Crookston Blue Line Hockey: News
---
TRYOUTS
Bantam tryouts will be held on October 27th, 28th, & 30th. As of today, we will not be having tryouts for the PeeWee or Squirt levels.
SEE YOU AT THE RINK!
---
10TH ANNUAL BLC GOLF SCRAMBLE "THANK YOU"
The Crookston Blue Line Club would like to thank the following businesses and individuals for their generous donations and sponsorships to our Golf Scramble and to Minakwa for helping make our tournament a great success.
WE APPRECIATE YOUR CONTINUED SUPPORT OF YOUTH HOCKEY!
Abrams Farms I.C. Muggs
AmericInn JJ's Bodyshop
Barry Bergan JS Leasing
Biermaier Chiropractic KROX
Bremer Bank LaJesse Putters
Christian Brothers Ford Mike Andringa
Cobblestone Inn Minakwa
Crookston Daily Times R&D Trucking
Crookston Inn & Convention Center Ron's Lawn Care
Crookston National Bank Rust, Stock & Knutson
Custom Aire Sports Impact
Drafts Titan Machinery
Erickson Embroidery
Thanks to all those individuals that participated in our event. We couldn't do it without you!
The $50 minakwa gift card 1st place winning team was Custom Aire.
· Hole #9 – Longest Putt winner was Matt Hann
· Hole #2 – Longest Drive winner was Blake Brekken
· Winner of the Mini iPad Raffle was Lynda Kenney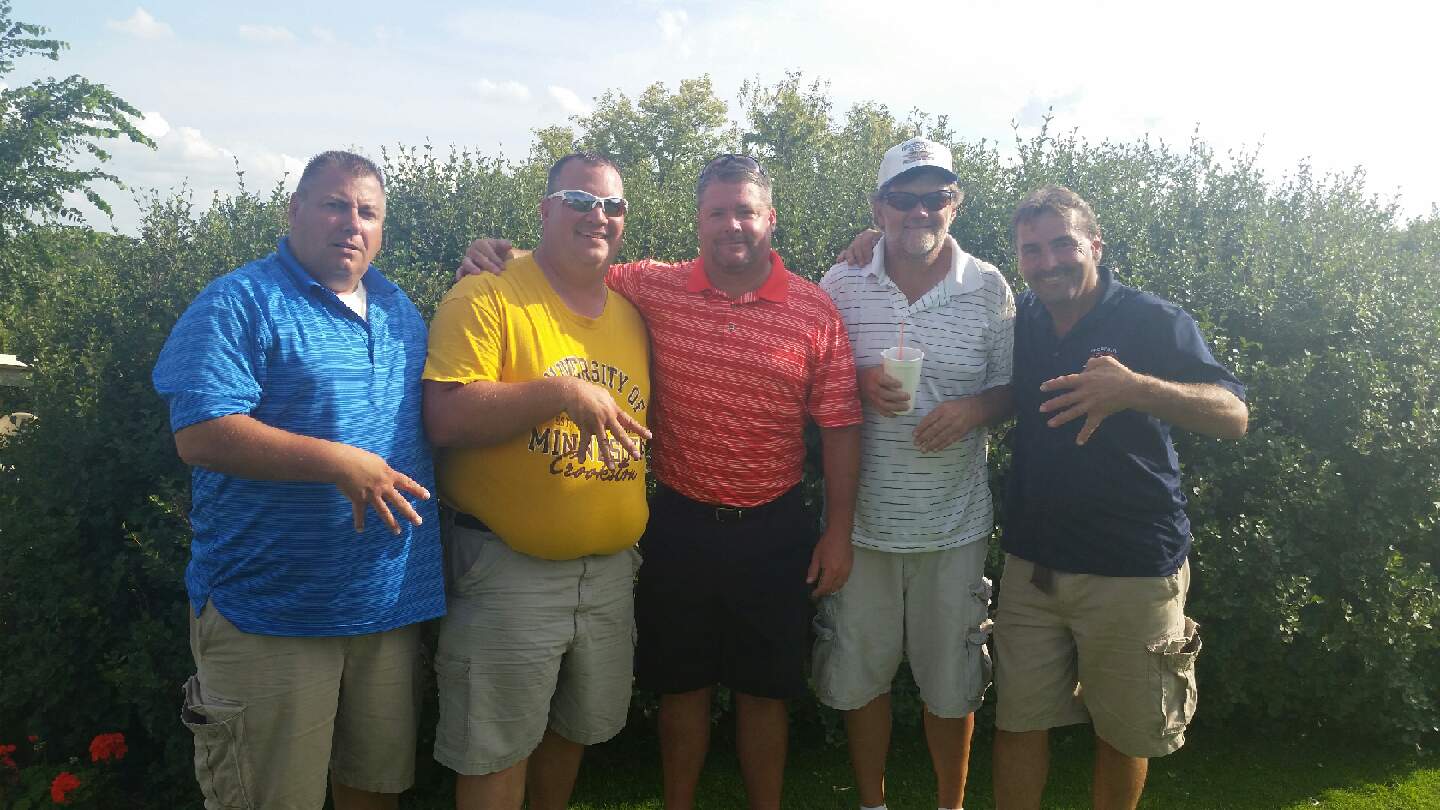 10th Annual BLC Golf Scramble Winners - Custom Aire
---
GROUP PICTURE
If anyone would like a copy of the large group picture that was taken of all the Crookston hockey players during picture night at the arena. You can contact Dave Emanuel @ 289-4742
---
ARENA LOCATIONS
Do you know where you are heading? Click on the Arena Location tab to get info/directions to all of your out of town games.
---
SPORTS-O-ZONE
Clean all of your sports equipment, head to toe, all at once.
$10.00 for a 15 minute cycle
Helmets, breezers, skates, shin guards, elbow pads, shoulder pads....ALL SPORTS EQUIPMENT...including your bag.
In the battle against bacteria, the Sports-O-Zone patented system has a kill rate of greater than 99.9% on the Staphylococcus aureus (Staph) and MRSA bacteria.
Sports-O-Zone believes that your equipment should be treated weekly, as bacteria, viruses and molds never take a day off.
This system will not remove stains, but kills the bateria that grows on equipment that may cause skin irriations and infections.
---
EMAIL DELIVERY
Please add Val Rauner, Crookston Blue Line Club Executive Director's, email address crookstonhockey@gmail.com to your address book or safe list to ensure email delivery to your inbox.
THANK YOU!
---
BLC RENTAL EQUIPMENT
If you are in need of breezers or helmets the BLC has them at very reasonable rental fees for the year.
If you are a first year termite or dynamite and have never played the sport, we have a kit with all the equipment you will need, excluding sticks and skates, for you to use at no charge.
If you are 2nd year termite or dynamite and still have the kit from last season, you will need to return that to the BLC or if you wish to use again for this season there will be a rental fee of $25.00.
If you have any BLC equipment from last season and no longer need it, please return it as soon as possible to avoid possible late fees.
If you have BLC equipment from last season and are still in need and wanting to use again you will need to contact us, and renew or re-rent.
Please go to the BLC office, located at the front entrance of the Crookston Sports Center, Monday-Friday 10-3pm. Or you can make arrangments by call the BLC office at 470-0423.
---
USA HOCKEY REGISTRATION
In order to play hockey for the 2014-2015 season, all players must register with USA Hockey, pay the fees and receive a confirmation number. This number is to be provided to your local association during registration. Follow the link below to register with USA Hockey (credit card required)
https://www.usahockeyregistration.com/login_input.action
---