COACH K'S CORNER: Links
MVPW
Murrieta Valley Pop Warner
Palomar Conference
"HEADS UP" CONCUSSIONS ARE NO JOKE!
GET EDUCATED COACHES!
FREE MATERIAL AVAILABLE
Dr Richard Uhler, DO
Spine and Sports Medicine Family Practice
27720 Jefferson Avenue Suite 100B
Temecula, CA, 92590
Phone Number:(951) 693-9678
Map & Directions
RANCHO PHYSICAL THERAPY
Frank Glazier Mega Clinic
Where Coaches Get Coached!
San Diego Chargers Football Camp w/Antoine Cason
GREAT OPPORTUNITY FOR COACHES & PLAYER TO MEET AND GREET THE PROS!
Free Football Camp Featuring: Martin Bayless and La'roi Glov
Attention Murrieta Pop Warner Families:
Free Football Camp
Lincoln High School Stadium
San Diego, Ca
Featuring: Martin Bayless and La'roi Glover
Saturday & Sunday
March 27th & 28th
Camp Hotline 619-299-6646
www.baylessfoundation.org
TRAIN 'EM UP ACADEMY, Inc.
Knock It Loose! Learn proper tackling technique from the country's finest tackling tecnique coaches!
18400 Avalon Boulevard, Carson CA 90746
Youth Football Coaches Association
Excellent football resource!
Coaching 4 Life
Every Coach, Parent, & Leader Needs This!
Positive Coaching Alliance
For Parents, Coaches, & Players!
Coach USA Football
Great Coaching Link
Cyber Coach
Free Playbooks
Coach Cisar
Dan Long's discovery of coach's passion for the game, life skills, and the single wing.
PASSWORD IS PEANUT
ATHLETES IN MOTION
Speed & Agility Training
Coach Bass
Learn From A Pro!
Coach Jerry Campbell
Great Football Resource!
NIKE Coach of the Year
Sports Authority
Get Some gear Here!
Riddell-Brad Ross
Helmets/Pads/Reconditioning
EVO SHIELD
Moisture wicking compression shirt has 2 hidden rib pockets. evoSHIELDS are taken out of the foil pack, placed in the pockets of the shirt, worn for 20 minutes, and then permanently form to your ribs. The evoshields cover the ribs for unmatched comfort and performance.FeaturesThe worlds first CUSTOM-FORMING Rib protection shirt Great for any contact sport/activity. Promotes self-confidence and performance by reducing fear of injury. Ergonomically designed evoSHIELDS follow the ribcage to allow natural athletic movement. evoShields are made of thin, lightweight, composite material and are covered in a breathable mesh top and soft polymer backing. Performance tested. Offers maximum impact dispersion. Sizes Range from Youth to Adult XXL. Contact Travis Gust for ordering:
tgust@new.rr.com
Carlsbad PW
Fallbrook PW
Oceanside PW
Poway PW
Ramona PW
Rancho Bernardo PW
Rancho Penasquitos PW
San Marcos PW
Temecula Valley PW
Torrey Pines PW
Vista PW
Wildomar PW
Jody Gomez Photography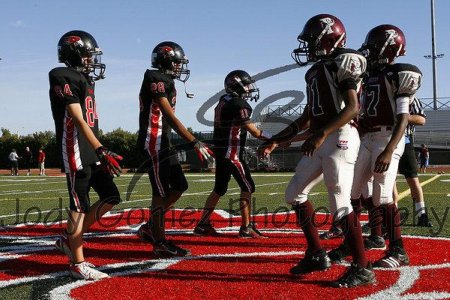 Team Captains by Jody Gomez
Professional Sports Photograghy by Jody Gomez