Clarksville Greyhounds Youth Football: Welcome
Registration is now OPEN for 2015!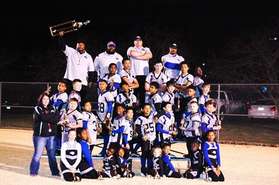 2014 AAA American Conference TYFA Champions
Wednesday, April 1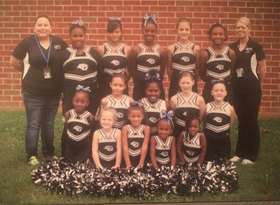 We are happy to welcome all players and parents to Clarksville Greyhounds Youth Football and Cheerleading. We are hopeful that this will be the most exciting and rewarding football season you've ever experienced. Our goal is to develop well-rounded young men and women who learn not only the fundamentals of football and cheerleading, but also the importance of education and teamwork, in an atmosphere conducive to developing sound mind, body, and character and having a good time along the way. Clarksville Greyhounds Youth Football and Cheerleading offers youth football and cheerleading to all children ages 5-14. If you are looking for a fun, rewarding experience for your child, than you have come to the right place. Our goal is for every team to have a successful season. This success will be measured to the extent that the children have fun, their team improves, they remain healthy and decide to continue playing football or cheering next year. Winning will be an added bonus. We look forward to having your family with us for the 2015 season. We are keeping the dream alive! Go Hounds!!
Monday, September 5
Clarksville Greyhounds Youth Football Facebook page
WE WEAR BLUE FOR OUR HERO TONI JOHNSON
On September 19, 2013, the Clarksville Greyhounds Youth Football and Cheerleading Community suffered a tremendous loss with the passing of Mrs. Toni Johnson after a long brave battle with Colon Cancer. Mrs. Toni Johnson founded the Clarksville Greyhounds 5 years ago and continues to lead us, even in her passing.  Please continue to uplift her family as well as the Greyhound Nation as we continue her legacy of youth football and cheer.