Chollas Lake Little League: Clinics
Up Coming Clinics
---
---
District 33 Coaches & Safety Clinic

2016 Big Al Coaching Clinic
Sunday, January 31st, 2016
Location: Serra High School Gym (5156 Santo RD. San Diego CA 92124)
Handout: 2016 Big Al Coaching Clinic Flyer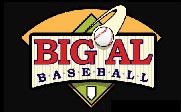 District 33 is proud to host the 2016 "Big Al" Coaching Clinic featuring Al & Scott Price on Sunday January 31st, 2016. Al's teaching philosophy comes from decades of experience he has culminated over the years into this comprehensive, easy-to-follow approach to learning the fundamentals of baseball, softball and tee ball. Scott, (Al's son) will assist at the clinic and brings a fresh new perspective to the training after playing college baseball in Texas and graduating with his Kinesiology and Teaching degree and from running his own Player development Camps.

Each component of the program ties together principles of learning that have proven effective time and time again. Al and Scott have distilled their knowledge in a way that makes it easy for kids, parents and coaches to learn. Here's how he does it, in a nutshell: All the fundamental skills are clearly identified. Each skill is broken down into a series of simple, straight forward steps presented in a learnable progression. Skills are presented in a creative and motivating manner that is easy for anyone from the novice to the more experienced to follow. Above all, he never forgets that the game is supposed to be active - and fun. Big Al's Teach it – Try It – Game It approach has helped both new and experienced coaches build Little League teams with a solid foundation of basic skills.

Take advantage of this great, well-planned program: do it for the kids! Al and Scott have developed a complete series of instructional resources that match the clinic instruction. The resources were reviewed and approved by Little League International in the spring of 2010.
---
Chollas Lake Little League - If you are planning on being assistant coach, coach, manager or just helping out on the field occasionally with your childs team, your required to attend these two clinics. It's part of our program at Chollas and is required by Little League International as a requirement in our safety manuel. There is no exceptions. Your attendance is mandatory or you will not be permitted to be on the field. It's free, it's fun and you'll learn something doing something fun.. It's for the kids, that's why we're all here...
Visit the District 33 website www.District33.com - This is a free clinic to everyone in District 33. You can register at the website or in person at the door. We are asking for all members of our local leagues board of directors that have not attended a coach's clinic to please attend this one. D33 requires that all managers and coaches attend both a coaches and a safety clinic every 3 years. Every team must have a coach that has attended a coaches and a safety clinic in 2016 in order to participate in our District ran tournaments, such as CBI, DDM and TOC. These clinics fulfill the D33 coaches' clinic requirement. Parents are welcome to attend as well.