Chollas Lake Little League: My Site News
Thursday, July 9
2015 Fallball
Chollas Lake wrapped up hosting post season games at the baseball fields this past weekend. Both teams playing great baseball down to the last out. Thank You to all the players, coaches and the many fans who came out to cheer these teams on.
Congratulations to Mission Trails Little League- 9/10 yr olds for winning
the 2015 Baseball District All-Star Tournament
We would like to thank all the volunteers who helped make this happen. We could not have done this without you. It takes a lot of hours of hard work on a daily bases during post season games. We have a dedicated Group of volunteers here at Chollas, and volunteers coming from other leagues within District 33.
THANK YOU TO ALL THE VOLUNTEERS WHO MADE THIS HAPPEN !!!!!!
---
FALLBALL @ CHOLLAS LAKE LITTLE LEAGUE
(ages 7 @ up) $ 60.00 (due at time of registration)
CAPS, MINORS, MAJORs will have teams during fallball.
SIGN UP's Saturday, August 1st 11:00 am – 1:00pm
Sunday, August 2nd 12:00 pm - 2:00 pm
August Clinic Dates Monday, August 24th – Friday, August 28th 5:00 pm - 7:00 pm
Fallball clinic days are important for the player and is included with your fee.
Fallball season games are played on Sundays. First game is around the 3rd Sunday in September, and the last game of fallball season is Sunday before Thanksgiving. Will have final dates at clinic time. Fallball season is focused on skills and development, not about wins and losses..
It's a time to work on what the players already know.It's also the time to learn maybe a new position, some players might want to try pitching,it's a time for developing players and working on skills, batting, catching, sliding, running etc.... just to name a few of the areas will be working on.
Fallball is also a time for the adults. Ever think about maybe coaching, or being a umpire?
We can use you…. Never done it before? Why not give it a try, this is the perfect time….
Ask us about many opportunities we have for volunteers. We would love to have you, and, what better way for your children see you? Volunteering is awesome….
Give us a call if you have any questions, hope to see you in August….
---
Saturday, June 6
Chollas Lake Announces 9-10 All Stars
CONGRATULATIONS FOR MAKING THE 9-10 ALL STAR TEAM!
MANAGER DANIEL MORALES
| | | | |
| --- | --- | --- | --- |
| | | Richard Alatorre | Zander Kobold |
| | | Julian Augsburger | Che Lake |
| | | Dartanyan Barnes | Joel Spencer |
| | | Andrew Burke | Christopher Trapp |
| | | Elias Burlaza | Isaac Valdez |
| | | Michael Hill | David Winfield |
Friday, June 5
All Star Saturday
2015 All-Star Saturday
Date: Saturday, June 13th
Location:
Chollas Lake Little League

Times:
9-10's teams 9:00am to 11:00am; 10-11's teams 11:00am to 12:00pm; 11-12's teams 1:00pm to 4:00pm (Please report in 1/2 hour before your start time)
All-Star Saturday Handouts:
Managers of Little League Teams Instructions,
All-Star Skill Event Instructions
,
9-10's Announce Sheet
,
10-11's Announce Sheet
,
Little League (11-12's) Announce Sheet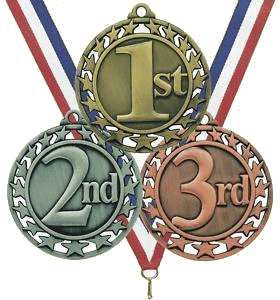 District 33 is proud to present an "All-Star Saturday" for the third time to all of the leagues that are participating in this year's District All-Star Tournament. We would like to recognize all the players in all divisions for being selected to represent their leagues in the Tournament in one place. This will be a fun time for the kids and a chance to meet other All-Star players from different leagues. Chollas Lake's Ned Shed will be open for any last minute equipment needs as well as Chollas' snack bar. Mike Action Photos will be on hand shooting various portrait packages of your All-Star. All players will be in their All-Star uniforms and need to bring their equipment that they are planning on using in the tournament. Umpires will be on hand to inspect the equipment, hopefully this will help in avoiding confusion on what is allowed and is not. Please bring all your equipment and be ready for inspection. During Opening Ceremonies, all teams will take the field. Each player will be introduced and given their All-Star pin. After the completion of introductions, we will have a skills contest for all of the players.
---
Durbin's Carpet Care
A huge shout out and a "Thank You"

to  HOME RUN SPONSOR,  "DURBIN'S CARPET CARE"  


Jeff Durbin, Owner/Operator