Chollas Lake Little League: Welcome
Sunday, April 13
---
Mailing Address
:
P.O. Box 152153
,
San Diego
,
CA
92195
Field Location
:
6005
College Grove Drive, San Diego CA 92115
Snack Bar #
:
619-263-9270
At Chollas Lake Little League we strive to make our park a safe family oriented facility. There are "NO DOGS", "NO GLASS BOTTLES" and "NO ALCOHOL" allowed at any time. As well, smoking is only permitted in the East Parking Lot (asphalt) areas, this is the parking lot areas just to the right and left sides of the snack bar (No smoking in the Umpire or Auxiliary parking areas)

Bike Riding, Skate Boarding and Scooter Riding are NOT ALLOWED


at fields on game days, thank you for your cooperation.  

B = Balance A = Arm and Hand Angle K = Knocking Knuckles
---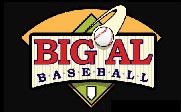 Please visit
http://bigalbaseball.com/
to view Big Al Baseball. On the home page you will find short instructional videos. Big Al has been a great friend of
Chollas
Lake
over the years. Our league offers our coaches the chance to attend his clinic each year as well provide each coach in attendance free coaching materials.
---

Board Member of the Day (BMOTD)

TUE 4/15/14: Zack

WED 4/16/14: Aaron

THU 4/17/14:

SAT 4/19/14: NO GAMES

MON 4/21/14: Kelly

TUE 4/22/14:

WED 4/23/14: Kelly

THU 4/24/14: Aaron

SAT 4/26/14: Morning (8:-11:15): Daniele

Closing(3:30-Dark): Kelly

---
Tuesday, September 11
Auxiliary News!!
For the 2012-2013 the Chollas Lake Auxiliary has a new President, Ed Kirkpatrick and Treasurer, Yvette Pina.
We are looking for those interested in getting involved with the Auxiliary. There are many positions that need to be filled and we welcome anyone who would like to join us.
Some of the positions we are looking to fill are:
Snack Bar Workers (open and close snack bar on game days), Snack Bar Manager, Carnival Lead, Opening Day Lead, Padres Ticket Lead (selling Padres Tickets as fundraiser), Team Parent Coordinator and Shoppers.
If you are interested or have any questions regarding Auxiliary please feel free to email Ed at clauxprez@cox.net or call 619-665-5928.