Chicago Demons Basketball Program: Welcome
Monday, April 24
Chicago Demons Basketball Program
For more info: pepdemons@aol.com 312.520.0905
OFFICE: Stamps-Rhine Center 1327 N. Larrabee Chicago 60610
The Demons Programs need all players and parents to understand that there needs to be a commitment to coming to practice and tournaments. If you cannot attend something, you must contact a coach in advance. This Week in Demons Basketball

Time to get your spring fees paid
The Chicago Demons High School Programs
Spring Session begins March 1-May 31
Summer Session June 26-August 6

The Chicago Demons Elementary Programs.
The Spring Session begins February 1-May 31 Summer Session June 1-August 6

Workout Sites-Check with your son's coach before each practice or follow here for updates:
Quest Sportsplex 2641 W. Jackson Chicago
Seward Park 375 W. Elm Chicago
JLM Center 2622 W. Jackson Chicago
Cook Elementary School 8130 S. Bishop Chicago Linne Elementary School 3221 N. Sacramento Chicago
For more info call Vince Carter 312.520.0905
Tuesday, April 18
CHICAGO DEMONS HIGH SCHOOL TEAMS SCHEDULES
SCHEDULES ARE SUBJECT TO CHANGE Grade 9/15U; Grade 10/16U; Grade 11/17U
SPRING SESSION March 26 Larry Butler's Spotlite, Plainfield, IL April 8-9 AND1 Tournament, Moraine Valley College April 21-23 Chicago Spring Showcase, Chicago Suburbs April 28-30 Terrific 24, Indianapolis, IN May 7 Chicago Demons Scholarship Banquet May 12-14 Battle at the Lakes, Minneapolis, MN May 26-30 Gym Rats Run-N-Gun, Fort Wayne, IN SUMMER SESSION July 12-16 Chicago Summer Jam, Romeoville, IL July 19-23 NY2LA, Milwaukee, WI July 26-30 Big Foot Las Vegas Classic, Las Vegas, NV Coaches 17/11 Michael Horton, Sr. Akeem Jackson Michael Horton, Jr. Jan Turner 16/10 Patrick Steward Alan Geneo Carter 15/9 Vince Carter Josh Anderson


Tuesday, April 18
CHICAGO DEMONS ELEMENTARY TEAMS SCHEDULES
ALL SCHEDULES SUBJECT TO CHANGE
Grades 5-8
SPRING SESSION
March 4-5 Will schedule a tournament later. March 18-19 Practice March 25-26 Baylor All Star Classic, Romeoville, IL April 8-9
Rock & Ball Hardwood Classic, Morton HS Hammond, IN April 21-23 Chicago Jr. Sprong Showcase, North Suburbs April 28-30 Nothin But Net, St. Louis, MO May 7 Chicago Demons Scholarship Banquet May 13-14 TBD May 26-28 Gym Rats Memorial Tourney, Fort Wayne, IN
SUMMER SESSION
To be announced in April
COACHES
10/4-5
Eric Brown Osun Jackson
11/6
Alan Carter John Woods
12/7
Henry Stephens Alex Gutierrez Tahirah Liberty
13/8
Sherman Tatum
Sunday, May 24
Chicago Demons take over in Ohio
Chicago Demons 15U-HTIH wins All-Ohio Midwest Showdown and Showcase Championship.
Most Valuable Player: Naseer Turner
All-Tournament Team: Kobe Mapp, Edward Bryant, Javion May
Honorable Mention: Alex Saunders
Monday, April 24
Grade 11 17U Final Team
Coaches:
Michael Horton, Sr., Michael Horton, Jr. Akeem Jackson
Team: Braquan Echols, Zion Fortune, Antwone Lampkin, Kobe Mapp, Javion May, Jamari Norwood, Jayden Reed, Alex Saunders, Naseer Turner, Hunter Walder, Brandon Whiteside
Saturday, April 15
Grade 9 15U Final Team
Coaches:
Vince Carter, Josh Anderson
Team: Kyle Agno, Anton Bloxton, Brian Brooks, Edmond Bryant, Tyler Bullock, Christopher Espinoza, Romelle Howard, Chrishon Jackson, Cleveland Jones, Jacob Tate, Aaron Varilla,
Saturday, April 15
Grade 10 16U Final Team
Coaches
Patrick Steward, Alan Carter
Team: Brad Anguh, Steven Bradford, Jayvon Clark, Awudu Habib, Samuel Herenton, Ben Krambeck, Teon Nesbitt, Demetrius Ready, Terence Shannon, Tavis Stampley, Joseaphat Tamatekou, Tyjautae Williams,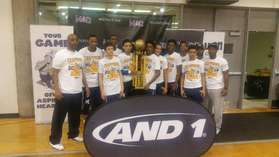 Hoop Til It Hurts! #1
Thursday, November 10
Chicago Demons Memorial
Chicago Demons Memorial
for
Edward & Edwin Bryant
will be held
Sunday November 13, 2016
at our
Stamps-Rhine Center
1327 N. Larrabee
4:00 pm - 8:00 pm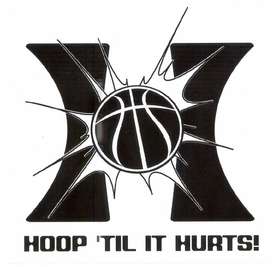 Hoop Til It Hurts! #2