Cheyenne Capitals Youth Hockey: Registration
2014-2015 Season Registration
STEP ONE: USA Hockey Registration
· Visit www.usahockey.com to register your player for 2013-2014. Upon completion you will receive a confirmation number that is required to complete the CCYHA registration.
STEP TWO: Capitals and Stampede Academy Registration
· Click the link below to complete the online registration with the Capitals and register for the Stampede Academy.
STEP THREE: Submission of Documents
· Once you have completed the USA Hockey and Capitals registrations, submit the following documents to the CCYHA office as soon as possible.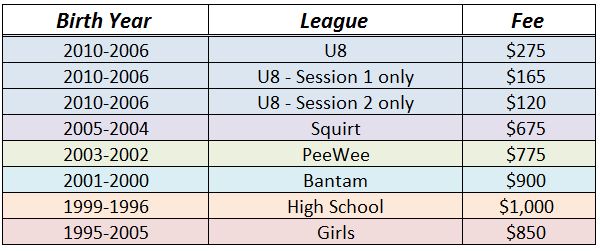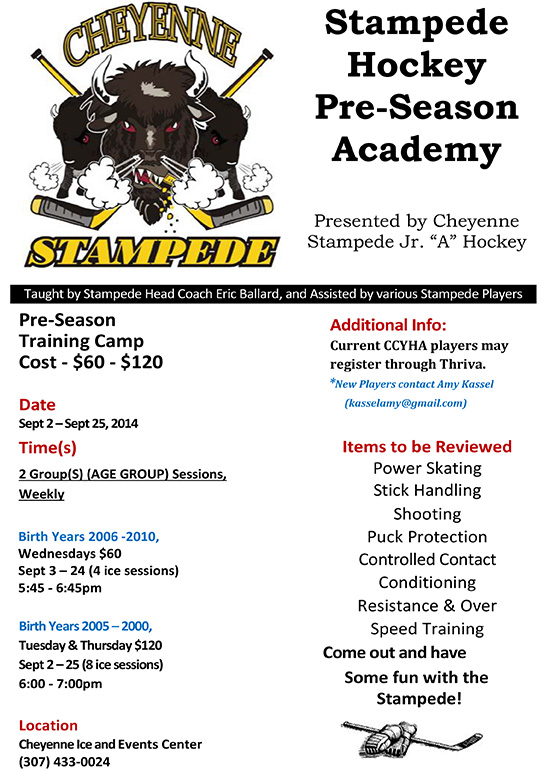 Additional Notes on Fees
Booster Club fee is $25 per family (not optional)
½ of fees due upon registration,
¼ fees due December 1,
¼ fees due January 1
$75 refundable jersey deposit for birth years 2005-2004 (Squirts),
2003-2002 (PeeWees), 1995-2005 (Girls).
No jersey deposit for U8.
Bantams and HS have a jersey fee built into their fees to purchase their jerseys.
All participants must furnish their own helmets. Hockey socks will be available for purchase at equipment check-out. Chest protector, elbow pads, shin pads, and breezers are available for rent for U8 players who wish to do so.
Financial Need Scholarship Form