Chesapeake Little League: Welcome
Welcome to the home site of Chesapeake Little League (CLL), located in the beautiful city of Chesapeake, Virginia!
CLL was founded in 1994 and just completed its 21st Season in 2014. Chesapeake Little League is charted under the Little League International Organization located in Williamsport, Pennsylvania. We are a part of Virginia District 6 which includes the areas of Portsmouth, Suffolk, and Chesapeake.

Our Annual elections are held at our ANNUAL MEMBERSHIP MEETING in May. Terms will be for 1 year starting August 1 of the current year. Board Meetings are held the first Sunday of the month at Civitan Acres, 2210 Cedar Rd., at 4:30 PM. (Check Calendar link for updates/changes to date, time, and place) For Openings on our Board or Committees, please check the Board/Chairs Link to the left! If interested in any Board, Chair or Committee, please contact Dawn Bofo, President dbofo@cox.net.
***********************************************************************
Chesapeake Little League News FLASH:
We were recently presented an award as the Volunteer of the Quarter from the City of Chesapeake's Parks and Recreation Department for our joint effort with the South Norfolk Ruritans in restoring Cascade Park back into a functioning ballpark. Thanks to all the volunteers that put forth your time and effort to make this a reality!
Please click on the Dick's Sporting Goods logo at the bottomo of the page to access our new coupons valid thru Jan. 2015!!!
Our Fall Season has ended, but thanks to all the volunteers who dedicated their time to making it a success! Please check back in December for information regarding Spring 2015 registration!
Baseball Division VP's
TBall (Ages 4-6) Anessia Thomas anessiafleenor@hotmail.com
Farm (Ages 6-8) Dorothea Hescock dhescock@mzb-usa.com
Minors/Majors (Ages 9-12) Aaron McCoy dblaron31@yahoo.com
Jr/Sr (Ages 13-17) TBD
Softball Division VP James Shelton jameshshelton@earthlink.net

Initial Coaches Interest Meeting will be Thursday, February 19th, 7:00PM, at Civitan Acres.
If you have additional questions, please feel free to contact one of our Board Members listed below.
~~~~~~~~~~~~~~~~~~~~~~~~~~~~~~~~~~~~~~~~~~~~~~~~~~~~~~~~~~~~~~~~~~~~~~~~~~~~~~~
Have Questions about our programs?? Not Sure which Division your child should play in??
For information contact the following:
Questions regarding registration need to be directed to: Chesapeakellinformationofficer@gmail.com
Questions regarding sponsorship need to be directed to: ChesapeakellSponsorship@gmail.com
Questions regarding safety need to be directed to: Chesapeakellsafetyofficer@gmail.com
Girls Fastpitch Softball Program: Contact: James Shelton, VP of Softball, at jameshshelton@earthlink.net, or Lori Arrington, Softball Player Agent, at loriarring@yahoo.com
Challenger Division: (for physically and/or mentally disabled children) F-or more information on the Challenger Division, please contact Carol Eriksen, VP of Challenger, at 1wayup@cox.net.
Junior/Senior/Big League Baseball Program: Contact: chesapeakell@aol.com
Minor/Major Baseball Program: Contact Aaron McCoy, VP of Minor/Major at dblaron31@yahoo.com or James Kent, Baseball Player Agent, atusanavyat@hotmail.com.
T-Ball Program: Contact Anessia Thomas, VP of T-Ball, at anessiafleenor@hotmail.com
Farm Program: Contact Dorothea Hescock, VP of Farm, at dhescock@mzb-usa.com
***********************************************************************
VOLUNTEERS NEEDED
Chesapeake Little League is an organization of adult volunteers that provides opportunities for children to participate in athletic activities. All aspects of the organization are volunteer, so WE CAN USE ANY HELP OR TIME YOU CAN GIVE! Please contact us at chesapeakell@aol.com, for more information on how YOU can make a difference.
VOLUNTEER UMPIRES NEEDED
Interested in Umpiring??
We provide:
*FREE Training!
*FREE Uniform!
*Reimbursement of your Child's Registration
*Invite to the Annual Umpire's Dinner! (a big hit!)
*Annual Rewards
*Volunteer Hours Certificate
Do you know a child at least 14 years old interested in being a Jr. Umpire??
Contact Justin Moss at justin@talonsecurityva.com.
******************************************************************
FIELD SITES: (For mapping, click locations on the left and click the compass under the location name)
Crestwood Park (includes 2 lighted fields): Located at the corner of Booker and Laura Streets, 23320
Cascade Park (lighted field): 1401 Hoover Ave, 23324
Civitan Acres: 2210 Cedar Rd, 23323
Challenger Division plays at CIVITAN ACRES only. Challenger Players are also invited to participate in the Worldwide Jamboree held each year in May at Azalea Little League Park in Norfolk, VA!
SPECIAL NOTE: Baseball 9/10 and up Divisions and Girls Fast Pitch Softball 7-9 and up Divisions will Interleague with other Little Leagues in the area. This means they will travel for some games to possibly Portsmouth, Churchland, Western Branch, and Suffolk.
*************************************************************
STATE CHAMPIONSHIPS:
2001: 9/10 Softball

DISTRICT 6 CHAMPIONSHIPS:
2014: 11/12 Softball BCLL/CLL Combined
2013: 9/10 Softball BCLL/CLL Combined

DISTRICT 8 CHAMPIONSHIPS:
1999/2000/2001/2002: 9/10 Softball
2001/2002: 11/12 Softball

We are the only organization in the City of Chesapeake that offers the full line of Baseball, Softball, and Challenger Divisions of Little League Baseball.


CHESAPEAKE LITTLE LEAGUE
P.O. BOX 15016
CHESAPEAKE, VA 23328
Office Phone: 558-8751
Email: chesapeakell@aol.com
Facebook Group & Page: Chesapeake Little League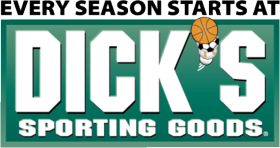 Click on the image to access the CLL coupon valid thru Jan 2015!
Monday, August 4
Chesapeake Little League