Charlton MA Little League: 2014 Online Registration
Friday, November 8
2014 Fall Baseball Online Registration - OPEN
2014 Charlton Little League Registration is now open!!
On-line Registration for the Spring 2014 season is now OPEN through January 31, 2014.
Walk-In Registration will be held on the following days:
Saturday 1/11/14 at Charlton Middle School from 9:30am – 11:30pm

Saturday 1/25/14 at Heritage School from 9:30am-11:30pm

Original birth certificate with a raised seal is required to register your child. (Hospital Birth Certificates are not acceptable). Birth Certificates will be collected prior to the beginning of season. If you are a new player to the league and registering online please send your child's birth certificate to Charlton Little League – PO BOX 780, Charlton City, MA 01508.

Tryouts/Evaluations will be held Sunday, March 2nd from 8am –12pm at Nichols College Fieldhouse.

Tryouts are for Players league age 7-12 that are interested in playing Minor, AAA or Major League. Introduction to Baseball, Tee-Ball, and Pony League players do not need to tryout.

Tryouts for players league age 7-9 will begin at 8:15AM (Registration begins at 7:30AM).

Tryouts for players that are league age 10-12 (who did not play in the Majors Division and want to be considered for the Majors Division draft) will begin at 9:30am. (Registration begins at 9am.)

Please make every effort to have your child attend and participate since the league use these evaluations to place your child on a roster for the upcoming season. Players must be registered on or prior to January 31st..

Any player not registered by January 31st will be put on a waiting list and will be added to a team as needed. Questions can be directed to John Reed (League President) via email John.Reed@windstream.com or Gregg Dreitlein (League Registrar) at gdreitle@yahoo.com.
2014 Fees - $160 MAXIMUM PER FAMILY
| | |
| --- | --- |
| BIG LEAGUE (17-18) | $100.00 |
| SENIOR LEAGUE (15-16) | $100.00 |
| JUNIOR LEAGUE (13-14) | $100.00 |
| LITTLE LEAGUE (10-12) | $90.00 |
| AAA DIVISION (10-12) | $90.00 |
| MINOR LEAGUE (8-9) | $90.00 |
| PONY LEAGUE (6-7) | $70.00 |
| TEEBALL (5-6) | $70.00 |
| INTRODUCTION TO BASEBALL (4) | $35.00 |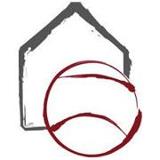 Click on image for Online Registration