Charlton MA Little League: My Site News
Friday, November 21
Spring 2015 Baseball Registration is OPEN
2015 Charlton Little League Registration is now OPEN!!
On-line Registration for the SPRING 2015 season is now OPEN through March 1st.

Questions can be directed to:
John Reed (League President) via email mailto:mJohn.Reed@windstream.com
Wayne Cluett (League Vice-President/Website Liaison) via email: wcluett@charter.net
Chris Robertson (League Registrar) via email chris.robertson@emc.com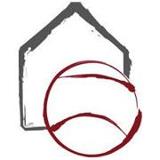 Click on image for Online Registration
Friday, November 21
NEW LITTLE LEAGUE BASEBALL AGE DETERMINATION
Charlton Little League - Facebook Site (UPDATED)
Friday, April 25
Please, No Cemetery Parking @ Center Field
Regarding Parking Regulations at Center Field 
The Cemetery Commissioners voted unanimously at their June 3rd meeting that I should write to advise certain groups that use the municipal recreation fields that  are between the Library and the Westridge Cemetery that parking within the cemetery is NOT allowed and individuals who do park there may have their vehicles ticketed or towed.  This rule was made several years ago for safety reasons and the Commissioners intend  to fully enforce this rule so that no one gets hurt.  We request that each Charlton team that uses the field help us enforce this rule by advising all parents and those of the visiting teams.
We appreciate your assistance in this matter.
Thank you.
Cemetery Commissioners
            Donna L. Neylon, Clerk
            Kristen Russell-May, Chairman
            Jason Sciarappa, Vice Chairman
Saturday, March 29
Medical Insurance Reimbursement
Fallon Medical Reimbursement:
To receive a confirmation letter that your child/children are enrolled in the current season,
please email the CLL player agent Gregg Dreitlein at gdreitle@yahoo.com with:

Your name and the children(s) name, address and children(s) date of birth.

You will only receive a letter for the current season - no letters will be produced for previous seasons.
Please allow 2-4 weeks for processing.
Not a member of Fallon - please check with your Health Insurance Carrier for possible reimbursement programs.