Charlton MA Little League: My Site News
Wednesday, October 26
2017 Charlton Little League Spring Registration is now OPEN!!
Questions can be directed to:
Wayne Cluett (League Vice-President/Website Liaison) via email: wcluett@charter.net
Chris Robertson (League Registrar) via email: chrisrobertson19@gmail.com
Division -- Age -- Cost

Intro To Baseball - 4 Years Old - $35

T-Ball League - 5 Years Old - $70

Pony League - 6 Years Old - $70

Minor League - 7-8 Years Old - $90

AAA League - 9-11 Years Old - $90

Major League - 10-12 Years Old - $90

Junior League - 13-14 Years Old - $125

Senior League 15-16 Years Old - $125
Thursday, January 19
UPDATED- LITTLE LEAGUE BASEBALL AGE DETERMINATION CHART FOR 2017
Changes to Little League Baseball Age Determination for 2017.
Please click on chart for press release from Little League International.
Wednesday, April 27
Snack Shack 101
Snack Shack 101
Submitted by Kristin Kustigian
This is a general overview of how to operate the snack shack, for those who have not yet had the pleasure. Your coach should have a key to open the shack, bathrooms and equipment area.
*The key for the metal window cover at Bond is above the microwave. Just unlock, push the metal cover up, and put the locks in the shack snack above the microwave.
Cash Box
The cash box is located inside the bottom cabinet near the sink (in both shacks). It should contain $40 (a mix of ones, fives and a ten) and a bunch of coins. Please be sure to leave small bills for the next shift.
Prices
The prices for all items are listed near the windows.
There are frozen items in the freezers: pretzels, ice cream, hotdogs and buns.
Drinks and condiments are in the refrig. Thawed hotdogs and buns might be in refrig too. Usually, water, soda, ice tea, gatorade.
There is a keurig for making coffee.
Microwave for making popcorn (2.15 mins), pretzels (1.15 mins), hot chocolate (8 oz cup is 1.30 mins).
There is a steamer for making hotdogs. Fill the bottom reservoir to the line with water and turn it on. Hot dogs go in the middle compartment, and buns go in the top. It has a timer, so you know when they are ready.
Lightening Detection Device
There is a lightening detector device plugged in near the countertop, and it will alert you to bad weather in the area. If the 3-8 miles light comes on, please let the coaches and ump know.
First Aid/ AED
There is an AED, ice packs, and first aid kits if the need arises.
End of Shift
At the end of your shift: Count the bills and leave $40 in the cash box ($15 in ones, $15 in fives, and $10 in tens). If you don't have this combination -- just leave $40 in the smallest bills you have.
Put the rest of the money in an envelope (found in the drawer) mark the envelope with the date, amount, and your name and seal it and put it in the drop box located on the floor (under the micro at Bond // behind the door at Center). A board member empties the drop box and deposits the funds regularly.
Please wait for the next shift to arrive prior to leaving.
Last Game of Day
Empty and clean the steamer, wipe the counters, and put away all food items.
Please return the cash box with the $40 plus coins to the bottom cabinet. Put your envelope containing all other cash, your name, date and amount in the drop box.
The locks for the metal window cover at Bond Rd are hanging above the microwave.
The coach should lock up the snack shack, bathrooms and equipment shed.
Tuesday, July 26
Little League Bat Moratorium - In place after 2017 season.
Little League has adopted new bat standards for the 2018 season. For those planning on buying a bat in the next year or so, this could have an impact on your decision. Any bats not meeting the new standard will not be allowed after the 2017 season. The new bats are not yet being produced. See the info below from Little League, and you can click on the link at the end for more information.
With the Little League® International Board of Directors formally adopting USA Baseball's new standard for bat performance testing, Little League International fully supports this program. For more than seventy-five years, Little League has used improvements in science, engineering, and technology to take the sport of baseball to higher levels. By utilizing the most current advancements available, manufacturers can now develop bats with a wood-like performance, which is important for the long-term success of the game. Developed by a USA Baseball committee of scientific experts, Little League Baseball® has decided to adopt the new bat standard for mandated use effective January 1, 2018. All national members of USA Baseball, including Little League, are encouraged to adopt this new standard. Little League-approved bats can be used through December 31, 2017, and our current bat regulations will be in effect until then. That includes the moratorium prohibiting the use of all 2 ¼ inch barrel baseball bats constructed with composite material in the barrel, unless approved. Visit LittleLeague.org for detailed information. Little League looks forward to working with USA Baseball, and will begin educating our local leagues, and the parents of our 2.1 million baseball players, preparing them for the important change coming in 2018.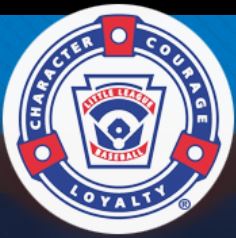 Click on image for more information
Friday, April 25
Please, No Cemetery Parking @ Center Field
Regarding Parking Regulations at Center Field 
The Cemetery Commissioners voted unanimously at their June 3rd meeting that I should write to advise certain groups that use the municipal recreation fields that  are between the Library and the Westridge Cemetery that parking within the cemetery is NOT allowed and individuals who do park there may have their vehicles ticketed or towed.  This rule was made several years ago for safety reasons and the Commissioners intend  to fully enforce this rule so that no one gets hurt.  We request that each Charlton team that uses the field help us enforce this rule by advising all parents and those of the visiting teams.
We appreciate your assistance in this matter.
Thank you.
Cemetery Commissioners
            Donna L. Neylon, Clerk
            Kristen Russell-May, Chairman
            Jason Sciarappa, Vice Chairman
Wednesday, March 29
Medical Insurance Reimbursement
Fallon Medical Reimbursement:
To receive a confirmation letter that your child/children are enrolled in the current season,
please email the CLL player agent Kelly Morin at kelly.mightyoaksmontessori@gmail.com with:

Your name and the children(s) name, address and children(s) date of birth.

You will only receive a letter for the current season - no letters will be produced for previous seasons.
Please allow 2-4 weeks for processing.
Not a member of Fallon - please check with your Health Insurance Carrier for possible reimbursement programs.
Charlton Little League - Facebook Site