Charlton MA Little League: My Site News
Wednesday, September 27
2017 Annual Charlton Little League All-Star Banquet
ANNUAL CHARLTON LITTLE LEAGUE ALL-STAR BANQUET
When: November 6, 2017
Where: Auburn Elks - 754 Southbridge Street; Auburn, MA 01501
Time: 6:00 PM – Dinner starts at 6:30 (buffet style)
Who's invited:
All 2017 Major League 12 Year Old Players
All 2017 All-Star Players (Minors, 9yo, 10yo, 11yo, AAA, & Majors).
Their parents, siblings, aunts, uncles, cousins & grandparents.

Costs: Players & Coaches Free: All others - $5.00/person

Award Ceremonies:
All Charlton Tournament All-Star Teams for Recognition and Awards
Graduating 12 Yr Old Players from Little League Baseball
Donald Peck Award
Billy Smith Award
50/50 Raffle will be held – winner announced at end of ceremonies
Wednesday, September 27
Field Clean Up Day - Help Needed
2017 End of Year **Field Cleanup Day**
When: Saturday November 4th at 9am (Rain Date: Sunday 11/5)
Where: Meet at Center Field
(Teams of volunteers will be divided for Center & Bond Road fields)
All Spring/Fall teams are recommended to have a representative available.
We welcome all coaches and parental volunteers as to assist.
Opportunity for National Junior Honor Society members for community service credit.
Duties include:
Field Banner removal

Dugout cleanup

Bases/Field Rake Cleanup

Snack Shack Cleanup

Equipment Shed Cleanup

Waste Bin removal

Batting Cage removal

Electrical/Water Shutoffs

Field Safety Checks (Fences/Coping/Structural)
Tuesday, July 26
Little League Bat Moratorium - In place after 2017 season.
Little League has adopted new bat standards for the 2018 season. For those planning on buying a bat in the next year or so, this could have an impact on your decision. Any bats not meeting the new standard will not be allowed after the 2017 season. The new bats are not yet being produced. See the info below from Little League, and you can click on the link at the end for more information.
With the Little League® International Board of Directors formally adopting USA Baseball's new standard for bat performance testing, Little League International fully supports this program. For more than seventy-five years, Little League has used improvements in science, engineering, and technology to take the sport of baseball to higher levels. By utilizing the most current advancements available, manufacturers can now develop bats with a wood-like performance, which is important for the long-term success of the game. Developed by a USA Baseball committee of scientific experts, Little League Baseball® has decided to adopt the new bat standard for mandated use effective January 1, 2018. All national members of USA Baseball, including Little League, are encouraged to adopt this new standard. Little League-approved bats can be used through December 31, 2017, and our current bat regulations will be in effect until then. That includes the moratorium prohibiting the use of all 2 ¼ inch barrel baseball bats constructed with composite material in the barrel, unless approved. Visit LittleLeague.org for detailed information. Little League looks forward to working with USA Baseball, and will begin educating our local leagues, and the parents of our 2.1 million baseball players, preparing them for the important change coming in 2018.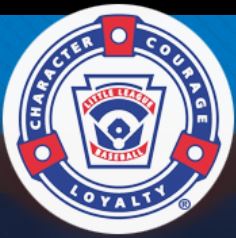 Click on image for more information
Wednesday, March 29
Medical Insurance Reimbursement
Fallon Medical Reimbursement:
To receive a confirmation letter that your child/children are enrolled in the current season,
please email the CLL player agent Kelly Morin at kelly.mightyoaksmontessori@gmail.com with:

Your name and the children(s) name, address and children(s) date of birth.

You will only receive a letter for the current season - no letters will be produced for previous seasons.
Please allow 2-4 weeks for processing.
Not a member of Fallon - please check with your Health Insurance Carrier for possible reimbursement programs.
Thursday, January 19
UPDATED- LITTLE LEAGUE BASEBALL AGE DETERMINATION CHART FOR 2017
Changes to Little League Baseball Age Determination for 2017.
Please click on chart for press release from Little League International.
Charlton Little League - Facebook Site
Friday, April 25
Please, No Cemetery Parking @ Center Field
Regarding Parking Regulations at Center Field 
The Cemetery Commissioners voted unanimously at their June 3rd meeting that I should write to advise certain groups that use the municipal recreation fields that  are between the Library and the Westridge Cemetery that parking within the cemetery is NOT allowed and individuals who do park there may have their vehicles ticketed or towed.  This rule was made several years ago for safety reasons and the Commissioners intend  to fully enforce this rule so that no one gets hurt.  We request that each Charlton team that uses the field help us enforce this rule by advising all parents and those of the visiting teams.
We appreciate your assistance in this matter.
Thank you.
Cemetery Commissioners
            Donna L. Neylon, Clerk
            Kristen Russell-May, Chairman
            Jason Sciarappa, Vice Chairman