Charlton MA Little League: Welcome
Welcome to the Charlton (MA) Little League Baseball Website
Welcome to the website of Charlton Little League Baseball
Celebrating 54 years in Little League
1962-2016
Charlton Little League is committed to a Little League culture that assures all players, coaches and parents enjoy a high level experience in all facets of the game. We aspire to be an educational/athletic program that teaches the games most fundamental lessons:
· Promote proper skill sets and strategies of the game
· Explain merits of being part of a team and subsequent life lessons that derive from being a team member
· Enjoy the sport and make every effort to improve.
We recognize Little League as an important aspect in every child's life and shall base every decision and action using a single guideline – determine what is best for our players as they grow.
Charlton Little League
P.O. Box 780
Charlton City, MA 01508
***
The Charlton Little League: Board of Directors
Members of the Charlton Little League Board of Directors preside over the needs of the league for a term of one year. Each board member volunteers their personal time to ensure fields are maintained, uniforms are purchased, vendors are managed, communications are published, registration is taken care of, rules are established, teams are created, managers and coaches are selected, and sponsorships are secured.
The board formally meets each month throughout the year, and informally in subcommittees, as needed, through the guidance of the 2016 Executive Committee.
2016 Baseball Executive Commitee Members: John Reed (President), Wayne A. Cluett (Vice President),
Kevin Morin, Patrick Lefebvre, & Richard Enberg
Charlton Weather Link
Sunday, November 1
2016 Charlton Little League Registration is now OPEN!!
Questions can be directed to:
John Reed (League President) via email: Johnreed192@gmail.com
Wayne Cluett (League Vice-President/Website Liaison) via email: wcluett@charter.net
Chris Robertson (League Registrar) via email chris.robertson@emc.com
Division -- Age -- Cost

Intro To Baseball - 4 Years Old - $35

Pony - 5-7 Years Old - $70

Minor League - 7-9 Years Old - $90

AAA - 7-11 Years Old - $90

Major League - 10-12 Years Old - $90

Junior League - 13-14 Years Old - $125

Senior League 15-16 Years Old - $125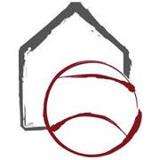 Click on image for Online Registration
Wednesday, October 21
2015 Donald Peck Award Recipient - Congratulations
Donald Peck Award
This award is annually presented to a recipient involved with the Charlton Little League who has demonstrated "above and beyond" characteristics to the players and to this league.
Congratulations to the 2015 award recipient:
Michael P. Savage

2014 recipient: None
2013 recipient: Brian Wilbur
2012 recipient: Robert Larson
2011 recipient: Michael Jacobs
2010 recipient: Robert Martin
2009 recipient: Randy Schulman
2008 recipient: John Tarasiak
Sunday, November 29
2015/2016 Winter Camps/Clinics
Can't wait for Spring to hit the baseball diamond?
Several locations have camps/clinics that would prepare your player for the March tryouts.
Christmas Vacation Week: Mini-Warrior Camp - (See HANDOUTS Section for brochure)
WPI Winter Weekend Clinics - Pitching/Hitting - (See HANDOUTS Section for brochure)
Nichols College Bisons Baseball Camp - Februrary Vacation -

www.nicholsbaseballcamps.com
Monday, September 7
NEW LITTLE LEAGUE BASEBALL AGE DETERMINATION FOR 2016
Changes to Little League Baseball Age Determination for 2016.
Please click on chart for press release from Little League International.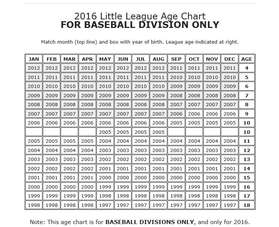 Click on image for full press release.
Friday, April 25
Please, No Cemetery Parking @ Center Field
Regarding Parking Regulations at Center Field 
The Cemetery Commissioners voted unanimously at their June 3rd meeting that I should write to advise certain groups that use the municipal recreation fields that  are between the Library and the Westridge Cemetery that parking within the cemetery is NOT allowed and individuals who do park there may have their vehicles ticketed or towed.  This rule was made several years ago for safety reasons and the Commissioners intend  to fully enforce this rule so that no one gets hurt.  We request that each Charlton team that uses the field help us enforce this rule by advising all parents and those of the visiting teams.
We appreciate your assistance in this matter.
Thank you.
Cemetery Commissioners
            Donna L. Neylon, Clerk
            Kristen Russell-May, Chairman
            Jason Sciarappa, Vice Chairman
Friday, April 10
Medical Insurance Reimbursement
Fallon Medical Reimbursement:
To receive a confirmation letter that your child/children are enrolled in the current season,
please email the CLL player agent Jerry Michaelson at jmichaelson@ptc.com with:

Your name and the children(s) name, address and children(s) date of birth.

You will only receive a letter for the current season - no letters will be produced for previous seasons.
Please allow 2-4 weeks for processing.
Not a member of Fallon - please check with your Health Insurance Carrier for possible reimbursement programs.
Charlton Little League - Facebook Site