Charlton MA Little League: Welcome
Welcome to the Charlton Little League Baseball Website
Welcome to the Home of Charlton Little League Baseball
Celebrating 52 years in Little League
1962-2014
Charlton Little League is committed to a Little League culture that assures all players, coaches and parents enjoy a high level experience in all facets of the game. We aspire to be an educational/athletic program that teaches the games most fundamental lessons:
· Promote proper skill sets and strategies of the game
· Explain merits of being part of a team and subsequent life lessons that derive from being a team member
· Enjoy the sport and make every effort to improve.
We recognize Little League as an important aspect in every child's life and shall base every decision and action using a single guideline – determine what is best for our players as they grow.
Please use the Message Board option to post feedback, concerns, or questions.
Charlton Little League
P.O. Box 780
Charlton City, MA 01508
2014 Baseball Executive Commitee Members: John Reed (President), Wayne Cluett (Vice President), & Marty Mullen (Vice President)
2014 Softball Executive Committee Members: Joseph Osche (President), Steve Johnson (Vice President)
Friends of Charlton (MA) Little League - Facebook Site
Friday, November 8
2014 Fall Baseball Online Registration - OPEN
2014 Charlton Little League Registration is now open!!
On-line Registration for the Spring 2014 season is now OPEN through January 31, 2014.
Walk-In Registration will be held on the following days:
Saturday 1/11/14 at Charlton Middle School from 9:30am – 11:30pm

Saturday 1/25/14 at Heritage School from 9:30am-11:30pm

Original birth certificate with a raised seal is required to register your child. (Hospital Birth Certificates are not acceptable). Birth Certificates will be collected prior to the beginning of season. If you are a new player to the league and registering online please send your child's birth certificate to Charlton Little League – PO BOX 780, Charlton City, MA 01508.

Tryouts/Evaluations will be held Sunday, March 2nd from 8am –12pm at Nichols College Fieldhouse.

Tryouts are for Players league age 7-12 that are interested in playing Minor, AAA or Major League. Introduction to Baseball, Tee-Ball, and Pony League players do not need to tryout.

Tryouts for players league age 7-9 will begin at 8:15AM (Registration begins at 7:30AM).

Tryouts for players that are league age 10-12 (who did not play in the Majors Division and want to be considered for the Majors Division draft) will begin at 9:30am. (Registration begins at 9am.)

Please make every effort to have your child attend and participate since the league use these evaluations to place your child on a roster for the upcoming season. Players must be registered on or prior to January 31st..

Any player not registered by January 31st will be put on a waiting list and will be added to a team as needed. Questions can be directed to John Reed (League President) via email John.Reed@windstream.com or Gregg Dreitlein (League Registrar) at gdreitle@yahoo.com.
2014 Fees - $160 MAXIMUM PER FAMILY
| | |
| --- | --- |
| BIG LEAGUE (17-18) | $100.00 |
| SENIOR LEAGUE (15-16) | $100.00 |
| JUNIOR LEAGUE (13-14) | $100.00 |
| LITTLE LEAGUE (10-12) | $90.00 |
| AAA DIVISION (10-12) | $90.00 |
| MINOR LEAGUE (8-9) | $90.00 |
| PONY LEAGUE (6-7) | $70.00 |
| TEEBALL (5-6) | $70.00 |
| INTRODUCTION TO BASEBALL (4) | $35.00 |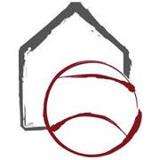 Click on image for Online Registration
Monday, October 28
2013 Donald Peck Award Recipient
Donald Peck Award
This award is annually presented to a recipient involved with the Charlton Little League who has demonstrated "above and beyond" characteristics to the players and to this league.
Congratulations to the 2013 award recipient:
Brian Wilbur
2012 recipient: Robert Larson
2011 recipient: Michael Jacobs
2010 recipient: Robert Martin
2009 recipient: Randy Schulman
2008 recipient: John Tarasiak
Monday, March 18
Medical Insurance Reimbursement
Fallon Medical Reimbursement:
To receive a confirmation letter that your child/children are enrolled in the current season,
please email the CLL player agent at ken_johnson_usa@yahoo.com with:

Your name and the children(s) name, address and children(s) date of birth.  

You will only receive a letter for the current season - no letters will be produced for previous seasons.
Please allow 2-4 weeks for processing.
Not a member of Fallon - please check with your Health Insurance Carrier for possible reimbursement programs.