Charlton MA Little League: Welcome
Welcome to the Charlton (MA) Little League Baseball Website
Welcome to the website of Charlton Little League Baseball
Celebrating 54 years in Little League
1962-2016
Charlton Little League is committed to a Little League culture that assures all players, coaches and parents enjoy a high level experience in all facets of the game. We aspire to be an educational/athletic program that teaches the games most fundamental lessons:
· Promote proper skill sets and strategies of the game
· Explain merits of being part of a team and subsequent life lessons that derive from being a team member
· Enjoy the sport and make every effort to improve.
We recognize Little League as an important aspect in every child's life and shall base every decision and action using a single guideline – determine what is best for our players as they grow.
Charlton Little League
P.O. Box 780
Charlton City, MA 01508
***
The Charlton Little League: Board of Directors
Members of the Charlton Little League Board of Directors preside over the needs of the league for a term of one year. Each board member volunteers their personal time to ensure fields are maintained, uniforms are purchased, vendors are managed, communications are published, registration is taken care of, rules are established, teams are created, managers and coaches are selected, and sponsorships are secured.
The board formally meets each month throughout the year, and informally in subcommittees, as needed, through the guidance of the 2016 Executive Committee.
2016 Baseball Executive Commitee Members: John Reed (President), Wayne A. Cluett (Vice President),
Kevin Morin, Patrick Lefebvre, & Richard Enberg
Charlton Weather Link
Thursday, August 4
2016 Annual Golf Tournament, Lunch, & Auction
The Golf Tournament has been moved to Saturday August 27th @ 7:30am
(Check in @ 6:30am).
Thursday, July 28
2016 Spring Home Runs (85)
Tuesday, August 23
2016 Fall Baseball - REGISTRATION is CLOSED
2016 Fall Baseball Registration
Online registration for 2016 Fall Baseball is:
CLOSED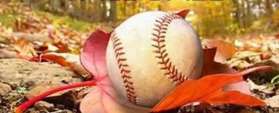 Click on image for Online Registration
Tuesday, July 26
Little League Bat Moratorium - In place after 2017 season.
Little League has adopted new bat standards for the 2018 season. For those planning on buying a bat in the next year or so, this could have an impact on your decision. Any bats not meeting the new standard will not be allowed after the 2017 season. The new bats are not yet being produced. See the info below from Little League, and you can click on the link at the end for more information.
With the Little League® International Board of Directors formally adopting USA Baseball's new standard for bat performance testing, Little League International fully supports this program. For more than seventy-five years, Little League has used improvements in science, engineering, and technology to take the sport of baseball to higher levels. By utilizing the most current advancements available, manufacturers can now develop bats with a wood-like performance, which is important for the long-term success of the game. Developed by a USA Baseball committee of scientific experts, Little League Baseball® has decided to adopt the new bat standard for mandated use effective January 1, 2018. All national members of USA Baseball, including Little League, are encouraged to adopt this new standard. Little League-approved bats can be used through December 31, 2017, and our current bat regulations will be in effect until then. That includes the moratorium prohibiting the use of all 2 ¼ inch barrel baseball bats constructed with composite material in the barrel, unless approved. Visit LittleLeague.org for detailed information. Little League looks forward to working with USA Baseball, and will begin educating our local leagues, and the parents of our 2.1 million baseball players, preparing them for the important change coming in 2018.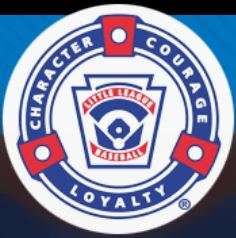 Click on image for more information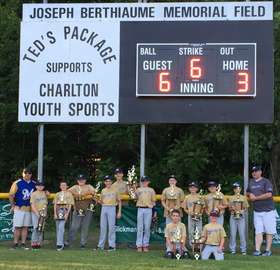 2016 Major League Champions - Ted's Package Store Brewers
Wednesday, June 22
2016 Charlton Little League Champions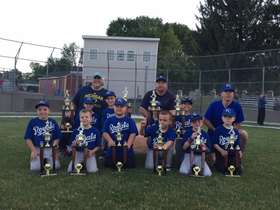 2016 Minor League Champions - O'Malley's Auto Body Royals
2016 Charlton Little League Champions
Major League
Regular Season Champions: Incom Cardinals
Manager: Mike Jacobs
Playoff Champions: Ted's Package Store Brewers
Manager: Wayne Cluett
Ted's Package Store Brewers 6 - Incom Cardinals 3
Will Reece started the game with a 1-2-3 inning for the Cardinals. Energized, the Cardinals scored 3 runs in the bottom of the first off of the Brewer's Mark Fields (5 2/3 w/ 13 Ks) . Colin Hughes started the scoring by scoring on a single by Colby Jacobs (2/2, 1 RBI). Matt Rousakos (1/2, 1 RBI) hit an single to score Jacobs.
In the Top of the 2nd, Mike Mullaly (2/3, 3 RBI) smashed a fastball just inside the left field line and over the fence for his first homerun to get the Brewers on the board. The score remained 3-1 on the baffling pitching dual between Reece and Fields.
In the 4th inning, Mullaly hit a 2-run ground rule double to score Josh Natale and Fields. Luke Hill followed on the hit-train with a single to score Matt Kustigian (1/2, 1 RBI). Adrien Roach (2/2, 1 RBI) hit a single to score Mullaly to extend the lead to 5-3. In the 6th inning Kustigian singled in Fields to finish the scoring at 6-3.
Fields went 5 2/3 with 13 strikeouts before reaching the maximum pitch limit. Kustigian followed on the bump to finish the game with a final strikeout.
The Brewers Road to the Championship
Ted's Package Store Brewers 12 - Fairway Mortgage Dodgers 9
Ted's Package Store Brewers 9 - Incom Cardinals 5
AAA League
Regular Season & Playoff Champions - Country Bank Mariners

Country Bank Mariners 14 - Camosse Masonry Rockies 13
Mariners got on the board with a deep 3 rbi double from Caleb Green. Antoine Nassour and Owen Reese battled hard on the mound with a back and forth game with the Rockies, who were countering the Mariners point for point making it 13-13 at the end of the 4th. Mariners were able to score one final run in the 5th inning before being shut down by the pitching of the Rockies Garret Lucht. Tommy Hennessey took over on the mound in the bottom of the 5th with a near flawless performance of 5 strikeouts out of the 7 batters he faced. Sawyer Ayotte provided defensive highlights with a critical catch to end the 5th inning. Tommy and Andrew Trudel each hit triples to help get the Mariners on top.
The Mariners Road to the Championship
Country Bank Mariners 14 - O'Malley's Auto Body Nationals 13
Country Bank Mariners 10 - Laer Realty Athletics 3
Minor League
Playoff Champions - O'Malley's Auto Body Royals
Manager: Rich Enberg
T-Ball League - Skills Challenge Results
Fastest Runner - Jacob Cote
Longest Hitter - Tate Lefebvre
Most Accurate Throw - Jacob Cote
Pop Fly Champion - Zachary Nyhaug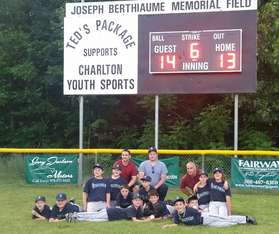 2016 AAA Champions - Country Bank Mariners
Friday, April 10
Medical Insurance Reimbursement
Fallon Medical Reimbursement:
To receive a confirmation letter that your child/children are enrolled in the current season,
please email the CLL player agent Jerry Michaelson at jmichaelson@ptc.com with:

Your name and the children(s) name, address and children(s) date of birth.

You will only receive a letter for the current season - no letters will be produced for previous seasons.
Please allow 2-4 weeks for processing.
Not a member of Fallon - please check with your Health Insurance Carrier for possible reimbursement programs.
Charlton Little League - Facebook Site
Friday, April 25
Please, No Cemetery Parking @ Center Field
Regarding Parking Regulations at Center Field 
The Cemetery Commissioners voted unanimously at their June 3rd meeting that I should write to advise certain groups that use the municipal recreation fields that  are between the Library and the Westridge Cemetery that parking within the cemetery is NOT allowed and individuals who do park there may have their vehicles ticketed or towed.  This rule was made several years ago for safety reasons and the Commissioners intend  to fully enforce this rule so that no one gets hurt.  We request that each Charlton team that uses the field help us enforce this rule by advising all parents and those of the visiting teams.
We appreciate your assistance in this matter.
Thank you.
Cemetery Commissioners
            Donna L. Neylon, Clerk
            Kristen Russell-May, Chairman
            Jason Sciarappa, Vice Chairman