Champion Gymnastics And Cheer: Welcome
For the Current 2014 CGC Class Schedule--->Click Here! -
CGC is the Proud Home of Champion Gymnasts!
2012 SoCal State 3rd Place - Boys Level 4 Team

2012 Region 1 Level 5 All Star - Logan Wade

2012 JO Nationals Qualifier - JT Faust

2012 So Section Level 5 Vault Champion - Alyssa Black

2012 SoCal State Medalist Level 5 Vault - Ashley Schlof

2012 SoCal State Medalist Level 4 Vault - Caillie Roach

2012 SoCal State Medalist Level 4 Bars - Cammy Squibb

2012 SoCal State Medalist Level 4 Bars - Lauren Lines

2013 So Section Champions - Boys Level 5 Team

2013 SoCal State 2nd Place - Boys Level 4 Team

2013 SoCal State Champions - Boys Level 5 Team

2013 Region 1 Level 5 All Star - Devin Hunt

2013 Region 1 Level 5 All Star - Garrett Squibb

2013 Region 1 Level 9 All Star - Steven Rodriguez

2013 National Qualifier Participant - Caleb Fischle-Faulk

2013 SoCal State

Medalist Level 3 AA - Rhema Rose

2013 SoCal State Medalist Level 3 Vault & Beam - Andrea Aguilar

2014 SoCal State Medalist Level 6 Beam - Emma Weede

2014 So Cal State Medalist Level 6 Floor - Alyssa Black

2014 Region 1 Qualifier Level 7 - Samantha Erez

2014 Region 1 Qualifer Level 8 - Julia Erez

2014 Region 1 Qualifier Level 9 - Mackenzie Velarde

2014 Region 1 Medalist Bars/Beam Level 8 - Julia Erez
-
10580 Prospect Ave. Suite 101
Santee, CA 92071
(619) 449-7717
-
Follow CGC on Facebook, Twitter, Google + and YouTube
-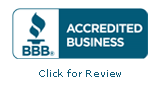 -
-
-
Here at CGC everyone is a Champion!
Gymnastics is one of the few sports offering various levels that allow our athletes to either pursue at a competitive level, or just for fun. We offer USAG Competitive Gymnastics for men and women from levels 3 thru elite, as well as noncompetitive gymnastics.
Our mission at CGC is to provide a high level of instruction, build strong well rounded athletes, and offer a positive environment for the athletes and parents alike. We have been providing this since 2008.
From our preschool program all the way to our competitive athletes, they will learn discipline, self reliance and build self-esteem.
As Dr. JW Jespson said: "Real adulthood is the result of two qualities: self-discipline and self-reliance. The process of developing them together in balance is called maturing." At CGC, we want to develop these qualities for a more mature young adult.
San Diego's newest State of the Art Gymnastics and Tumbling Training Facility.
Our state-of-the-art 17,000 square foot facility has two foam pits and is large enough for three competition floors with ample room for training and exercise equipment. At CGC we provide AAI equipment which is safety approved by the USA Gymnastics National Safety Certification Program and the Federation of International Gymnastics (FIG). With the help of our staff, team members, volunteers, and sponsors; our facility is the perfect place for athletes of all ages and skill levels. Each athlete will be evaluated and placed into a class best suited for their skill level.
Choosing Champion Gymnastics
When deciding on a gym, never be afraid or intimidated to ask questions. A quality gym will gladly take the time to answer all your questions to your satisfaction without being offended or make you feel uncomfortable. A quality gym will allow for a free trial class for the gymnast to ensure that the gym and coach are a good fit for both.
Choosing Family-Friendly Atmosphere
At CGC, we believe strongly in promoting a family-friendly environment. Children/athletes can thrive in their gymnastics development while at the same time have fun learning. While we strive for excellence, and CGC combines both elements for them to receive maximum benefit.
Choosing Program Philosophy
CGC's program philosophy emphasizes building life skills through gymnastics rather than a win at all cost attitude. Children need to be in a program that is designed to build them up and develop leadership and self-esteem, as well as encourage them to take control and responsibility for their own health and well-being.
CGC Coaches engage and interact with each student, they exhibit positive and motivational feedback with every correction which creates natural motivation and positive experience.
CGC provides and welcomes parent observation of classes in viewing areas. Parents are expected to maintain positive attitudes and refrain from any negative conversations critical of the gym, coaches, or students.
Choosing Committed Coaches
CGC Coaches are certified professional members of USA Gymnastics. CGC Coaches started out as gymnasts at an early age and experienced many successful years as high level competitive, award winning gymnasts. They personally experienced all the challenges students face and can speak to the athletes through the lens of experience to impart coaching wisdom.
CGC Coaches have a very high degree of focus and commitment….they are selflessly invested in your child and committed to directing all their expertise and energy into providing the best gymnastics training ever!
CGC Coaches conduct classes with sense of organization and professionalism so gymnasts have degree of expectancy and consistency in their training. Each student has specific goals to achieve and skills tracking checklists to help them accomplish that.
CGC Coaching ratios are sufficient to provide each gymnast individualized attention during classes to work on specific skills in addition to group instruction.
CGC Coaches are willing and active in speaking with parents to keep them apprised of progression, any challenges, etc. Parents are encouraged to make an appointment with the Coach either before or after training sessions.
Choosing Safe Equipment and Facility
CGC uses only high quality, well-maintained equipment in the facility…SAFETY is of prime importance! This is imperative to success of students as they develop higher level skills.
CGC Coaches are trained in spotting techniques to ensure gymnast's safety.
CGC has multiple pieces of equipment for each event so that gymnasts have ample turns in rotation.
List of Features and Equipment at CGC
Newly expandec facility...17,000 square feet.
Two brand new foam pits.
Brand new 600 square foot dance floors with wood floors and and mirrors.
New Pro Shop.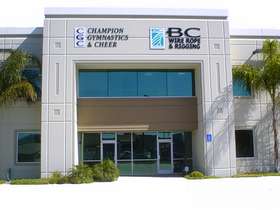 CGC, 10580 Prospect Ave. Suite 101, Santee, CA 92071....(click picture for map!)