Central Mass Invaders Fastpitch Softball: Welcome
Welcome to Central Mass Invaders Girls' Softball
Before you go please sign our guestbook!
Since the Invader program began, one of our goals has always been to assist the girls in getting into the college of their choice and play softball. This year we initiated our own College Recruitment /DVDVideo progam to further help the girls make their choices. We are proud that the majority of former Invader players are attending their colleges of choice. We wish them the best in making their college softball teams.
Check out our Invaders 16U site!!
16U Central Mass Invaders
put me in coach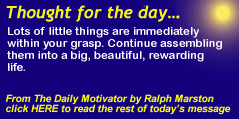 ABILITY
is what you are capable of doing.
MOTIVATION
determines what you do
ATTITUDE
determines how well you do it
Lou Holtz
The way a team plays as a whole
determines its success. You may have
the greatest bunch of individual stars
in the world, but if they don't play together, the club won't be worth a
dime. - Babe Ruth
Alone at the Plate
She picks up her helmet and then her bat,
and walks to the plate, "Gotta hit and that's that".
The crowd starts to yell, the game's on the line,
last inning, two outs, the score's nine to nine.
Dad yells, "go get it," Mom wrings her hands,
Coach hollers, "hit it", but alone there she stands.
Heroes are made in seconds such as this,
but she's just a little girl, what if she should miss?
Years after this game's ended and she's little no more,
will she remember the outcome or even the score?
No, she will have forgotten if she was out, or scored a run.
She'll only look back on her friends and the fun.
So cheer this girl on, alone with her fate;
help her remember with fondness, this day at the plate.
Spend your time wisely and help in her quest
to be a hitter and always try her best.
And when the game's over, this girl can stand tall,
for you helped her prepare to give it her all.
Let us know what you think of our website, or send a hello to our Invader players!



Click here to sign our Guestbook