Central Little League of Las Vegas: Welcome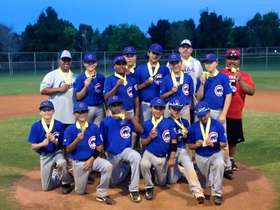 2015 TOC Champions
Tuesday, June 16
Central Little League of Las Vegas - District 2 - Las Vegas, Nevada
SIGN UP NOW FOR FALL BALL !!!!!
See ANY Board Member with your birth certificate and sign up fee and we will get you signed up now for the Fall Ball Season that will start the beginning of August. If you sign up for Fall Ball between June 5, 2015 and July 4, 2015, the price is $135. Any sign up done on or after July 5, 2015 will be $150. There will be no sibling discounts and ALL dues MUST be paid at the time of Sign Ups. NO EXCEPTIONS!!!!!
Freedom Park Snack Shack Sign Up Dates and Times Are:
Wed, June 17 5pm-8pm Fri, June 19 5pm-8pm
Mon, June 22 5pm-7pm Wed, June 24 5pm-8pm Fri, June 26 5pm-8pm
Mon, June 29 5pm-7pm Wed, July 1 5pm-8pm Fri, July 4 TBD
~~~~~~~~~~~~~~~~~~~~~~~~~~~~~~~~~~~~~~~~~~~~~~~~~~~~~~~~~~~~~~~~~~~~~
Thank you to all of our sponsors through out our spring season!! Without you none of this would be possible!!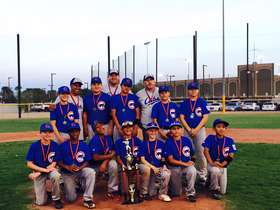 2015 Major Champions
Thursday, June 4
2015 Majors Championship Pictures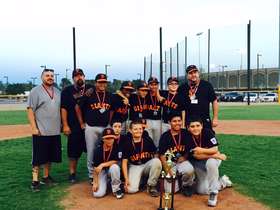 2015 Major Runners Up
Saturday, June 6
2015 Jr Championship Pictures
Saturday, June 6
2015 Minor Champs
Tuesday, April 21
Abuela's Tacos are a proud sponsor of Central Little League of Las Vegas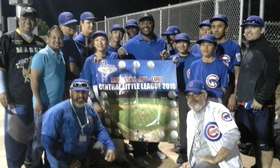 Jr Cubs share a win with their sponsors, The ACACIA Lodge No. 49
Wednesday, April 22
ACACIA Lodge No.49 share a win with the Jr Cubs
Tuesday, April 21
Ken Ashworth & Associates, another Proud Sponsor of Central Little League
Tuesday, April 21
Champions Baseball Acadmey Baseball Cages are Now OPEN!!!
Tuesday, April 21
Dicks Sporting Goods
Tuesday, April 21
Krispy Creme
Wednesday, April 22
LV All Womens Care Is a Proud New Sponsor of Central Little League
Tuesday, April 21
NV Contract Carpet
Tuesday, April 21
Pepsi
Tuesday, April 21
Premier Car Wash
Tuesday, April 21
Storage USA.... A Proud New Sponsor