Thursday, October 23


U14 Music City Invitational Champions


Congratulations to the U14 boys for bringing home the championship title From Music City Invitational Tournament in Nashville, TN.

Wednesday, October 15


Battleground Tournament of Champions 2014


U11 Girls competed in Battleground Tournament of Champions in Franklin, Tennessee. The girls finished 2nd place , ending the tournament as Division Finalists.

Tuesday, September 2


Gatlinburg Labor Day Invitational


Congratulations to the U10 White and U10 Red! Both won their divisions in the Gatlinburg Labor Day Invitational!

Sunday, June 1


Fall 2014 / Spring 2015 Girls Tryout results




06 Academy - Coach Clay Hackney - This academy is still accepting players. If interested please contact Clay at cclayhackney@gmail.com

04 Girls (U11) - Congratulations! We will be forming 2 teams in this age group. Team assignments will be announced later! There is still room for 3 additional players to be added! Players - Kailey Young, Sophie Witmer, Payton Crawford, Nancy Perez, Amy Caldwell, Zoe Willoughby, Payton Bugg, Lillie Travillian, Karolyn Valko, Karlee Johnson, Ella McAlister, Madison Johnson, Madison Chansler, Maddy Lehane Moffett, Abigail Belcher, Emma Kiernan, Anna Kate Drakeford, Timberlynn Yeast, Alexus Phegley.

02 Girls (U13) Coach Daniel Montgomery, This team needs players! If interested please contact Daniel Montgomery at uncle_d00@yahoo.com

99 Girls (U16) Coach Duane Steber, Players - Kate Bryant, Katlyn Clements, Carly Geralds, Megan Gray, LuFei Harder, Kailee Hensley, Courtney Howe, Emma Kaiser, Katie Kirk, Auburn Mattingly, Danielle Mays, Jennifer Merchant, Maggie Milby, Taylor Rankin, Lily Rogers, Katie Stamm, Kelsie Steber, Paige Wessling, Kailyn Wilcher

97 Girls (U18) - This team is still accepting players. If interested please contact Betsy Everman at besoccer19@gmail.com



Saturday, May 31


Fall 2014 / Spring 2015 Boys Tryout Results




Boys Tryout Results

06 Academy - Coach Clay Hackney - The academy is still accepting players! Fain Hackney, Logan Marsee, Ein Rousey, Bennett Coffey, Emmet Grubbs, Matthew Guerrant, Colin Wise, Andruw Carr, Bo Little, Nolan Blake, Reegan Randolph, Drew Ballesteros

05 Boys (U10) - Coach Brian Little and Johnny Compton, Players - Matthew Britt, Ashton Nash, Fain Hackney, Jack Little, Tristan Compton, Cooper Brummett, James Riley, AJ Fluty, Adrew Leines, William Harris, Ben Reynolds, Gavin Wilson, Jase Cocanougher, Ian Davensky, Ian McAlister, Forte Bess, Wesley Barnett, Sam Walls

04 Boys (U11) - Unfortunately there were not enough players in this age group to form a team.

03Boys (U12) - Coach Craig Simon - Players - Seth Eastman, Jamie Bordeaux, Shawn Bell, Carter Muse, Josh Hatfield, Gabe Hodge, Kevin Cuin, Baylor Mattingly, Gabriel Cisneros, Ethan Wheeler, Evan Wheeler, Max Montgomery, Chase Mobley, Taylor Booth

02 Boys (U13) - Coach Fernando Mercado, Players - Sam Bruner, Seth Bruner, Keeton Burnside, Jack Dotson, Eli Goggin, John Will Keller, Ethan Redmond, TJ Southerland, Nate Randall, Jacob Robbins, Trey Barnett, Loren Melton, Omar Carmona

01 Boys (U14) - Coach Fernandon Mercado, Players - Jesus Ayala, Hunter Booth, Joshua Cotton, Nathan Hazlett, Ryan Henry, John Jackson, Alec McAlister, Sergio Mercado, Angelo Ontiveros, Nikola Ruby, Briar Sanders, Nicholas Wilkerson, William Powers

99 Boys (U16) - Coach Open, Players - Riley Burke, Jacke Cheng, Andrew Dean, Adam Steinhauer, Cody Shackelford, Zach Pyle, Claudio Rodriguez, Tyler Mobley, Denson Jenkins, Ethan Nordine, Hayden Block, Alan Sinkhorn, Austin Bartley, Alex McMann, Chance Naylor, Tyler McGirr, Saif Siddiqui, Brevin Charles

98 Boys (U17) Coach Steve Goggin - Jared Howard, William Rogers, Heath Montgomery, Corey Steber, Isaiah Scott, Matt Schroeder, Joshua Jackson, Tate Harris, Michael Graves, Jacob Rankin, Haydon Hale, Nathan Mattingly, Tate Goggin, Adam Frith, Jose Angel, Hunter Faulkner, Danny McAlister, Michael Steinhauer



Sunday, May 18


U12 Boys KSSL Division 1 Champions Spring 2014



Sunday, October 27


U11 Boys KSSL Division 2 Champions


U11 Boys finished 10-1-1 and are Champions of the KSSL Division 2. It came down to the last game of the season where CKSC had to defeat the previously unbetaen JYSA Storm to win the division. It was a hard fought well played game with CKSC winning 1-0.

Thursday, September 26


Elizabethtown Sports Fall Invitational Division Champions




Front Row (Left to Right): Payton Crawford, Kailey Young, Abby Belcher, Kennedy Stamper and Anna Kate Drakeford

Back Row (Left to Right): Sophie Witmer, Madison Chansler, Emma Kiernan, Sarah Flynn and Maddy Lehane

This past weekend the CKSC '04 U10 Girls team competed in the 2013 Elizabethtown Sports Park Fall Invitational. In a rain shortened tournament, the girls went 2-0 and tied for first place. With the 2-0 record, 21 goals overall and 2 shutouts, the CKSC '04 girls were declared division champs!!



Saturday, August 10


CKSC U13 Boys win Beat the Heat Tournament







U13 Boys Beat the Heat Champions
CKSC U13 Boys with Coach Fernando Mercado went undefeated to become the Beat the Heat Tournament champions August 10-11, 2013 in E-Town.
They went up against Meade County Youth Soccer MC United U13 in game 1 of the preliminary round and came out with a 10-1 victory. Game 2 of preliminary round they were up against Commonwealth CSC 01 Boys Gold and ended up with a 4-1 win. That put them in first place in their bracket for the semi-final round Sunday morning. In the semi-finals vs Athletico Flames, the game went into overtime with a 1-1 score at the end of regulation. They had to go and play two 10 minutes halves to determine the winner! CKSC won 3-1 to move on to the Championship game after playing a 90 minute soccer game in semi-finals! Champioship game CKSC vs CSC 01 boys Gold. Final score: CKSC 3, CSC 0!! Way to hang in there after a long weekend!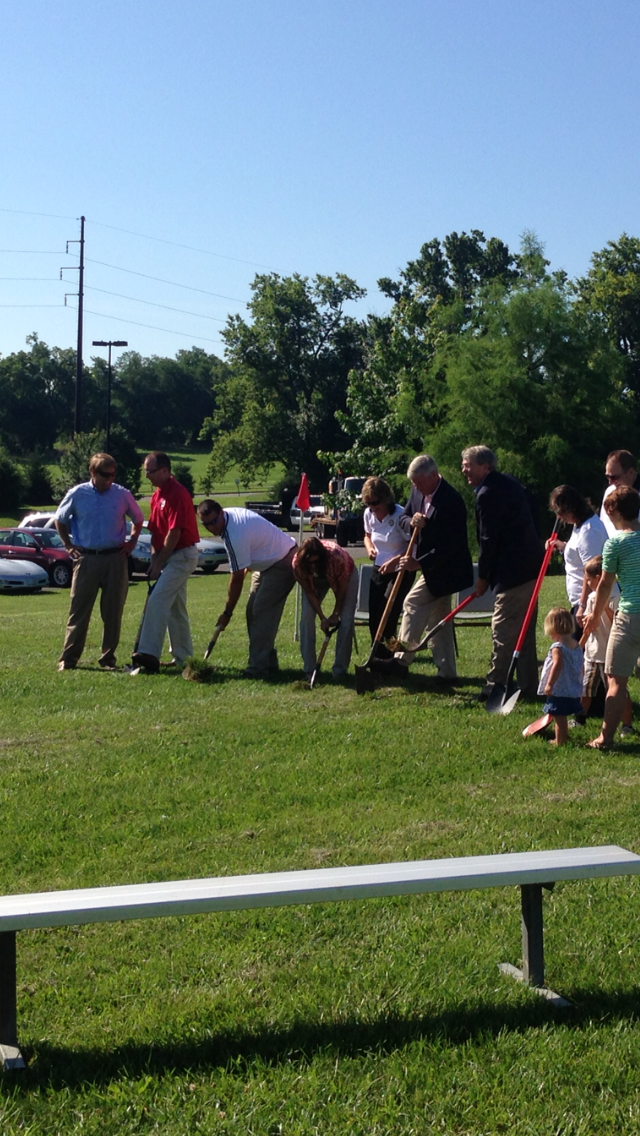 Breaking Ground July 16, 2013


Saturday, May 4


U10 Boys win Fall Meet


U10 Boys go 4-0 for the weekend on its way to claiming the Adena Fall Meet Championship!