Celtics 99 Blue: Welcome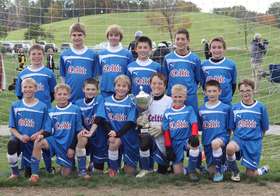 FC Pride Champions
Celtics 99 Blue
Welcome to Our Site!
We are the Celtics 99 blue team parents and friends we will be updating
this site weekly with our schedules and practices.
Congratulations to our Celtic 99 blue U-13
Champions in the Haunted Classic 2012
Champions in the FC Pride 2012
Finalist in the Xenia Memorial 2012
Finalist in the 2011 Creek Classic
Finalist in the 2011 Seth Stevens Kolping Classic
Champions in the 2011 Blast FC Tournament
Champions in the Springfield of dreams
Great Job Boys!