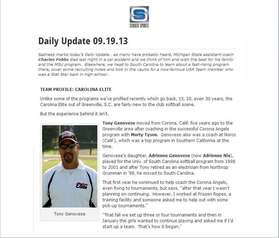 Student Sports Softball Feature - Click Image For Complete Article
Our teams consists of some of the most talented girls in the Southeast. We participate in high level Premier, ASA and college showcase events throughout the Southeast. Our ultimate goal is for our players to receive scholarships to the college of their choice and have the opportunity to win an ASA National Championship. The team's philosophy is to provide these young ladies a supportive atmosphere and the necessary environment to compete at this high level, thus receiving scholarships and bringing recognition to the Southeast and the Carolina Elite Organization.
Thursday, January 9
Carolina Elite 12U team
Players

Bailey Watkins

Bailey Treadway

Lathe Freeman

Tatum Arboleda

Jillian Hewes

Kinsley Hughes

Hannah Goodwin

Emily Ayers

Hannah Fisher

Skylar Wiggins

Caleigh Corbitt

Coaches
Hewes, Goodwin
Player Guide & Profiles
Carolina Elite - Majeski Qualifies for 2013 ASA 16A Nationals in Sunnyvale, CA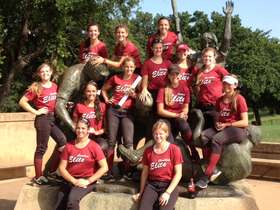 2013 ASA Hall of Fame Tournament in Oklahoma City
Carolina Elite Team Mizuno - Fusetti wins ASA State to Qualify for 16A ASA Nationas in Sunnyvale, CA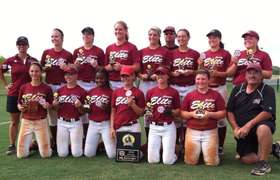 2013 ASA State Champs
Carlina Elite 10U Wins ASA State and Qualifies for 2013 10A ASA Nationals in Bowling Green, KY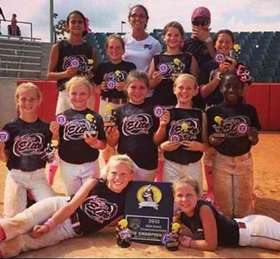 2013 10U ASA State Champions
Carolina Elite Qualifies for PGF Nationals! The first 18U team in SC History to Qualify for Gold/Premier level tournament!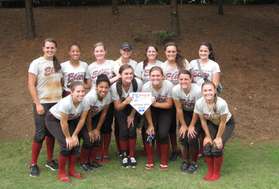 Carolina Elite - Genovese Qualifies for PGF Nationals in Huntington Beach , CA
Carolina Elite - Genovese wins South Atlantic Regional to Qualify for 2012 16A ASA Nationals in Midland, TX
2012 ASA 16A South Atlantic Region Champions
Carolina Elite finshes 9th 2011 16U ASA Nationas in Midland, TX the highest finish ever by a SC team in any age group!

2011 14A ASA Nationals 9th Place Finish Midland, TX