CanonMacLacrosse: Welcome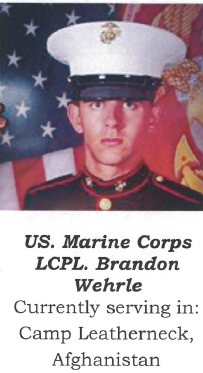 BOXES for BRANDON'S BATTALION DONATON DRIVE - SCROLL DOWN FOR MORE INFO
Welcome to the official website for Canon-McMillan High School Lacrosse
Get Geared Up For The 2014 Season!
Be sure to check out the "My Site News" link on the left for the latest news and information.
The official game and practice schedule information is found on schedule star website: http://schedules.schedulestar.com/Canon-Mcmillan-Senior-High-School-Canonsburg-PA
Game schedule information is also provided on the calendar and main page on this website and every effort is made to keep that information up to date. Please be sure to check the highschoolsports.net website for any last minute schedule changes. If you are aware of any schedule changes that are not reflected in the calendar on this website, please inform Ken Podlaszewski (kgpodski@gmail.com).
Information on Canon-Mac Youth Lacrosse, which has an excellent program for boys in grades K-8, can be accessed via the following link:

Suggestions for site content? Email Ken Podlaszewski at kgpodski@gmail.com.
Monday, March 17
BOXES for BRANDON'S BATTALION - DONATION DRIVE HOME OPENER GAME - SAT, MAR 18TH
Parents & Players,
The team will be hosting a donation drive during their home opener (3/22/14) for their former teammate, Brandon Wehrle, who is currently serving in Camp Leatherneck, Afganistan with the US Marine Corps. The boys will also be sending a signed CM lacrosse t-shirt and a team photograph.
There is also a flyer (see handout link below). Make sure you share it with your friends and family!!! The high school will also be posting the flyers at the school and adding it to the annoucments on the TV's for this week.
Please let us know if you have any questions. Thank you in advance for your support with this cause!
Regards, Coach Schleifsten & Coach Niemeyer
---
The Canonsburg Elks Lodge #846 has adopted the Marine Battalion of Canonsburg native Brandon Wehrle for the duration of his deployment in Afghanistan. Brandon Wehrle is one of our own. He is a 2012 Canon Mac graduate and was a four year varsity defenseman for the Canon Mac Lacrosse team. His teammates would like to help the Elks support Brandon and his Battalion while he is in Country. The Canon Mac High School lacrosse team will be hosting a donation drive during their home opener against Trinity High School on Saturday, March 22, 2014. Game admission is FREE! Please join the Facebook group Boxes for Brandon's Battalion for a complete list of donation items. A few items are listed below.
Donation Items:
Beef Jerky, Flavored Coffee, Coffee Creamer (powder), Freeze Pops, Tootsie Pops, Packaged Tuna, Ramen Noodles, Cookies, Fruit Snacks, Granola Bars, Crackers, Gum, Nuts, Socks (brown or black crew), Tylenol, Advil, Batteries (AA&AAA), Body Wash, etc.
---
Handout:
2014 LAX Forms