CanonMacLacrosse: Welcome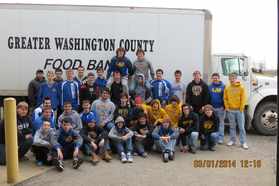 MAR 1 2014 - CM LAX TEAM boxes food for low income elderly at the area food bank
Welcome to the official website for Canon-McMillan High School Lacrosse
Click on the image to view more LAX game pictures at Sprowls Studios website
Get Geared Up For The 2014 Season!
Be sure to check out the "My Site News" link on the left for the latest news and information.
The official game and practice schedule information is found on schedule star website: http://schedules.schedulestar.com/Canon-Mcmillan-Senior-High-School-Canonsburg-PA
Game schedule information is also provided on the calendar and main page on this website and every effort is made to keep that information up to date. Please be sure to check the highschoolsports.net website for any last minute schedule changes. If you are aware of any schedule changes that are not reflected in the calendar on this website, please inform Ken Podlaszewski (kgpodski@gmail.com).
Information on Canon-Mac Youth Lacrosse, which has an excellent program for boys in grades K-8, can be accessed via the following link:

Suggestions for site content? Email Ken Podlaszewski at kgpodski@gmail.com.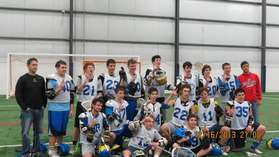 DEC 16 2013 - IFL CHAMPS