Cactus Little League: Welcome
Register Now for the 2013 Spring Season
Cactus Little League's Charter:
To instill in the children of the community the ideals of good sportsmanship, honesty, loyalty, courage, and respect for authority, so that they may be well adjusted, stronger, and happier children and will grow to be good, decent, healthy, and trustworthy citizens.
2013 CLL END OF SEASON MAJOR & MINOR TOURNAMENT
SCHEDULES AND RESULTS CLICK HERE

2013 CACTUS LITTLE LEAGUE
ALL-STAR TEAMS
IMPORTANT DATES FOR 9-10 ALL STARS:
JUNE 10 9-10 TRYOUTS AND TEAM ANNOUNCED
JUNE 11 9-10 PRACTICES START
JUNE 24 - JULY 6 9-10 DISTRICT 3 TOURNAMENT
IMPORTANT DATES FOR 11-12 ALL STARS:
JUNE 15 11-12 TEAM ANNOUNCED
JUNE 17 11-12 PRACTICES START
JUNE 29 - JULY 12 11-12 DISTRICT 3 TOURNAMENT
TOURNAMENT GAME SITES TBA
1ST ANNUAL CLL GOLF TOURNAMENT
WAS A BIG SUCCESS!!!
WANT TO SAY THANKS TO ALL OR THE PARTICIPANTS AND TO ALL THAT HELPED TO MAKE THIS FUNDRAISER POSSIBLE!
YOUR CONTRIBUTIONS WILL GO TO MUCH NEEDED IMPROVEMENTS WITHIN CACTUS LITTLE LEAGUE.
LOOKING FORWARD TO NEXT YEAR!!!!!!
ATTENTION CACTUS LITTLE LEAGUE FAMILIES!!!
WE NEED YOUR HELP. WE HAVE SEVERAL OPENINGS ON THE BOARD FOR
NEXT SEASON AND WE NEED VOLUNTEERS FOR THOSE POSITIONS!
IF YOU HAVE ANY INTEREST IN HELPING OUT,
PLEASE CONTACT MICHAEL ALOSI @ mkalosi@cox.net.
Coach Eric Kibler's Summer Baseball Camps!
May 28 - June 6, 2013
Come out and join Horizon H.S. Baseball Coach Eric Kibler and his staff for another exciting and fun baseball camp filled with sound fundamental techniques!
Don't miss out on these great baseball camps!
CLICK HERE FOR REGISTRATION INFO!
****CACTUS LITTLE LEAGUE ****
**FEATURED SPONSOR**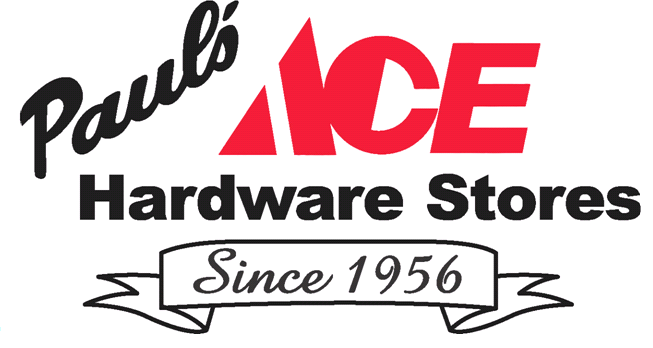 Click on the SPONSORS tab to see all of our great CLL sponsors!!
Click on this button, for current CLL field conditions & possible rainouts.


Check out the Cactus Little League Facebook page!
---
If you have any questions about spring baseball, please contact:
Richard Hoey
CLL - Player Agent
(602)-692-8877
If you have online registration issues, please contact:
Phil Berg
CLL - Information Officer
(480) 250-2679
---
View the CLL Spring Baseball Fees
| | | | |
| --- | --- | --- | --- |
| Division | Age on April 30, 2013 | Fees | Fees after Jan 31, 2013 |
| Tee-Ball | 4-6 | $75.00 | $95.00 |
| Farm | 7-8 | $150.00 | $170.00 |
| Minors | 9-10 | $150.00 | $170.00 |
| Majors | 11-12 | $150.00 | $170.00 |
| Juniors | 13 | $150.00 | $170.00 |
*NEW* View the CLL Google Boundary Map (click here)
PLEASE NOTE*
All registrants to Cactus Little League must be within our boundary. Please check to see if you are within the yellow portion of the map. If you played in Cactus Little League last year and have moved out of the boundary, you may qualify for a waiver.
If you have questions regarding your address or to verify if you are in our boundary, please contact Rich Hoey at rhoey@cox.net.
The boundaries are not based on school or zip codes so kids at the same school may play in different Little Leagues based on place of residence. Little League does not allow cross boundary playing and Cactus Little League enforces this rule.
Cactus Little League is a 100% volunteer driven, non-profit organization. In addition to player participation, CLL relies heavily on sponsorships, fundraisers and other donations.
If you would like to help keep CLL alive through a personal or company sponsorship,
pleaes contact Adam Schwartz at adam@cactuslittleleaguesponsors.com.
Cactus Little League would like to thank the Kevin Rothman Sports Foundation for it's continued support and generosity. With their help Cactus Little League is able to offset costs associated with player scholarships.
If you would like to learn more about Kevin, the Foundation and how you can help them help others, go to http://www.kevinrothmansportsfoundation.com
Cactus Little League has partnered with the Paradise Valley Unified School District and their E-backpack program. This program was designed to eliminate the use of paper products, associated costs and helping the environment.
We will post periodic flyers on the page informing families of the PVUSD of our upcoming events. Please check the page for CLL updates and help support the league and the community!


CACTUS LL IS A PROUD MEMBER OF LITTLE LEAGUE AZ DISTRICT 3.
FOR MORE INFO CLICK HERE.