California District 45: Welcome
Saturday, February 21
Welcome to District 45 - Jeannette Frederick - District Administrator
District 45 is centrally located around Hayward in the East Bay.
There are 11 Leagues within our boundaries.
Our Leagues include San Leandro in the north to Union City in the south.
Welcome to the 2015 Little League Season!
Junior Schedule and Scores has it's own page!!!
On the upper blue tabs, look for 2015 Junior Schedule and Scores tab. Click on the link and it will take you to the page with the season schedule and scores, as they come in. Managers -- Don't forget to text Teresa Smith after every game to report your scores!
Junior and Senior information:
Juniors will start playing the week of March 30th.
Seniors will start playing the week of May 11th.
Junior Senior Manager/Coaches Meetings
March 6th at 7PM there will be a Manager meeting for the Jr's & Sr's at
Straw Hat Pizza on Hesperian at 7PM.
March 27th there will be a Juniors only meeting for Managers and Coaches at
7PM at Straw Hat Pizza on Hesperian.
On April 10th there will be a Seniors only meeting for Managers and Coaches at
7PM at Straw Hat Pizza on Hesperian.
Little League Day with the Oakland A's will be April 12th and May 17th. Contact your local league for more information!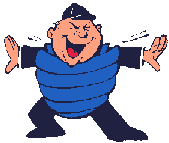 District 45 Umpire Mechanics Training
Sunday, January 18th
8:30 am to 3:00pm
@
San Lorenzo Little League
1062 Grant Ave
San Lorenzo, CA 94580
This is a on the field hands on training. We encourage all new and experienced umpires, managers, coaches, parents and anybody else that may have an interest in learning on the field mechanics.
If you have umpire equipment please bring it, this will help in the training. At least a mask and a indicator is recommended. If you don't have any of this equipment please still come out and participate.
Please arrive by 8:15am to register
Please RSVP to:
Your league President
or
Brandy - dbdteixeira@aol.com
District 45 Rules Clinic
Saturday, February 21st
8:00am to 2:30pm
@
Redwood Christian
1000 Paseo Grande
San Lorenzo, CA 94580
This is a class room setting clinic. This is a great opportunity to refresh yourself with some old rules and go over the new rules for 2015. This is also a great place to ask questions on some rules that your just not sure about.
This rules clinic is open to everybody. Managers, coaches, parents, new and experienced umpires, all are welcome.
Registration - 7:55am to 8:10am
General Assembly - 8:10am to 9:40am
Breakout Class #1 - 9:45am to 10:45am
Breakout Class #2 - 10:50am to 11:50am
Lunch - 11:55am to 12:30pm
Breakout Class #3 - 12:35pm to 1:35pm
Wrap Up/Raffle - 1:40pm to 2:30pm
Luch is being provided so please RSVP to your league president no later than 2/15.
Registration dates for the 2015 Season are listed below.
Keep an eye on the Facebook feed at the bottom of our page for the most up to date information of each of the leagues.
Ashland Little League:
See the Facebook posting for more information below
Castro Valley:
See Facebook posting below
Tennyson American Little League:
Registration will be held at Tennyson American Little League, Sorensdale Park
Location: 26691 Jane Ave in the Clubhouse
Dates: January 17th 10:00 am - 2:00 pm; January 14th & 21st 5:30 pm - 7:00 pm; January 31st 9:00 am - 1:00 pm
Tryouts: January 31 st & February 1st. More information to follow when the dates get closer.
Divisions:
Tball - Majors (ages 4 - 12) = $135
Juniors and Seniors (ages 13-18) = $135
Boy & Girls Ages 4 - 17 (T-ball players need to be 4 by April 30, 2015)
We accept payment in the form of cash, check & credit card (Visa or MasterCard).
Please bring with you to registration: 3 Proofs of residency such as California driver's license, car registration or car insurance, utility bill (PG&E, water or phone; if you bring your PG&E will we need the 2nd page) - all proofs need to be dated after 8/15/2014.

For New Players we will need you to bring original birth certificate.
Tryouts January 31st & February 1st: More information will follow as it gets closer to the dates
Union City American:
See Facebook posting
Union City National:
See the Facebook Posting Below for more information
Mt. Eden:
Check out their Facebook page
San Leandro Little League:
WEDNESDAY JANUARY 14th 6:30pm - 8:00pm
THURSDAY JANUARY 15th 6:30pm - 8:00pm
SIGN UP LOCATION:
MOUNTAIN MIKE'S PIZZA 2150 MARINA BLVD SAN LEANDRO, CA 94577
2015 Fee Schedule:
4 - 7 year olds $100.00
8 - 9 year olds $120.00
10 - 18 year olds $140.00
Hayward West National:
All events are held at Cannery Park, 125 B Street in Hayward
Signups:
Saturday, January 17th from 10AM - 2PM
Thursday, January 22nd from 6PM - 8PM
Tryouts and last chance signups:
January 24th, 25th and February 7th.
Ages 7, 8, and 9 years old 9:00AM

Ages 10, 11, and 12 years old 11:30AM

Ages 13 and up: Try-out date is TBD




San Lorenzo:






Please see their facebook page




Saturday, November 1
Northern California District 45