CALVERT LACROSSE CLUB
Home of the Calvert Blue Devils, founded 1986
Celebrating Over 25 Yrs Honoring the Game of Lacrosse

So MD Youth Lacrosse Asso (SMYLA)
http://www.smyla.org/


CALVERT LACROSSE CLUB
has merged with Cannons Select Lacrosse
Visit www.CannonsSelect.com for
information on tryouts, clinics, and other
events supporting our players and lacrosse community.

Visit our Calvert Lacrosse Club Facebook Page
"Calvert Lacrosse Club - Then and Now"
where we stay connected as a CLC Family
and where we celebrate our friendships,
our memories, and our CLC history!
Thank you for your continued loyalty and support!
* * * *
CONGRATULATIONS
CLC U13s and U9s
2013 SMYLA CHAMPIONS
CALVERT LAX U11's
2012 SMYLA U11 Champions!!!!!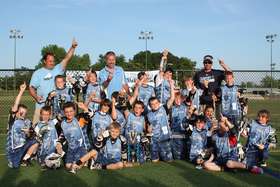 Calvert Lax 2012 SMYLA U11 Champions