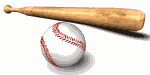 Big Al Coaching Clinic Returns for 25th Year - Feb 20, 2016
Each year, District 57 is pleased to offer, at no cost to the participants, training for managers, coaches, and parents in how they can teach baseball skills to youth players.
This year, for the 25th consecutive year, Big AL and Scott Price will return to District 57 to provide this instruction. The date will be a few weeks later than in the past, so that we can provide the opportunity to get more younger coaches involved. The pair will be coming to conduct coaches training on Saturday, February 20, 2016 at Dougherty High School.
Click HERE for a flyer about the clinic.
All managers - coaches - adults involved - parents - etc are encouraged to attend. There is no cost to District 57 participants. As this is an adult training session, we ask that there be No Children Please.
All CA57 leagues participate in this clinic and there is no cost to any CA57 member. Big Al has launched his on-line Big Al coaches module - watch out for this. For non CA57 attendees, or for CA57 leagues which would like to purchase additional materials for your leagues, please see this handout.
If you enjoyed the Big AL Coaches Clinic in the past , please provide feedback to your league president. This training would not exist without the support of the 12 leagues in District 57.
For more photos from the Big AL Clinic, please click here to visit our Flickr albums.
---
District 57 extends a big welcome back to Big Al (Al Price), returning to District 57 for his 25th year to conduct the D57 Manager's and Coache's Clinic. Al has been training managers and coaches for over 25 years nationwide.
Please note this clinic is for manages, coaches, and parents only. No players are allowed to attend.
Date: February 20, 2016
Location: Dougherty Valley High School,
10550 Albion Road
San Ramon (click for map)
Times: 8:00 - 12:00 for those coaching ages 5-8
12:30 - 4:30 for those coaching ages 9-13
All managers, coaches and parents who are part of District 57 may attend for free (no children/players please. See below for DVHS camp during this time period).
If you are outside the District 57 boundaries, the fee is $25/person, due by January 31.
If you are a Juniors level coach and are interested in Juniors level managers and coaching training, please contact Dave Wetmore at DA@CA57.og
Click here for a flyer about the clinic.
For more about Big Al - visit his website at www.bigallbaseball.com
For a sample of Big Al's instruction, visit his YouTube site
---


Monday, March 16
Joe Morgan's Swing Trainer
Put in the code - Dave - CA57 --- our Challenger Program will get a donation for each SwingTrainer purchased.


Saturday, November 20


Little League Score Keeping Presentation




This is a useful training tool for beginning scorekeepers. Go to the Handouts section or click here.



Tuesday, March 9
Little League Coaches Resource Center
To register, click on "Register here" enter code 147425 and complete registration information