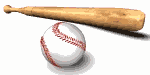 Tuesday, November 1
Special Events
2013 Little League Day at the Giants -
The San Francisco Giants are sponsoring Little League Days with the Giants on April 21st and May 12. Click here for more info.
2013 Little League Day at the A's -
The Oakland Athletics are sponsoring Little League Day with the A's on April 28th against the Orioles. Click here for more info
Big Al Managers and Coaches Clinic -
February 2, 2013 --- Big Al Managers & Coaches Clinic -- open to all D57 adults - managers, coaches, parents, grandparents......don't miss this opportunity!!! Click for more info
SB Classic IV
District 57 will once again be traveling to the Little League Western Regional Facility in San Bernardino and taking 8 teams to play at Al Houghton Stadium for its San Bernardino Classic. This will be the fourth year we have taken teams to experience playing at the home of the LL Western Regionals.
For mor information, including teams, schedule, and hotel information, Click here, or visit the "General Tournament Info" page.
Team Australia
After 4 years of visiting District 57, Team Australia will not be able to attend in 2013. We want to thank our friends from Australia for visiting us the past 4 years and for everyone locally who helped to make their visits so successful.
9th Annual Western Region Challenger Jamboree
May (Memorial Day Weekend) - 9th Annual Western Region Challenger Jamboree - hosted by CA57. For more information, visit the Challenger Jamboree website at ChallengerJamboree.CA57.org
AllStars
June - July, 2012 ---- International Allstars - Sections and Divisional Tournaments to be hosted at CA57. Following and during these Tournaments - many CA57 Leagues will be hosting "special" / summer games. Tournament Schedule page