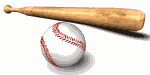 Monday, March 11


District 57 Selected for Challenger Exhibition at the Little League World Series




District 57 has been selected as one of two teams which will participate in the Challenger Exhibition at the 2013 Little League World Series. California District 57, along with Illinois District 13, will play at Volunteer Stadium on August 24, the final Saturday of the LLWS.

"It is a great honor to be selected to participate in the Challenger exhibition game at the 2013 Little League World Series," Mike Muranaka, Director of the California District 57 Challenger Division program, said. "This is truly one of the great events for all the leagues in our District and for the players, coaches and coordinators in our Challenger program.

The entire press release from Little League International can be read HERE.



Thursday, March 7


2013 Challenger Game Schedule


The game schedule for the 8 teams playing in the District 57 Challenger Division is located HERE.



District 57 Challenger Program




The Little League Challenger Program is a program for mentally and physically challenged youth, helping them to enjoy the full benefits of Little League participation in an athletic environment structured to their abilities. More information about the Challenger Program is located HERE.

District 57 has several Challenger teams throughout the district. Teams meet each Sunday afternoon at the Dublin Sports Grounds to play games from March through June. In addition, District 57 sponsors the Annual Western Regional Challenger Jamboree each Memorial Day weekend, with teams from around the Bay Area and the state attending.

If you are interested in participating in the Challenger Program and don't know which league you are part of or where to start, contact our District 57 Challenger Director, Mike Muranaka at muranakamy@hotmail.com





District 57 Challenger Charity Golf Tournament




The District 57 Little League Charity Golf Tournament which will be benefiting the Western Regional Challenger Jamboree. The tournament will be April 23, 2012 at the Bridges Golf Club in San Ramon. The cost is $95/player and includes post-round hors d'oeuvres, no host bar, awards ceremony, and range balls.

For more information, download the brochure HERE





Support the District 57 Challenger Program




Each year the leagues of District 57 sponsor the Challenger program. This includes both the local Challenger leagues as well as the annual Challenger Jamboree.

Please help support the D57 Challenger program by shopping with our sponsors who donate a portion of all proceeds back to District 57. You may access them by clicking here.



Wednesday, February 29


2012 D57 Western Region Challenger Jamboree




Our Western Region Challenger Jamboree has grown so LARGE that we now have a site dedicated solely to the event.

Please visit our new Challenger Jamboree home at

We look forward to seeing everyone over Memorial Day Weekend for one of the highlights of our spring.





WOULD YOU LIKE TO ORGANIZE YOUR OWN CHALLENGER JAMBOREE




We encourage all Districts in the Little League Western Region to consider organizing a Special Event "Jamboree".

For Challenger Division Teams and their Families, Dave Wetmore, District Administrator for California 57 and Lead Volunteers ave available for consultation and "Event Templates" to assist you in organizing a Speical Day.

For more information, contact:

General Questions:
Dave Wetmore, District Administrator, CA57
Email: dswetmore1@yahoo.com

Event Collateral and Registration Info:
Cheryl Boyd, Challenger Jamboree Lead Volunteer
Email: caboyd18@comcast.net

Teams & Registration Info:
Gina Hermann - Email: gina@5starnetworking.net

Sponsors and Fundraising Info:
Rick Cleveland - Email: rcleveland@h2c2associates.com


We WelcomeThe Opportunity To Assist YOU!!