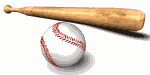 Tuesday, November 17
2016 Tournament Schedule - International AllStars
District 57 International AllStar brackets are posted in the "Tournament Brackets & Results" section.
2016 Tournaments - (tourneys listed in the order of calendar dates - additional tourneys will be added as hosts submit) -
Regular Season or Tournament Winners -
Senior Premiere -
Big League -
Intermediate Gold -
Intermediate House -
Jr 80 House Regular Season -
Jr 80 Gold Season -
Jr 80 TOC -
Jr 80 Gold TOC -
Dates per LLB Tournament Calendar & Locator - All dates are TENTATIVE and Announcement Dates are 14 days prior to the start of each division.
Tentative Announcement Dates - 2016 - 9-10; 10-11 and 11-12 -- 6/11; 50-70's - 6/04; Juniors - 6/11; Seniors - 6/11
Note:
Alll dates are subject to change and each division might have a different start/end date.
The below dates are per the 2015 LLB tournament calendar and are subject to change

Most CA57 games begin on Saturdays.
Talent wins games, but teamwork and intelligence wins championships.
-Michael Jordan
District 57 International Allstars (DATES are VERY TENTATIVE) - Tourney Draw at the May Presidents Meeting
9/10's - Host is
10/11's - Host is
11/12's - Host is
Intermediate - Host is
Juniors - Host is
Seniors - Host is
Nor Cal - Section 3 International Allstars
Sections involve D57, D14, D45, and D52
9/10's - Hosted by CA52
10/11's - Hosted by CA57
11/12's - Hosted by CA52 (Palo Alto)
Intermediate - Hosted by CA45 (Castro Valley)
Juniors - Hosted by CA14 (Niles Centerville)
Seniors - Hosted by CA57
Big League - Hosted by CA45 (Union City)


Nor Cal - Division II International Allstars
7 teams - winners of Section 1, 2, 3, 4, 5, 6 & 7
(D57 is in Section 3)
Winners advances to Western Regionals
9/10's & 10/11's end at Division Play
FOR BRACKETS AND SITE INFORMATION ON DIVISIONALS - GO TO OUR LINKS PAGE - CLICK ON THE WESTERN REGION SITE - CLICK ON THE HOSTING DISTRICT SHOWN BELOW
9/10's - Hosted by Section 1
10/11's - Hosted by Section 2
11/12's - Hosted by Section 7
Intermediate - Hosted by Section 3 - CA57
Juniors - Hosted by Section 4
Seniors - Hosted by Section 5
Big League - Hosted by Section 6
Western Regional International Tournaments
12 teams from the 11 Western States
(CA has a NorCal and SoCal State Championships)
Follow all levels of baseball and softball brackets on the Little League Tournament site - http://www.littleleague.org/worldseries
Intermediate - Nogalez, AZ
Juniors - Vancouver, WA
Seniors

- TBD

Big League - Bremerton, WA
World Series International Tournaments - follow all games on ESPN
11/12's - Williamsport, PA - August 18 to 28
Intermediate - Livermore, CA - July 31 to August 6
Juniors - Taylor, Michigan - August 14 to August 21
Seniors - Bangor, Maine - July 31 to August 6
Big League - Easley, South Carolina - July 26 to August 2
San Bernardino Classic VI - April 10 to 12, 2015
PLEASANTON FOOTHILL LL - SB CLASSIC VI - TOURNAMENT WINNER
CANYON CREEK LL - SB CLASSIC VI - SKILLS CHALLENGE CHAMPION
Each year, 10 teams from District 57 travel to Southern California to play a three day tournament at the Little League Western Regional Complex in San Bernardino. The LLWRC is the site where the Western Regional Baseball and Softball Tournaments are held each July/August, where the teams that win each respective tournament represent the West at the Little League Baseball & Softball World Series.
The 2015 ten teams from the following District 57 Leagues: Canyon Creek, Danville, Dublin, Livermore American, Livermore National, Pleasanton Foothill, Pleasanton National, San Ramon, San Ramon Valley, and Tassajara Valley.
In 2014 Tassajara Valley LL won the SB Classic V. For a detailed writeup of TVLL's path to the championship, check out the following link: http://danville.patch.com/groups/opinion/p/tvll-wins-2014-district-57-san-bernardino-classic

2015 Teams and Bracket -
Red Division - Livermore American - Tassajara Valley - Canyon Creek - Pleasanton Foothill
Blue Division - Livermore National - Pleasanton National - Danville
White Division - San Ramon Valley - Dublin - San Ramon
Tentative Schedule. Note that game assignments and times may change.
Home team determined by coin flip before the start of the game.
Friday Games (April 10)




12:00 PM

LALL

vs

TVLL



1:35 PM
SRLL

vs

SRV
3:10 PM

LNLL

vs

DANV

4:45 PM
CCLL
vs

PFLL

6:50 PM

PNLL

vs

DUB

8:25 PM
DANV

vs

SRV

Saturday Games (April 11)

7:45 AM

PNLLL
vs

LNLL

9:20 AM

TVLL

vs

CCLL

10:55 AM

DUB
vs

SRLL

12:30 PM
LALL
vs

PFLL

2:05 PM

DANV
vs

PNLL

3:40 PM

SRV

vs

DUB

5:15 PM

PFLL

vs

TVLL

6:50 PM

LALL

vs

CCLL

8:25 PM

LNLL

vs

SRLL

Sunday Games/Events (April 12)
8:30 AM

Consolation Game

10:15 AM

Closing Ceremonies

10:30 AM

Championship Game

Have fun - a great experience at the home of the Western Region HQ's & LL Regional tourney.
Lodging:
Players and coaches will be housed at the Western Regional Complex for the duration of the tournament.
Parents and families must provide their own housing. The Host Hotel is the Hotel San Bernardino (formerly the Hilton). A special rate of $89/night is availalbe for families from April 8 - April 15. To receive the special rate, call the hotel at 888-625-8957. Mention California District 57 Rate.
Thursday, May 17
Postseason Tournament Rules
Post Season Tournament Rules
District 57 Tournament of Champions (TOC) and AllStar Tournaments are governed by a different set of rules than the regular season. These rules are located in the back of your green book. A summary of the differences are located in the handout located HERE.
Summer Tournaments hosted by leagues are governed by the District 57 Summer Season Tournament Rules.
Thursday, October 8
2016 Summer Tournaments and Special Games
Summer Tournaments - aka - Application for Special Games
ALL Summer Tournaments are governed by the District 57 Summer Season Tournament Rules.
The "Special Games" are hosted to supplement the many fine programs provided by CA District 57 Little Leagues. It is the intent to have all 12 leagues from CA57 fill these tournaments with "A" and "B" level teams. These are a great way to have fun in the summer prior to "fall ball".
The "HOST" League has the option of the age format used - per the approved Little League "Application for Special Games".
Tournament age is the age that the player was during the 2016 season.
=============================================================================
FALL BALL PROGRAM - please see your league for the 2015 "fall ball" program. you must sign up within your own league boundaries. There will be a program for "A" (academy) and "B" (recreational) players. This Training & Development program is exclusive to CA57 leagues. Play will begin early September and end in late October. Sign up now.
==============================================================================
2016 Summer Tournaments will be 100% exclusive to CA57 leagues and teams.
9 Year Old Tournaments
(9's exclusive - no 8 year olds are allowed - no exceptions)
June 25 - July 1 -

Hosted by - "B" Teams Only
July 2 to July 8 - Hosted by - "A" and "B" Teams

July 9 to July 15 -

Hosted by - "A" and "B" Teams
July 16 to July 22 - Hosted by - "A" and "B" Teams
July 23 to July 29 - Hosted by - "A" and "B" Teams


10 Year Old Tournaments
(at the discretion of the host - 9/10's allowed)
June 25 to July 1 -

Hosted by - "B" Teams Only
July 2 to July 8 - Hosted by - "A" and "B" Teams
July 9 to July 15 - Hosted by - "A" and "B" Teams
July 16 to July 22 - Hosted by - "A" and "B" Teams
July 23 to July 29 - Hosted by - "A" and "B" Teams
11 Year Old Tournaments
(at the discretion of the host 10/11's allowed)
June 25 to July 1 -

Hosted by - "B" Teams Only
July 2 to July 8 - Hosted by - "A" and "B" Teams
July 9 to July 15 - Hosted by - "A" and "B" Teams
July 16 to July 22 - Hosted by - "A" and "B" Teams
July 23 to July 29 - Hosted by - "A" and "B" Teams
12 Year Old Tournaments
(at the discretion of the host 11/12's allowed)
June 25 to July 1 -

Hosted by - "B" Teams Only
July 2 to July 8 - Hosted by - "A" and "B" Teams
July 9 to July 15 -- Hosted by - "A" and "B" Teams
July 16 to July 22 - Hosted by - "A" and "B" Teams
July 23 to July 29 - Hosted by - "A" and "B" Teams
Upper Division Tourneys - Intermediate - Juniors - Seniors



June 25 to July 1 -

July 2 to July 8 -
July 9 to July 15 -
July 16 to July 22 -
July 23 to July 29