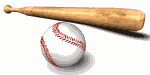 Tuesday, November 15
Umpire Manuals and Resources
The SCOTT Umpire Manual
The "Scott" (named for the developer, Scott Nelson, Danville Little League), is a complete training tool for Little League umpire mechanics.
Click HERE to download this great resource for both youth and adult umpires.
Useful Umpire Websites
A list of useful website, for both information, scheduling, and equipment, is located HERE.
Wednesday, October 5
Training sessions are in the process of being scheduled - and - should be published by October.
The Western Regional Headquarters has announced the schedule for umpire training.
Please take special note of the following dates:
Rules

Session 1 - January 11 - 12, 2014
Session 2 - January 25 - 26, 2014

Adult Umpire School

Session 1 - February 8 - 14, 2014
The above clinics fill up fast, so sign up ASAP if you wish to attend.
You can get more clinic info and register online at www.eteamz.com/llbwest.

Wednesday, January 23


District 57 Umpires Selected for Little League Western Regional Tournaments




CONGRATULATIONS!

Three dedicated, Volunteer, District 57 umpires who have been selected for Western Region Tournaments
PERRY TUCKER, Dublin, to Big League Baseball, Bremerton, WA.
PAUL HANELY, Granada, to Junior League Baseball, Vancourver, WA.
MIKE RAGAN, Danville, to Big League Softball, Palmdale, CA.
We are very Proud of your accomplishments, and, wish you all The Best !!



Tuesday, November 16


2014 Season Rule Changes


Will be available some time late November to mid December, 2013.