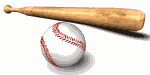 Saturday, December 20
Dana Takiguchi
Congratulations to DANA TAKIGUCHI - he has been selected to umpire the Little League Softball World Series, in Portland, Oregon, this August, 2015 !
Tuesday, November 16
2014 Season Rule Changes
Click on the Link.
Tuesday, November 15
Umpire Manuals and Resources
The SCOTT Umpire Manual
The "Scott" (named for the developer, Scott Nelson, Danville Little League), is a complete training tool for Little League umpire mechanics.
Click HERE to download this great resource for both youth and adult umpires.
Useful Umpire Websites
A list of useful website, for both information, scheduling, and equipment, is located HERE.