Buckingham Little League: Welcome
Dick's Sporting Goods Official Sponsor of Buckingham Little League
Welcome to Buckingham Little League
***Established in 1961***
Over 50 years of quality baseball BLL is a chartered affiliate of Little League Baseball, Inc. Located in Florida's District 9 of the Little League Southern Region. Buckingham was formerly known as Tice/East Fort Myers Little League, until 1996 when they relocated and re-chartered as Buckingham Little League.
Tuesday, August 5
Fall Baseball Registration is Open!!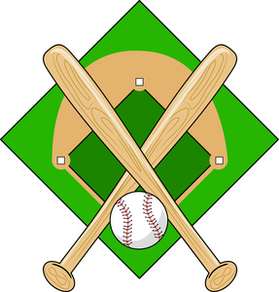 Click to register for Fall Baseball
In person sign ups August 19th 6pm-8pm
Fall baseball is instructional!! We will be structuring the fall for more practice and a few less games for most divisions. You will be notified August 21st for the day you need to come for evaluations.Tee Ball and Machine Pitch do not have evaluations, you will be placed on teams and the coach will notify you by August 30th. Fall ball evaluations will be August 24th through August 27th and practices start the week of August 31st. Opening day jamboree will be September 26th and closing jamboree is Nov 21st. Cost is $75 per player, this includes shirt and cap. Practices and games could be Monday thru Thursday and Saturday (depends on enrollment).
Fall League Age-The fall ball season is actually your players league age for next spring. For example, your player was league age 8 and in the Modified Division. This fall that player will be league age 9 and eligible for the Minors Division evaluation, even though that player may not be age 9 yet.
Placement- Division placement is not guaranteed by age alone. The players will be evaluated by coaches and placed in the division that best suits their abilities in order for instruction and growth of skills. Evaluations are only for players 8 and above. Players 7 years of age that would like to be evaluated for the Modified Division need to note that during sign ups. Player evaluation is based on first to sign up is the first player to be evaluated.
Monday, March 2
T3 Communications - Official BLL Website Sponsor
Business Technology Solutions with a Local Touch Based in downtown Fort Myers, T3 is Southwest Florida's local connection for quality communications services and solutions. Locally owned and operated, T3 has been serving local businesses since 2002. T3 maintains a 99% customer satisfaction rating and is committed to providing personalized service tailored to each client's specific needs. Contact us today to learn more about how we can help your business communicate.
Sunday, December 8
Little League Intl Announces Boundary Rule Changes for Schools
Little League Intl announces a change to the current boundary line rule: Effective for the 2014 spring season players that attend a school within the boundary of a local little league are now permitted to participate in that league. Players must provide proof of school attendance (report card with the address) to register.
Buckingham Little League has several schools within it's boundary that will now allow many players to participate within our league that currently reside outside of our boundary lines.
Our boundary lines consist of the following areas
Residences or Schools: East of Interstate 75, North of Daniels Pkwy, West of Gunnery Road and South of Palm Beach Blvd up to Rt 31.
Areas West of Rt 31 and East of Interstate 75 up to Charlotte County line. (slight deviations are made around the Buckingham/Cemetary Road area. Please email us at buckinghamlittleleague@gmail.com for exact address verification.
Saturday, June 14
Like us on Facebook