Buckeye Bucks Football: Welcome
You Are In Buck Country
Welcome to the internet home of the Buckeye High School Varsity Football team of Medina, Ohio, who completed their 63rd Season during 2015. They ran the table posting a 10-0 record. The last time that happened was in the 2005 season and is only the second time in Bucks history. They made their 7th appearance in the OHSAA Playoffs, but again bowed out in the first round losing to the West Geauga Wolverines 35-28 in a Triple Over Time thriller! As of the end of the 2015 season they have scored 2,439 points against the PAC12 opponents, while giving up 1,137 in 77 Games owning a 60-17-0 conference record.
The 2015 season was the 3rd straight winning season for 3rd year Head Coach Mark Pinzone who came to the Bucks prior to the 2013 season. They also clinched their 3rd straight PAC12 Stars Division Crown, their 7th overall. In addition the Bucks 3rd straight year of qualifying for the playoffs. Buckeye previously qualified for the OHSAA State Playoffs in 2002, 2003, 2005, 2009, 2013 and 2014.
Coach Mark Pinzone and the Bucks coaching staff have gotten not only the high school players buying into the system the three years he has been here, but the junior high and youth players as well. They are excited about Buckeye Football at all levels!!
Go Bucks! Buckeye Pride!!
Medina County Champions
1953

Inland Conference Champions

1960, 1961, 1963, 1965,

1979, 1983, 1984, 1987

Mohican Area Conference Champions
2002
Patriot Athletic Conference Champions
(Stars Division)

2005, 2007, 2008, 2009

2013, 2014, 2015, 2016

Division III State Playoff Qualifier

2002, 2003, 2005, 2009

2013, 2014, 2015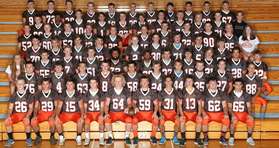 2016 Buckeye Bucks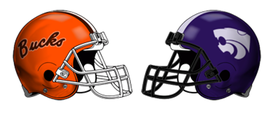 Week 8 - Bucks 28 - Keystone 0
PAC12 Game Results For Week 9
The Game Results for Friday, October 21, 2016 in the PAC12.
Keystone Wildcats 0 @ Buckeye 28
Firelands Falcons 15 @ Black River 37
Brookside Cardinals 12 @ Wellington Dukes 48
Brooklyn Hurricanes 0 @ Oberlin Phoenix 46
Lutheran West Longhorns 0 @ Clearview Clippers 25
Fairview Warriors 15 @ Columbia Raiders 40
Game Results for Friday, October 21, 2016 For Bucks 2016 Non-Conference Opponents:
Revere Minutemen 21 @ Tallmadage Blue Devils 15
Rocky River Pirates 7 @ Elyria Catholic Panthers 24
Cloverleaf Colts 6 @ Field Falcons 13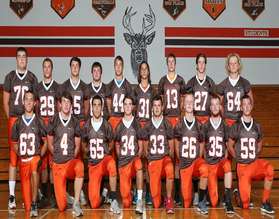 2016 Bucks Seniors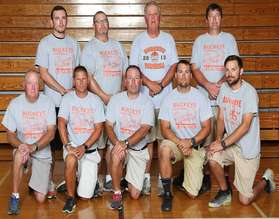 2016 Buckeye Bucks Coaching Staff
Buckeye Touchdown Booster Club
The Buckeye Touchdown Booster Club supports our Varsity, JV and Freshmen Football Teams. Please visit their site and considered joining and getting involved in supporting Buckeye Football!
Buckeye High School Touchdown Club is a non-profit school organization that endeavors to financially support the Buckeye High School Varsity, Junior Varsity, & Freshmen football teams. Our mission is to provide the players & the coaches with the equipment that they need during the season, opportunities for team bonding events, & inclusion of the families in a mutual goal: the best possible path to a successful season!
HS Football Stats, Standings & Rankings
Here is the link to Joe Eitel's High School site. He ranks all the teams in their respective divisions. The Bucks are in Division III Region 9 for the 2016 Season. Click on the highlighted text to go to that page. He does a weekly update every Friday night or early Saturday morning. Not enough football on Fridays? Try MaxPreps or J.J. Huddle for high school football and all other sports.