Brunswick Soccer Association: Junior Kickers (Ages 6-8) Brunswick Soccer Academy
Wednesday, September 10
2014 Junior Kickers Fall Session (ages 6-8)
Dear Parents,
I hope you and your children enjoyed the first day of Junior Kickers this past Saturday! I'm hoping that the weather for Saturday will be a little more enjoyable than the wetness we encountered last week.
I wanted to let you know that we will always play rain or shine provided the fields are open and there is no lightning in the area. To provide you with an instantaneous update of cancellations, I have created a texting group using a program that I use for the high school soccer team as well as the classes that I teach at BHS. Everyone can join if you choose, so you will receive a text alert on your cell phone in case we need to cancel for a day due to weather or field conditions. These texts are alerts only. You will not be able to reply and no one will be able to see anyone else's phone numbers in the group. Again, it is purely on voluntary, you do not have to join the text group, but it is the fastest way to receive up to the minute notices on the training status if weather is an issue.
If you would like to join, just text
@JuniorKickers
to
23559
. Please note there is no space in @JuniorKickers.
When you join, the system may ask you to create a member ID. This can be anything you wish. You will only be asked to do this once and No password is needed.
We will also continue to post cancellation notices on the BSA website (
http://www.brunswickohiosoccer.com/
) as previously noted on the Junior Kicker flyer and registration forms.
Please make sure you check your schedules so you know what field your child will play on each week. Due to a scheduling conflict that we were not made aware of until last Saturday morning, we were forced to move to the south side of Diana field #1. We will be on that same field location as last week (Hopkins – Diana Field 1 on the far end of the filed nearest the trees), and will continue to be at that same location for all of the following weeks.
I have attached the schedule again to this email in case anyone needs to look it over to see what color jersey your child should wear this Saturday.

If you have any questions, please let me know. Thanks and have a wonderful day!!
Joe Neff
Brunswick High School
Mathematics Teacher
Boys Soccer Senior Assistant Varsity Coach
Tuesday, September 16
2014 Fall Junior Kickers Schedule
Please download the handout for your child's schedule.
Handout:
2014 Junior Kickers Fall Schedule
Wednesday, September 17
Smoking Policy for Brunswick City Schools
Board Policy, NO SMOKING WILL BE PERMITTED IN THE SCHOOL BUILDINGS OR SCHOOL GROUNDS."
7434 - USE OF TOBACCO ON SCHOOL PREMISES
The Board of Education is committed to providing students, staff, and visitors with a tobacco and smoke-free environment. The negative health effects of tobacco use for both users and nonusers, particularly in connection with second hand smoke, are well established. Further, providing a non-smoking and tobacco-free environment is consistent with the responsibilities of teachers and staff to be positive role models for our students.
For purposes of this policy, "use of tobacco" means to chew or maintain any substance containing tobacco, including smokeless tobacco, in the mouth to derive the effects of tobacco, as well as all uses of tobacco, including cigars, cigarettes, pipe tobacco, chewing tobacco, snuff, any other matter or substances that contain tobacco, in addition to papers used to roll cigarettes and/or the smoking of electronic, "vapor," or other substitute forms of cigarettes, clove cigarettes and any other lighted smoking devices for burning tobacco or any other substance.
In order to protect students and staff who choose not to use tobacco from an environment noxious to them, and because the Board does not condone smoking and/or the use of tobacco, the
Board prohibits the use of tobacco or tobacco substitute products within any enclosed facility owned or leased or contracted for by the Board, and in the areas directly or indirectly under the control of the Board immediately adjacent to locations of ingress or egress to such facilities. This prohibition extends to any Board-owned and/or operated vehicles used to transport students and to all other Board-owned and/or operated vehicles. Such prohibition also applies to school grounds and any school-related event.
The Superintendent shall require the posting of signs as required by R.C. 3794.06 and as specified by the Ohio Department of Health.
R.C. 2923.12, 3313.20, 3313.47, 3313.751, 3794 et seq.
20 U.S.C. 6081 et seq., 20 U.S.C. 7182
U.S.D.O.E. Memorandum, 1995
A.C. 3701-52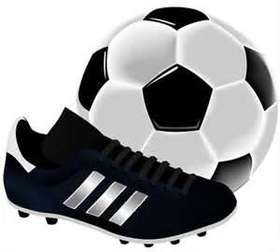 Thursday, July 10
2014 Junior Kickers Fall Registration Form
Please download the attached handout (document) to register your child into our Fall soccer program, boys and girls, ages 6-8.
Handout:
2014 Junior Kickers Fall Registration Form
Thursday, July 10
Junior Kickers Fall Soccer Program - Flyer
Download the handout for the Junior Kickers' (ages 6-8) Flyer.
Handout:
2014 Junior Kickers Fall Flyer