Brunswick Soccer Association: 2014 Travel Tryouts
Sunday, January 26
2014 Travel Soccer Tryouts (May 2014) - exact dates not yet determined
Brunswick Soccer Association 2014 Tryouts

Brunswick Soccer Association is a non-profit travel soccer association dedicated to developing players ages 7 through 14.  Travel Soccer is for all players that love the game and have a desire to improve their skills.

What is Travel Soccer:

Travel Soccer is simply a higher level of soccer where you play teams from surrounding communities.  Practices are 2 times per week with games generally on Sunday.  Half of the games are played in Brunswick while half are played in the surrounding communities.

Where:

TBD

Soccer Fields located TBA

 

Time:

Registration will begin at 5:15pm with evaluations beginning promptly at 6:00pm and ending at 8:00pm

 

When and Age Groups:

 

| | | |
| --- | --- | --- |
| Date | Age Group | Birthday falls within this Range |
| | | |
| | | |
|   |   |   |
| | | |
| | | |
|   |   |   |
|     | | |
|    | | |
|     | | |

Forms:

You will need to fill out the following forms and bring them to your Evaluation.  These forms must be completed prior to Evaluations. 

·

  

2014/2015 Parent's Agreement Form

·

  

AASL Player Registration Form 2014-2015 (Boys & Girls)

·

  

BSA Registration Form

 
·

  

BSA Medical Release Form

·

  

Copy of Official Birth Certificate (New Players Only)

 

These forms are available on our website at http://www.eteamz.com/Brunswicksoccerasc/handouts/index.cfm?cat=166209

What to Bring: 

Please have your children bring a soccer ball, shin guards, and plenty of water

Email your child's photo to juliusf70@msn.com

 

Placement:

 

U8 though U10 the goal is to teach kids advanced soccer and further their enjoyment of the game; therefore all kid's in these age groups will be placed in the program regardless of skill level.

U11 and higher there are no guarantees of placement; however BSA will make every effort to place as many players as possible on teams.

 For additional information, please visit our web site at http://www.brunswickohiosoccer.com or call me.  I look forward to seeing you at our spring evaluations.

Tim Shearer

Brunswick Soccer Association

Director of Coaching

440-725-7313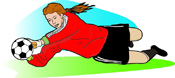 Handout:
Tryout Information
Tuesday, May 28
Registration forms for tryouts
Please check back once we get closer to our tryout dates which will be in May, 2014.
Wednesday, May 8
Uniforms for next season information (2013/2014)
Travel Soccer Uniforms - 2013 Fall & 2014 Spring Seasons
Each year we struggle to get uniforms in on time.

A large part of this is due to the lead time associated with getting uniforms and the bulk of all surrounding communities ordering at once.

This year to help overcome this we are ordering earlier this year and we've invited our uniform vendor, Frontline Soccer Shop, to our tryouts to help you determine sizes.

If you are a new or returning player that needs a new uniform please take the time to visit with them during Tryout Registration.

This will be the only time we will be hosting uniform fittings this year so don't miss out!
What will happen:
Frontline will be on hand with uniforms you can use to determine the size you need. You will leave with a card with your uniform sizes. If you are placed on a team you will be notified by BSA and given a web site to visit where you can place your order.
Where: Brunswick High School Soccer Fields located behind the soccer/football stadium
Time: 5:15pm to 6:00pm
When:
Tuesday, May 28, 2013
Thrusday, May 30, 2013
Monday, June 3, 2013
Micah Wolf
Brunswick Soccer Association
Equipment Manager
Saturday, February 18
Tryouts Article
A good read!