Brunswick Soccer Association: Travel Teams - 2014 Fall Games & Coaches/Trainers
Sunday, October 26
2014 Fall Travel season current records and standings
2014 Fall Travel
As of 10/26/14
Record
.
Current
Gender
Age
Division
Head Coach
W
L
T
Standings
B
U8
B
Demonte
6
2
0
N/A
B
U9
C
Allen
3
5
0
4th
B
U10
A
Valore
1
6
1
5th
B
U10
C
Eidenmiller
4
4
0
5th
B
U10
F
Butler
6
1
1
2nd
B
U11
A
Dotson, B
3
4
1
4th
B
U11
C
Slmoski
0
8
0
6th
B
U12
C
Meidenbauer
6
2
0
2nd
B
U14
A
Dotson, B
2
3
3
3rd
B
U14
D
Drum
5
3
0
3rd
G
U8
B
Demonte
4
1
3
N/A
G
U9
B
Shearer
7
0
1
1st
G
U9
D
Bohrer
3
4
1
6th
G
U10
A
Mihacevich, N
2
5
1
5th
G
U10
C
Emery
5
1
2
2nd
G
U11
A
Mihacevich, D
6
2
0
2nd
G
U11
C
Groseclose
3
5
0
4th
G
U12
G/A
Ward
4
3
1
4th
G
U13
A
Ward
8
0
0
1st
G
U13
B
Dotson, A
4
4
0
4th
G
U14
A
Koeth
4
4
0
2nd
Wednesday, September 17
Smoking Policy for Brunswick City Schools
Board Policy, NO SMOKING WILL BE PERMITTED IN THE SCHOOL BUILDINGS OR SCHOOL GROUNDS."
7434 - USE OF TOBACCO ON SCHOOL PREMISES
The Board of Education is committed to providing students, staff, and visitors with a tobacco and smoke-free environment. The negative health effects of tobacco use for both users and nonusers, particularly in connection with second hand smoke, are well established. Further, providing a non-smoking and tobacco-free environment is consistent with the responsibilities of teachers and staff to be positive role models for our students.
For purposes of this policy, "use of tobacco" means to chew or maintain any substance containing tobacco, including smokeless tobacco, in the mouth to derive the effects of tobacco, as well as all uses of tobacco, including cigars, cigarettes, pipe tobacco, chewing tobacco, snuff, any other matter or substances that contain tobacco, in addition to papers used to roll cigarettes and/or the smoking of electronic, "vapor," or other substitute forms of cigarettes, clove cigarettes and any other lighted smoking devices for burning tobacco or any other substance.
In order to protect students and staff who choose not to use tobacco from an environment noxious to them, and because the Board does not condone smoking and/or the use of tobacco, the
Board prohibits the use of tobacco or tobacco substitute products within any enclosed facility owned or leased or contracted for by the Board, and in the areas directly or indirectly under the control of the Board immediately adjacent to locations of ingress or egress to such facilities. This prohibition extends to any Board-owned and/or operated vehicles used to transport students and to all other Board-owned and/or operated vehicles. Such prohibition also applies to school grounds and any school-related event.
The Superintendent shall require the posting of signs as required by R.C. 3794.06 and as specified by the Ohio Department of Health.
R.C. 2923.12, 3313.20, 3313.47, 3313.751, 3794 et seq.
20 U.S.C. 6081 et seq., 20 U.S.C. 7182
U.S.D.O.E. Memorandum, 1995
A.C. 3701-52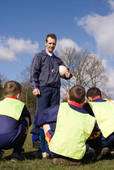 Monday, June 30
2014 Travel Fall Teams and Coaches
Boys
Coach
Asst Coach
Asst Coach
New
U8
Royal
Pete Demonte
Nick Demonte
New
U9
Royal
Dan Allen
Retg
U10
Royal
Brian Valore
Scott Nemcek
Retg
U10
White
Dave Eidenmiller
Paul Vasko
Matt Horner
New
U10
Gold
Todd Butler
Retg
U11
Royal
Ben Dotson
Matt Horner
Retg
U11
White
Krysztof Slomski
Chris Novak
Dan Hoffman
Retg
U12
Royal
Adam Meidenbauer
Brian Antonius
Retg
U14
Royal
Ben Dotson
Julius Bohrer
Pat Parete
New
U14
White
Rob Drum
Joe Neff
Girls
Coach
Asst Coach
Asst Coach
New
U8
Royal
Pete Demonte
Retg
U9
Royal
Tim Shearer
Dan Allen
New
U9
White
Julius Bohrer
Retg
U10
Royal
Nick Mihacevich
Ben Kenrick
New
U10
White
Tom Emery
Retg
U11
Royal
Dan Mihacevich
Retg
U11
White
Stephanie Groseclose
Retg
U12
Royal
Scott Ward
Retg
U13
Royal
Scott Ward
Retg
U13
White
Abbey Dotson
Retg
U14
Royal
Jeff Koeth
Dennis Koeth
Monday, June 16
AASL Website - 2014 Fall Travel Season
Use this link to check on your teams' schedule and field locations. Once on the AASL website, click on Results, then Current, then Community, then Brunswick, then locate your team.
Friday, April 12
Offsides Explained - Please take a look
Great offsides explaination. Here is the link. Please watch this with your players.
Shortcut to:
http://www.dynamic-thought.com/OffsideClicketteLo.html
Thursday, March 29
Severe Weather - Article
Please read this article. It points out why you should suspend a game (or
practice) whenever you see severe weather anywhere near you. Note the last
paragraph where "officials" said it was "clear" yet they saw the severe weather
a couple of miles away. ALWAYS ERR ON THE SIDE OF SAFETY!
Lighting strike leaves four injured at Indiana softball field
A lightning strike at a softball practice has left the town of Seymour, Ind.,
reeling after four girls on the Seymour (Ind.) High team were taken to the
hospital when a bolt of lightning struck one girl directly and injured three
others.
As local CBS affiliate WISH-TV in Indiana and the Seymour Tribune reported, the
Seymour team was preparing for practice when they noticed a storm a couple miles
off in the distance. With the severe weather not posing a threat to the
practice, the team continued warming up.
But just moments before they were about to take the field, a bolt of lighting
came out of nowhere and struck Seymour freshman Emily Bobb; three others --
Kristin George, a sophomore, Kelsey Nolting, a junior, and Carlee Westfall, a
senior -- were also injured during the strike, but all three were reportedly
nowhere near Bobb at the time.
"Only Emily was struck by lightning, and the other three girls were taken to the
hospital after it was determined they were complaining of headaches or similar
issues," Seymour Community Schools Superintendent Teran Armstrong told the
Seymour Tribune. "They were not struck by lightning and were really nowhere near
Emily."
Bobb was rushed to Riley Hospital for Children at IU Health in critical
condition, while the three others players were taken to Shenck Medical Center in
Seymour with non-life-threatening injuries. They were later released on Thursday
evening. Riley Hospital confirmed with the Seymour Tribune that Bobb was in
critical but stable condition on Thursday night.
While some might question what the team was even doing on the field in the first
place, officials were quick to point out that the skies were clear prior to the
accident. It would appear this really was a freak lightning strike. You just
hope the freshman player in critical condition pulls through and is able to get
back on the field in the future.
Sunday, August 12
Goal Safety
Handout:
2012 Goal Safety
Tuesday, July 27
Player Code of Conduct
Handout:
Code of Conduct
Wednesday, September 24
Coaches Invitation
Handout:
Coaching Invitation
Wednesday, September 24
Coaching Application
Handout:
Coaching Application