Boca Bobcat Ice Hockey: Sponsor Our Team
Would you Like to Sponsor the Boca Bobcat Ice Hockey Team?
Bobcat Ice Hockey
Boca Raton Community High School,
1501 NW 14th Court Boca Raton, FL 33486
To Whom It May Concern,
I am the Head Coach of The Boca Bobcat Ice Hockey Club that was started by our students 12 years ago. Our Club provides the opportunity for Student to play the great game of Ice Hockey in the Florida Scholastic Hockey League (FSHL). Our School is Boca Raton Community High School, an A rated school, with its renowned STEM (Science, Technology, Engineering and Math) program in which several of our players are enrolled.
The Boca Bobcats Ice Hockey students are very proud of their achievements. The hard work, dedication and volunteering of many people within the organization make us a fantastic Club to be involved with. Our goal is to strive for our student's success through good sportsmanship and volunteering, while instilling a sense of respect for themselves, other players and the community. Some of the players from our Team have gone on to play at a much higher level and some of our players are among the best at our Sport in South Florida. As a Club we try to ensure that every student who wants to play is able to play this great, exciting game. This has become increasingly difficult with the rising cost of Ice Time and League Membership, uniforms and equipment. Since we are a Club sport, our players and parents must cover the entire cost of their participation with the Ice Hockey Team. We do not receive any financial support from the high school, the FSHL or the Palm Beach County School District.
We are actively searching for new sponsorship for the upcoming season that begins next month. If it is possible, we would very much welcome the opportunity to speak with you about this. What a great opportunity to help continue a great tradition that helps students have fun, stay fit, compete and play the game they love.
I can provide you with further details and a full break down of the likely costs and would welcome the opportunity to speak with you further about this at your convenience. I have included my contact information.
Thank you for your time and consideration.
Best Regards,
Roger McNamara
Head Coach Boca Bobcat Ice Hockey
561-379-3151
Rogmajk@aol.com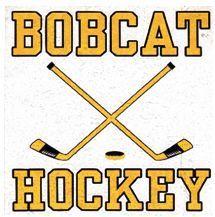 2011- 2012