Batting 1000 Seminoles: HIggins: Sponsors

Texas Roadhouse
2571 Hempstead Turnpike, Suite 100 East
East Meadow, New York
11544


Hand-cut steaks, award winning ribs, fresh-baked bread and made from scratch side items are the standard at Texas Roadhouse. All of our food is created from scratch with only the highest quality-freshest ingredients. We combine large portions and great value to give you Legendary Food at a reasonable price.
Phone: 516-520-7427

Vero Panini and Wine Bar
1483 2nd Avenue
New York, New York
10075


Wine Bar, martini specials, casual Italian fare serving brunch and dinner

Cara@veronyc.com
Phone: 212.452.3354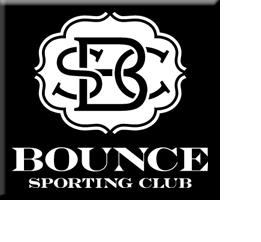 Bounce Sporting Club
55 West 21st St
1403 2nd Avenue
New York City, New York
10021


A unique venue in New York City combining the social atmosphere of an upscale lounge and fine dining, with a full service sports bar.
Phone: 212.675.8007

Dunkin Donuts
Dunkin Donuts local franchiser. Joe and Judi Dazzo:
Locations:
2080 Hempstead Tpke, East Meadow
2295 Hempstead Tpke, East Meadow
329 Merrick Avenue, East Meadow
420 Newbridge Road, Hicksville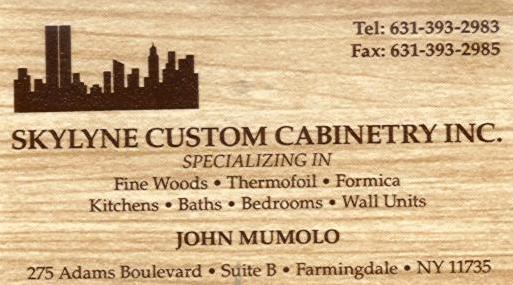 Skyline Custom Cabinetry
275 Adams Boulevard
Suite B
Farmingdale, New York
11735


SPECIALIZING IN CUSTOM CABINETRY:
BATH KITCHEN LIBRARIES BUILT-INS BEDROOMS OFFERING:
WOOD, THERMOFOIL AND LAMINATES STAINED OR PAINTED FINISHES
IN BUSINESS SINCE 1994

Phone: 631.393.2938
Fax: 631.393.2985

Healthplex/Valerie Vignola/Chief Financial Officer
Healthplex Inc.
333 Earle Ovington Blvd. Suite 300
Uniondale, New York
11553-3608


It is the mission of Healthplec to provide the highest level of dental care to our members and
comprehensive administrative services to our groups.
Comprehensive care, affordable price!
vvignola@Healthplex.com
Phone: (516) 542-2264
Fax: (516) 228-1735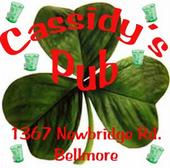 Cassidy's Pub
1367 Newbridge Road
Bellmore, New York
11710



Phone: 516-679-5456

Denise R. Langweber, L.L.P.
Denise R. Langweber, L.L.P.
3332 Sunrise Highway
Wantagh, New York
11793


Denise R. Langweber, LLP., has been providing its clients with the highest degree of personal service and attention to detail for more than twenty five years. Located in Wantagh, New York, the firm offers representation with a unique personal touch.

Our attorneys and paralegals are committed to providing innovative and satisfying solutions in achieving our clients' objectives in our many areas of practice.
Phone: 516-765-2800

Jaisan Recovery Corp
530 Fifth Avenue, 20th Floor
New York10036


Jaisan Recovery Corporation is the primary company in New York, and one of the largest in the country, specializing in uniting heirs to unclaimed financial assets. Jaisan works with financial institutions, including banks, insurance companies and brokerage houses, as well as with courts, attorneys and individuals, to locate assets which are considered unclaimed. We have a worldwide network of correspondents as well as a staff of experienced researchers and professional genealogists.


info@jaisanrecovery.com
Phone: 800-760-5757
Fax: 212-986-5040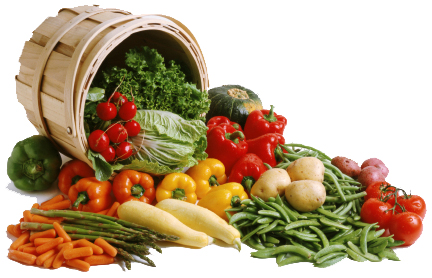 Arrow Produce / John Aruanno
Arrow Produce
461 Railroad Avenue
Westbury, New York
11590



Phone: 516.338.6868

Mark Anthony Architecture and Design
1499 Bellmore Avenue
Bellmore,, New York
11710


Our mission is simple. We provide high quality architectural services to our clients in and efficient, cost-effective manner. Our diverse staff and low overhead ensure that our clients are paying only for the services that we provide them. Our approach is straight forward. We seek to meet our clients' objectives in a non-pretentious manner. We put our effort into our services, not self promotion. Our high number of repeat customers is indicative of our success and consistency.
info@markitex.com
Phone: 516-409-1900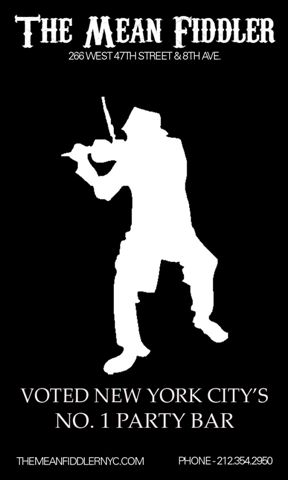 Mean Fiddler
266 West 47 Street
New York, New York
10036


The Mean Fiddler is based around people having a good time with Sports being the Main Focus.

The saying here is Sports is not just a matter of life and death its a lot more serious than that.
Mix that in with a amazing happy hour you have a great combination. The real party starts at night when where we have Dj's and dancing seven nights a week.
Phone: 212-354-2950

T & F Italian Deli & Pork
928 Henstead Tpke.
Franklin Square11010


T and F Italian Deli & Pork Store. T and F Italian Deli & Pork Store is an Italian restaurant that has food for pick up or delivery in the Franklin Square, New York area.
Phone: 516-354-7620

24-7 Contracting Corp.
260 West 35th Street
Suite 501
New York, New York
10001


Twenty-Four 7 Contracting reconfigures and installs all office furniture systems throughout the tri-state area. We employ a staff of full time carpenters knowledgeable in the installation of all panel systems including floor to ceiling.

Our experienced staff attend seminars to keep them updated with the most current trends and techniques in the systems furniture industry to ensure quality craftsmanship. We have done office furniture installations for many of New York's major companies and banks, as well as for furniture dealers and facility management firms. We will accommodate your scheduling needs so that disruption is kept to a minimum.
billy@247installers.com
Phone: 212.532.3090
Fax: 212.532.2616
Joseph Marotta
New York Life Insurance Company
Phone: 631.391.2964