Beaufort Little League: Welcome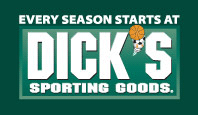 Beaufort Little League's sole sporting goods retail sponsor!
Beaufort Little League
2014 Spring Baseball Season is HERE!
Check out the EVENTS tab frequently for upcoming events!
---
April 5th BLL OPENING DAY was a huge success! Why?
*Weather was perfect
*Parade down Front Street
*Players and Coaches rode on Red double-decker bus
*Fantastic attendance
*Kids looked awesome in their new uniforms
*All teams played their first game
*Sherri, Cindy & Pam had great food at concession stand
Thank you for supporting Beaufort Little League!!
---
2nd Annual BLL Spaghetti Dinner Fundraiser
Saturday, April 12th from 5:00 - 7:30 PM
Eure Building at Ann Street Methodist Church in Beaufort
Tickets only $5.00!
1st, 2nd & 3rd place prizes awarded to players who sell most tickets!
If you want to purchase tickets, please go to Contact Us!
---
If you have any questions regarding Beaufort Little League,
please contact Jared Best, President at
beaufortlittleleaguebaseball@yahoo.com
* * * * * * * * * * * * * * * * * * * * * * *
If you have any question or comments regarding this website,
please go to the "Contact Us" tab.