BAYONNE YOUTH SOCCER ASSOCIATION: Welcome
---
Contact us via email at bysa@bysa.com
---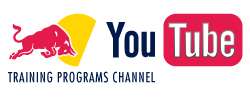 ---

LATEST CLUB NEWS

BYSA is hosting a Coaches F License Class on March 4th & 5th at BHS Ice Rink. Register at:

https://www.gotsport.com/asp/application/reg/?ProgramID=45596&Type=COACH

---

**Online Registration for the Fall 2016 Season is Open. Click on the link above to register now**

---

Congratulations to our 2015 Recreation Champions & Their Sponsors:

Division 3 Boys - Vital Signs

Division 3 Girls - Wolenski Electric

Division 4 Boys - LaGuardiola Pizzeria & Bistro

Division 4 Girls - Titan Tactical

Divsion 5 Boys - Big Apple

Division 5 Girls - Sportscare Physical Therapy

---

BYSA's Recreation Program is played during the Fall from September through November. Registration for the Recreation Program runs from November through May each year.

BYSA's Travel Program is played in two seasons - Fall (from September through November) and Spring (from March through June). Tryouts for travel teams are ongoing.

---

Interested in becoming a referee?




NJ Referee class schedules can be found at: http://www.njrefs.com/BecomingaReferee/index_E.html

Hurry registration fills up quickly! Rec & Travel Referees needed.

---

UPCOMING EVENTS

- Awards Night for Divisions 3, 4 & 5: Friday 2/26 7PM Washington School

- Coaching Licensing Course: email div7director@bysa.com for information.