BAYONNE YOUTH SOCCER ASSOCIATION: Welcome
---
Contact us via email at bysa@bysa.com
---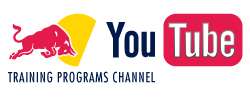 ---

LATEST CLUB NEWS

Fall 2014 Registration is Closed.

---

BYSA Night at RedBulls Arena is Saturday,October 4th. Contact Kathy Woods at pkwoods4@verizon.net for tickets & information.

---

All Recreation & Travel Coaches need to complete Bayonne Police Department ID process. Contact your Division Director for more information. Prior IDs have expired and need to be reissued.

---

COACHES - CHECK OUT REDBULLS TRAINING VIDEOS ON THE COACHES CORNER MENU

---

BYSA's Recreation Program is played during the Fall from September through November. Registration for the Recreation Program runs from November through May each year.

BYSA's Travel Program is played in two seasons - Fall (from September through November) and Spring (from March through June). Tryouts for travel teams are ongoing.

---

Interested in becoming a referee?




NJ Referee class schedules can be found at: http://www.njrefs.com/BecomingaReferee/index_E.html

Hurry registration fills up quickly! Rec & Travel Referees needed.

---

UPCOMING EVENTS

Picture Day is Saturday September 13th at Washington School. Coaches will provide schedule.