Bay City Little League: Welcome
Like us on Facebook to keep up to date on scores, standings, news, and pictures.
Please check Facebook page for updates on All Star Teams, etc.
Click link to download team schedules or Calender.
Sunday, February 22
Practice Locations
Major League
Astros - Southeast Side McAllister
Blue Jays - Northwest Corner at Jr high
Brewers - Holy Cross South
Cardinals - Holy Cross Southwest
Minor League
Angels - Front Field - McAllister's
Cubs - Legacy - Center Field closest to 12th St
Dodgers - Legacy
Giants - 4th St
Orioles - Legacy - East Side Corner - 12th & Moore
Rangers - Legacy - Center Field farthest from 12th St
Pitching Machine
Athletics - Behind old BCJH - near apartments
Mariners - 4th Street and Peach
Pirates - North Amistaad Park
Royals - Behind old BCJH - opposite of Athletics
Tigers - McAllister - behind the Gym
Twins - Bay Ridge
White Sox - Northeast Old High School (Current BCJH)
T-ball
Aggies - / Monday's at Tball Field
Cougars- / Thursday's at Tball Field
Longhorns - Boys and Girls Club / Friday's at Tball Field
2014 Major League Champions
Indians- 2014 Major League Champions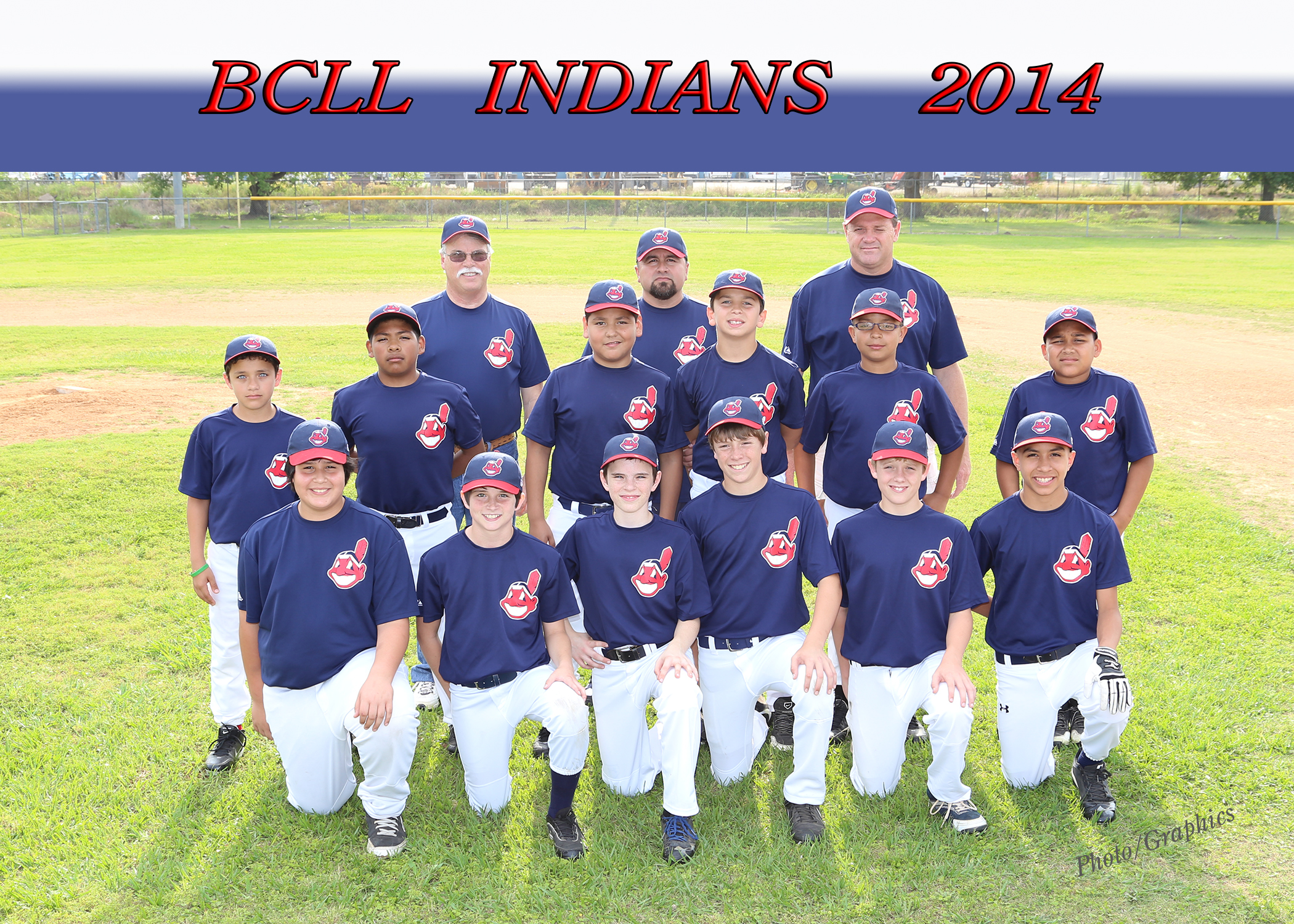 Aaron Ansari, James Gay, Dylan Koliba, Travis Koliba, Christian Lopez, Marcus Montemayor, Orlando Moreno, Benjamin Ruiz, Benjamin Thomas, DJ Vargas, Cameron Worthy, JD Zavala
Coaches: Roger Gay, Russell Koliba (Mgr.), David Vargas
2014 Minor League Co-Champions
Angels & Padres - 2014 Minor League Co-Champions
Forward inquiries to Jeffrey Hestand at 979-240-4254 or baycitylittleleague@gmail.com, or you may contact any of the Board members for assistance. The BCLL fields are located at the intersection of Ave. M and 16th Street by Bay City Middle School.
IF YOU HAVE SOMEONE INTERESTED IN PARTICIPATING IN THE CHALLENGER LEAGUE OR HELPING AS A VOLUNTEER, CONTACT ROGER GAY AT 245-4786.