Bristol Township National Little League: Welcome
Welcome to Bristol Township National Little League website!
BRISTOL TOWNSHIP
NATIONAL
LITTLE LEAGUE

SOFTBALL & BASEBALL
Ages 4-1/2 to 18
BTNLL IS CELEBRATING IT'S
---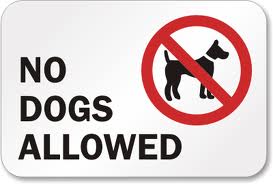 NO DOGS PERMITTED ON THE BTNLL COMPLEX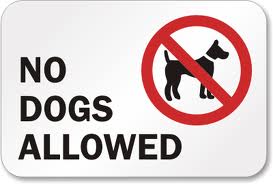 BTNLL TRY OUTS
The try outs times for the BTNLL baseball divisions are as follows:
Juniors: ALL13 & 14 year olds
: 9am, Saturday, March 8th
Majors: ALL 10 year olds: 10:30am, Saturday, March 8th
Majors: ALL 11 year olds: 11:45am, Saturday, March 8th
Majors: ALL 12 year olds: 1pm, Saturday, March 8th
Minors: (ALL 8 & 9 year olds): 2:15pm, Saturday, March 8th
50/70 division (11, 12 & 13 year olds): 7pm, Monday, March 10th
This year, there will be no need to host a draft for our softball divisions.
All girls will be placed on a team and we currently have one team in each division; however, for full rosters, we still need a few more girls for all divisions.
For the baseball division, we can use a few more 4 & 5 year old boys and girls for our T-Ball division, a few more for our 6 & 7 year old Rookie division, 3 to 5 more for our 8 & 9 year old Minor division, 8 more for our 10 to 12 year old Major division and a few more for the 13 & 14 year old Junior Division.
The Major division is being redrafted and therefore all eligible children ages 10, 11 and 12 must come to the try outs.
Please
arrive 15 minutes prior to
your above mentioned start time and make sure your child checks/sign in.
Based upon weather and field conditions, the try outs will be held in the BTNLL indoor training facility.
Each child must participate in the try outs. We will not accept any registrations during try outs.
Little League regulations state that registered players must attend tryout sessions.
It is a requirement of eligibility to play.
The try out is for providing proper balance of teams.
And to try out, players must have already registered with BTNLL.
For those who have inquired about playing with BTNLL, we will host one last registration
on Friday, March 7th at 6pm in the BTNLL club house.
---
BTNLL WATER DAMAGE & LOSS
On January 9th, BTNLL had a pipe burst in the lower ceiling of the old concession stand.It destroyed the new equipment room we had just set up in the old concession stand area, downstairs in the club house.
The water was pouring out the front door facing Summit Avenue and was found by a Bristol Township police officer who contacted Aqua and Aqua then called BTNLL's Donna Huhn.
Most, if not all, of our equipment like helmets, catchers gear, used balls, bats and gloves are a loss. We had a public insurance adjuster out to review the damage and it will be 3 - 4 months before the league receives any claim reimbursement.
Please note, this loss will not by any means stop League registrations nor the BTNLL softball and/or baseball program whatsoever.
The equipment room will at some time be rebuilt and the League may need help in doing so with labor and supplies.
Though most children have their own bat, glove and helmet, the league is still required by Little League to supply a minimum amount of equipment per team giving all children in the community ample opportunity to play.
Again, everything with the League will remain on schedule as planned.
It will be tough for the league to replace the equipment before the start of the 2014 season and this loss is going to put a strain on the league financially.
If you or someone else knows of anyone or any business that can help, please contact us. If you have any questions regarding this issue, please contact League President, Bill Findlay at 215/669-9367 or williamfindlay70@gmail.com.
MONETARY DONATIONS CAN BE MAILED TO: BTNLL, P. O. BOX 195, CROYDON, PA 19021
---
Saturday, January 11, 2014 - 10am to 12noon
Saturday, January 18, 2014 - 10am to 12noon
Saturday, January 25, 2014 - 10am to 12noon
Saturday, February 1, 2014 - 10am to 12noon
Saturday, February 8, 2014 - 10am to 12noon
Tuesday, February 18, 2014 - 6pm to 8pm

Saturday, February 15, 2014 - 10am to 12noon
Saturday, February 22, 2014 - 10am to 12noon
Saturday, March 1, 2014 - 10am to 12 noon
Friday, March 7th -6pm to 8pm
All registrations will be held in the BTNLL Club House

2014 Spring Registration Fees
Tee Ball: Ages 4-5 - $30.00 plus $20.00 calendar fundraiser**
Rookie/Transitional Ball: Ages 6-8 - $95.00 plus $20.00 calendar fundraiser**
LL Softball / Baseball: Ages 8-12 - $95.00 plus $20.00 calendar fundraiser**
LL Jr/Sr Softball / Baseball: Ages 13-18 - $125.00 plus $20.00 calendar fundraiser**
Family Discounts are available.
Ask how you can play for FREE!

$50.00 per family maintenance fee due at registration;
fee refunded upon completion of League maintenance requirements.
For each participant to be registered, please bring one proof of age document.
Please also bring 3 or more documents that show the address of the legal residence of the parent(s) or court-appointed guardian(s) for the participant(s) or official/certified school enrollment record, school issued report card or performance record or a Little League issued school attendance form completed by the principal, assistant principal or administrator.
Players will be eligible to play with a league only if they reside or the physical location of the school where they attend classes is within the boundaries provided to and approved by Little League Baseball, Incorporated.
** = Sell two calendars at $10.00 each. You keep the money; calendar stub is returned to the League.
BTNLL Baseball Info
Baseball tryouts are set for Saturday, March 8th.
All players in the Minor division and all 10 year olds players in the Majors division need to attend.
50/70 travel will return this season.
Any player wisihing to try out must attend the tryout on March 10th.
Any 11 or 12 year old wishing to try out must also play in the Majors division.
13 year old Juniors participation will be based on enrollment.
Baseball draft: The Major, Minor and Junior teams will be drafted on March 8th after all tryouts.
Rookie ball teams will be delected by March 13th and TBall will be selected by March 13th.
Practice for T-Ball will begin the week of March 25th.
---
Red Hot Chili Peppers Snow
Wednesday, October 30
Bristol Township National Little League