Bristol Township National Little League: Welcome
Welcome to Bristol Township National Little League website!
BRISTOL TOWNSHIP
NATIONAL
LITTLE LEAGUE

SOFTBALL & BASEBALL
Ages 4-1/2 to 18
BTNLL IS CELEBRATING IT'S
---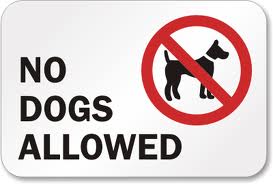 NO DOGS PERMITTED ON THE BTNLL COMPLEX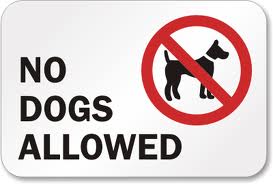 BTNLL Team Picture Day
Wednesday, April 16, 2014
Schedule is as follows:
5:00pm - Minor Boys #2 - Advanced Merchant Group - Mgr. Kevin Wiener
5:10pm - Minor Boys #3 - Johnston's Sporting Goods - Mgr. Ron McGuigan
5:20pm - T-Ball #1 - Mat's Pharmacy - Mgr. Matt Toner
5:30pm - T-Ball #2 - Bassetti Photo - Mgr. Ray Pica
5:35pm - T-Ball #3 - Dick's Sporting Goods - Mgr. Chris Finnell
5:40pm - T-Ball #4 - Croydon Mattress Factory - Mgr. Nick Swartz
5:50pm - T-Ball #5 - Fidelity Savings & Loan - Mgr. Jason Gascoyne
6:00pm - T-Ball #6 - Knights of Columbus - Mgr. John Wallover
6:10pm - Transition Softball - BMP Construction - Mgr. Kelly Herron
6:20pm - Rookie Ball #1 - Old Croydon Cafe - Mgr. Rick Mallon
6:30pm - Rookie Ball #2 - Tire City - Mgr. Ed Krause
6:35pm - Rookie Ball #3 - B & B Hardware - Mgr. Nick Murray
6:40pm - Minor Softball - Croydon Pizza - Mgr. Emily Gibbons
6:50pm - Minor Boys #1 - Fritz's Bakery - Mgr. Matt Toner
7:00pm - Major Softball - Boilermakers Local 13 - Mgr. Mike Hackbart
7:10pm - Major Boys #1 - Joseph Schumacher VFW - Mgr. Lou Kuebler
7:20pm - Major Boys #2 - Steamfitters Local 420 - Mgr. Corey Mucklow
7:30pm - Major Boys #3 - J. Wright & Sons - Mgr. Harry Espenshade
7:35pm - Major Boys #4 - Exclusive Fire - Mgr. Sam Vallango
7:40pm - Junior Softball - Airgas - Mgr. Dustin Hamilton
7:50pm - Junior Boys #1 - La Vera Pizza - Mgr. Mike McCormick
8:00pm - Junior Boys #2 - Croydon Fire Co. - Mgr. Bobby Copson
8:10pm - Senior Boys - Z. Stankiewicz Allstate - Mgr. Bob Killmer
8:20pm - 50/70 #1 - Roof Masters - Mgr. - Mike Finsel
8:30pm - 50/70 #2 - B & B Automotive - Mgr. Sam Vallango
8:35pm - 10 Year Old Travel - Mgr. Vinny Pizullo
8:40pm - 11 Year Old Travel - Mgr. Buddy Paluch
If you do not want to purchase pictures, please still have your child be there, dressed in uniform, for the team photo so that those who are purchasing have a complete team picture for great memories. Picture packets are available thru your team mom/parent/manager. You can also pre-order your pictures at https://bassettiphoto.com/Ordering/PrepayforPictureDay.aspx and follow the instructions on the webpage, you will however, need the code from your picture day envelope.
Please arrive to your teams time slot with you picture packet complete and monies owed.
Children are to wear their complete uniform; cleats are not necessary.
If you have any questions, pleasecontact Beth Vallango at 267/249-9918.
THANK YOU FOR YOUR SUPPORT
On January 9th, 2014, BTNLL had a pipe burst in the lower ceiling of the old concession stand. It destroyed the new equipment room we had just set up in the old concession stand area, downstairs in the club house.
The water was pouring out the front door facing Summit Avenue and was found by a Bristol Township police officer who contacted Aqua and Aqua then called BTNLL's Treasurer Donna Huhn.
Most, if not all, of our equipment like helmets, catchers gear, used balls, bats and gloves are a loss. We had a public insurance adjuster out to review the damage and the league received a minimal claim reimbursement.
The equipment room will at some time be rebuilt and the League may need help in doing so with labor and supplies.
Though most children have their own bat, glove and helmet, the league is still required by Little League to supply a minimum amount of equipment per team giving all children in the community ample opportunity to play.
BTNLL would like to thank the following companies, organizations and individuals for their donations and support:
Council Rock Holland Little League
Advanced Merchant Group
Students of FDR Middle School
Conshohocken Little League
Terry Brown
First Federal of Bucks County
Renu Labs Dick's Sporting Goods
The Jensen Family
Lebanon Baseball Association
Frank O'Keefe
Family Food Products
Rebel's Red
Marilyn Smedly
Virginia & Daniel Hopely
Rick Naylor
Matt & Bridget Kaiser
Donna Archer
PA Rep. Tina M. Davis
Madeline Geswaldi
Howard & Eleanor Miller
Mr. & Mrs. Gregory
Valley Athletic Association
Warrington Warriors
Mary Devine Elementary School
Thomas & Linda Killeen
Lower Gwynedd Little League
The Philly Flash
Ronald & Clare Keefe
The Jones Group
Airgas USA LLC
Kerrie & Joseph Sadono
With their support everything with the League will remain on schedule and as planned. And though it has been tough for the league financially to replace the equipment before the start of the 2014 season thoose listed above have made the strain less of a burden. Their generosity is greatly appreciated!
If you or someone else knows of anyone or any business that can still help, please contact us. If you have any questions regarding this issue, please contact League President, Bill Findlay at 215/669-9367 or williamfindlay70@gmail.com.
MONETARY DONATIONS CAN BE MAILED TO: BTNLL, P. O. BOX 195, CROYDON, PA 19021
---
---
Cetnerfield
Saturday, April 12
Bristol Township National Little League