Bettendorf/PV Youth Baseball: Welcome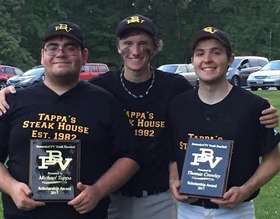 BPV scholarship winners (L-R): Michael Tappa, Nick Mulholland, Thomas Crowley.
The President's message:


Welcome back to our website!
Link to registration:
https://active.leagueone.com/OLR/Pages/Welcome.aspx?ClubId=14196
The 2017 season is underway! Use the link above to register online.
Check with the appropriate division director listed below to see if there is still space remaining.

-- Coach Pitch (1st & 2nd grade):
Alan Werts, awerts73@mac.com, 563-209-7144 or Pete Schiach, pschaich81@gmail.com, 309-269-3173.
-- Kid Pitch (3rd grade):
Ron Johns, johnsronald@johndeere.com, 706-220-7286.
-- Minors (4th & 5th grade):
Dan Escontrias, danesco33@gmail.com, 563-210-3489.
-- Majors (6th & 7th grade):
Darren Erickson, ericksondarren@pleasval.k12.ia.us, 563-209-3416 or Mark Crowley. npimarkcrowley@gmail.com or 563-349-4823.
-- Juniors (8th & 9th grade):
Bob Tappa, rftappa@gmail.com, 563-499-4702.
-- Seniors (ages 15-19):
Steve Tappa, tappa@qconline.com, 563-676-8111.
Participants at all levels receive a sponsored team jersey and hat
. Basic team equipment is provided. Participants are expected to provide their own baseball pants and baseball glove. For those needing to apply for financial assistance, please write rftappa@gmail.com or call Bob Tappa at 563-499-4702.
In all but the oldest division,
the season runs
from May 1 (regular-season play begins) to the July 4th Weekend (All-Star games and trophy presentations) to the season-ending postseason tournaments
(usually wrapped up by mid-July)
. The oldest division more closely mirrors the high school season, with play running mid-May to late July. A separate fall league also is offered in August, September and early October.
===
NEWS & ANNOUNCEMENTS:
-- BPV's All-Star Weekend June 30-July 4:
Showcases in all divisions except Seniors are once again part of All-Star Weekend plans around the Fourth of July holiday for Bettendorf-Pleasant Valley Youth Baseball. (A schedule follows this message).
The
Juniors Division
takes center stage this season, continuing BPV's long tradition of offering an organized baseball game for the community on the holiday with a 1 p.m. start on
Tuesday, July 4
to showcase a revitalized Saldivar Field at Devils Glen Park.
Saldivar Field, one of the city's oldest diamonds and easily largest ballfield in the parks system, has undergone a facelift in the last two years thanks to efforts by the city, the BPV and the BPV's DiamondKings program. Included in the improvements are a new scoreboard and new batting cage. The field normally hosts the Seniors Division and DiamondKings games. All-Stars from the Juniors Division, which includes mostly Junior High-aged players, are getting a preview of their next BPV home field.
The Juniors All-Star Game also follows the annual 10 a.m. Independence Day parade downtown, and dovetails nicely with the city's Fourth of July festival at Cumberland Square/Middle Park. For more on the city's celebration, visit
http://www.bettendorf.org/eGov/apps/document/center.egov?view=item;id=8564
.
The contest on the Fourth also marks the end of a nine-game, five-day stretch of baseball featuring BPV's best and brightest. All-Star Games in four other age divisions are slated for the weekend prior to the holiday, with the night of Monday, July 3 reserved as a possible rain date. All of the other games are at the Crow Creek Park 4-Plex.
BPV's All-Star Weekend begins with the first of three rounds of games in an experimental All-Star Series for the
Minors Division
at 6 p.m.,
Friday, June 30
. The games are at Crow Creek Park diamonds No. 10 and 11. The final night of the Majors Division regular season also is scheduled for that evening on the neighbiring diamonds No. 8 and 9.
All-Star Saturday (July 1)
features action again in both the
Majors
and
Minors
Divisions. Two games are scheduled in each division simealtaenously on the 4-Plex diamonds at 10 a.m. and 1 p.m. The Minors concludes their three-game round-robin between that division's four all-star teams on diamonds No. 10 and 11. The Majors have two squads squaring off at 10 a.m. on field No. 8, and two more at the same time on field No. 9. The winners and losers of those 10 a.m. Majors games will then meet at 1 p.m. following a brief break.
All-Star Sunday (July 2)
is reserved for the
Coach Pitch
and (new in 2017)
Intro to Kid Pitch
Divisions. Both divisions, which have postseason tournaments leading into All-Star Weekend, have an end-of-season
Awards Jamboree
at 1 p.m. before the start of the games (at approximately 2 p.m.). Besides offering regular-season teams a chance to reunite and cheer on their All-Star represenatives, the Awards Jamboree allows all teams to pick up their trophies and other awards together, and participate in the Parade of Teams through the outfield of diamonds No. 10 and 11 for recognition over the Public Address sound system.
Each All-Star Game offers a PA system for important announcements, award presentations and for in-game player introductions. A concession stand and restrooms also are available at each All-Star Game. Each diamond offers bleacher seating, though fans may opt to bring their own lawn chairs.
Tournament action
for the Majors, Minors and Juniors follows All-Star Weekend. The Seniors Division All-Star Game follows in late July after that division's postseason tournament.
Volunteers are needed and appreciated to help make each All-Star Game happen. To volunteer, email tappa@qconline.com.

ALL-STAR WEEKEND SCHEDULE:
Friday, June 30:
Minors at the Crow Creek Park 4-Plex, 6 p.m.
(1st of 3-game series; East vs. West & North vs. South on CC#10 & #11)
Saturday, July 1:
Minors at the Crow Creek Park 4-Plex, 10 a.m. & 1 p.m.
(Games 2 & 3 of a 3-game series; East vs. North & South; West vs South & North on CC#10 & #11)
Majors at the Crow Creek Park 4-Plex, 10 a.m. & 1 p.m.
(East vs. West; North vs. South; then winners & losers to balance with Minors; on CC#8 and #9)
Sunday, July 2:
Coach Pitch at the Crow Creek Park 4-Plex, 1 p.m. Awards Jamboree; 2 p.m. Game
(East vs. West, North vs. South on CC#10 & #11)
Kid Pitch at the Crow Creek Park 4-Plex, 1 p.m. Awards Jamboree; 2 p.m. Game
(American vs. National on CC#8 or #9)
Tuesday, July 4:
Juniors at Devils Glen, 1 p.m.
(American vs. National on Saldivar Field).
-- Legends Summer Camp:
The final two weeks of Summer Camp for the Legends Baseball & Softball Academy are upon us. Every Monday and Tuesday morning in June, Legends offers a skill camp for ages 8 to 14 at the Crow Creek Park 4-Plex. This is the 12th summer for these camps, which focus on a different skill every week. The camp directors are former minor league players and longtime area instructors Ian Fink and Corey Harris. The camp is offered in four different two-day sessions, with each session a two-day camp unto itself. Each session runs a Monday and Tuesday morning from 8:30-11 a.m. The remaining sessions are
June 19-20
and
June 26-27
.
REGISTER ONLINE:
www.legendsbaseballqc.com
and follow the links to lessons and the summer camp. Sign up and payment is all done online. A sign-up form and snail mail instructions also are in the camp flyer (
http://www.eteamz.com/BPV/files/2017LegendsSummerCamp.pdf
). If you have any questions, contact: Ian Fink at 563-529-0319 or ian@legendsbaseballqc.com.
-- Youth Baseball celebrated June 29:
Pleasant Valley High School's baseball program is hosting a Youth Baseball Night on Thursday, June 29.
Any BPV player or coach wearing their jersey gets in free for a varsity doubleheader starting at 5 p.m.
BPV players will be invited to run on the field before the second game and stand with the PVHS players during the national anthem. The PV baseball field is located behind the school; please access by using the entrance to Scott Community College. The celebration caps a
summer camp
the PV program is hosting for
ages 8-14
that day from
9 a.m. to 12:30 p.m.
Cost is $50 and includes a camp T-shirt, lunch, ice cream and free admission to the doubleheader (wear your camp T-shirt). The camp will focus on the fundamentals of throwing, hitting, base-running, infield and outfield work, pitching and catching. Instruction provided by the PVHS players and coaches. Campers should wear baseball pants and a t-shirt, and bring a glove, bat, tennis shoes and baseball cleats. (Catchers may also bring catching equipment). Space is limited so sign up early. A registration form is here (
http://www.eteamz.com/BPV/files/2017PVHSBaseballYouthCamp.pdf
) or sign-up online at
pleasval.revtrak.net/tek9.asp?pg=athletics
.
-- Birdies For Charity:
The BPV again is participating in the John Deere Classic's annual charitable outreach to help ensure baseball is available to kids in our community regardless of financial hardship. The Birdies For Charity program provides all sorts of prizes for charitable donors to guess the number of birdies scored by professional golfers July 10-16 during the local PGA Tour stop at TPC Deere Run. All of the money collected is donated back to the participating charities, with donors able to earmark 100-percent of their donation back to their charity of choice.
The BPV's Charity Code Number is 1834.
Pledge cards are available here (
http://www.eteamz.com/BPV/files/2017BirdiesforCharitypledgecards.pdf
). Make sure to fill in the charity number before mailing back.
Pledge cards with the BPV number also are available, along with a drop box for returning the cards, at the Concession Stands at the Crow Creek Park 4-Plex and Saldivar Field at Devils Glen Park.
Flat donations can be made (example $20) or the usual pledge is 1-cent per birdie (the usual tournament total is around 2,000 birdies for a $20 donation). Correctly guess the number of birdies and win a 2-year lease on a 2017 Lexus NX. Among the 100 other great prizes is a John Deere riding mower; a $500 credit to be used at any John Deere dealership; and a JDC tee-marker signed by the 2017 tourney champ.
Pledges must be received by the tournament office by July 14.
For more information about the Birdies For Charity program, visit
www.birdiesforcharity.com
.
-- BPV Bandits Night:
The Quad Cities River Bandits are hosting BPV Night at Modern Woodmen Park on
Friday, August 4
. The 6:35 p.m. start features a Pint Glass Giveaway and Post-Game Fireworks.
Tickets are available through the BPV, with an order form available here
http://www.eteamz.com/BPV/files/BPVRiverBanditsNight.jpg
. Order forms also have been circulated to each coach and also are available at the Concession Stands at the Crow Creek Park 4-Plex and Saldivar Field at Devils Glen Park. Tickets for players are $4; all other General Admission tickets are $8. In the event of rain, or fans unable to attend that night for any reason, the tickets can be used for any remaining 2017 River Bandits home game. Teams are encouraged to sell tickets together!
Players from the top-selling team get to take the field and run out to their favorite positions with the River Bandits during pre-game introductions. The top individual seller also gets to throw out the first pitch!
Proceeds benefit the BPV's mission of providing baseball annually regardless of financial hardship, improving the city's baseball facilities (scoreboards, lights, etc.) and raising money for college scholarships to annually recognize the BPV's best and brightest high school graduates. BPV Bandits Night comes after the summer season has ended in all divisions and occurs before school resumes, so it offers a fun team event to end the season. Please return order forms with payments to your team's coach or the order box in the Concession Stands at the Crow Creek 4-Plex or Saldivar Field at Devils Glen Park.
No cash please; checks made out to the BPV
. Tickets will be returned in a timely manner or, if the order is received too late for dispersal, tickets will be available at will call the night of the game at Modern Woodmen Park. For more information, contact
Steve Tappa
at
tappa@qconline.com
or
563-676-8111
.
-- BPV Scholarship winners:
The BPV's practice of annually awarding a $500 scholarship to our top graduate at both Bettendorf and Pleasant Valley High School was expanded this year. The Board voted to increase the award to $1,000 each, and a third wild-card winner was added from the pool of qualified candidates to also include applicants from other schools in the area. The minimum requirements of the scholarship are that applicants must have played at least six seasons in the BPV, as well as displayed great academic achievement and/or commitment to community service during their high school careers.
Seven finalists (three at PV, four at Bettendorf) were identified as eligible for the awards this year
from the applications received in both high school counseling offices. In a blind vote by the BPV Board, with names redacted on the applications, and the BPV Secretary recusing himself to fairly tabulate the votes, winning the runoff at BHS was
Thomas Crowley
(five votes) with
Nick Mulholland
and
Jackson Callahan
receiving four votes each. The PVHS winner was
Michael Tappa
(12 votes). Mulholland then beat out Callahan for the wild-card award, eight votes to five. The other finalists for the awards were
Kyle Kent
(BHS),
Cam Peer
(PVHS) and
Zach Pilger
(PVHS). Oddly, five of the seven finalists have played for the BPV team sponsored by Tappa's Steakhouse, including all three winners who are current teammates in the Seniors Division (see picture above). Of the finalists,
Crowley
sports the best grade-point average (3.981 or 15th in the graduating class). He's played 10 seasons in the BPV and is headed to Iowa State University for Engineering.
Mulholland
, who has never failed to make the All-Star team in his 12 BPV seasons, sports a 3.717 GPA and No. 77 class rank. He will attend the University of Iowa for Business Statistics with a minor in Sports Studies.
Tappa
, called BPV's "Swiss Army Knife," by scholarship presenter Ron Johns, for volunteering countless hours of time in numerous roles for the BPV, plans to study Pre-Law and Sports Management at St. Ambrose. He's also a 12-year playing veteran. All three winners also participated in varsity sports during high school. The BPV congratulates all three winners and is proud of the accomplishments and contributions of all seven finalists. A copy of the scholarship application is here for future use (
http://www.eteamz.com/BPV/files/2018BPVScholarshipapplication.pdf
), as all future graduates that meet the requirements are strongly encouraged to apply.
-- Early-season success:
Bettendorf-Pleasant Valley Youth Baseball's 13-under DiamondKings have earned top three finishes in their first three weekend tournaments of 2017. The championship was in the AA Double Play Classic in Dubuque (April 22-23). The runner-up finish came at the 24-team Kickoff Classic NIT in Des Moines (April 8-9). The bronze medal happened at the Hitmen Preseason Showdown in Milan (April 1-2). The DiamondKings are the travel arm of the BPV, offering a team each for 13-year-olds and 14-year-olds. The program offers tryouts every July for the following travel season. For a picture of the team to accompany this news item, visit the "News & Picture" section of the website (click on the tab at the left or visit
http://www.eteamz.com/BPV/news/index.cfm?cat=578684
).
===
ABOUT THE BPV
The Bettendorf-Pleasant Valley Youth Baseball Association
annually offers more than
600 youngsters
, ages 6-19, the chance to play affordable, city-based baseball regardless of financial need.
The all-volunteer, non-profit organization
also works with our city's parks department to maintain, develop and improve the baseball facilities in Bettendorf. The BPV's fundraising efforts also provide an
annual scholarship
for a graduating senior at both Bettendorf and Pleasant Valley high schools.
Coaching and other volunteer opportunities
are available during the registration process. For more information, contact a division representative or Steve Tappa at 563-676-8111 or tappa@qconline.com. BPV also is hosting a volunteer drive and public meeting immediately after walk-up sign-ups March 27 at the Public Library from 7:30-8:30 p.m.
For sponsorship opportunities
, please contact
Pat English at pat.english@americold.com or 563-209-7733
. Information to sponsor teams or purchase outfield signs also is available for download at
http://www.eteamz.com/BPV/files/2017BPVSponsorshipRegistrationForm.pdf
.

Umpires also are needed, and compensated for their work. If interested, please apply by contacting Don Wendel at dwendel@windstream.net or 563-271-7046.


For any questions about our age-bracket divisions, including inquiries about coaching, contact the appropriate league director:

===

COACHING QUALIFICATIONS
The BPV now requires all coaches to seek AAU membership annually, which has background checks built into the online approval process.
Applying for AAU membership
is as easy as visiting the website (
http://
www.aausports.org
), taking a few minutes to fill out the necessary form and sending a $16 annual fee.
The BPV refunds this fee upon proof of membership and the Board approval necessary to be a BPV coach.
Proof of membership is as easy as sending the coach's BPV division rep an email with a photo attached of the coach's membership card. This information is then kept on file for that year by the BPV. Each head coach and assistant coach (two in most divisions) are required to have AAU membership.
Credit is applicable for having previous AAU membership, and a refund will be granted for AAU coaches in other sports, so long as the AAU membership applies to the current baseball season. The Bettendorf Youth Basketball Association is among the many organizations also requiring AAU membership. Most weekend travel tournaments run by the USSSA also require AAU membership.

AAU membership also offers: 1) $50,000 of sports accident insurance coverage when participating in AAU licensed events; 2) Covers 30 sports and all AAU-licenesed events in those activities; 3) Provides for free a Mandatory Positive Coaching Alliance coaching course and other online coaching videos; 4) Athlete & club/organization membership available & necessary for participation in AAU events.

Additionally, the BPV is requiring attendance at one of the coaching clinics offered by the BPV (or completion of the AAU's online coaching class) to earn coaching approval from the board. Proof of clinic/class completion is required. For more information, contact Bob Tappa at rftappa@gmail.com.

FREQUENTLY ASKED QUESTIONS:
Q: I have a background check done through my job, club, or Governing Body every year. Can you use that information?
A: No. Federal Law does not allow organizations to share background screening information. We cannot use any other source or data for our background screening process.

Q: If my AAU membership is not approved what happens?
A: You can contact the AAU Compliance Department at 407-934-7200 for further instructions.

Q: Who sees my information and is my private information secure?
A: First Advantage has been contracted by the AAU to perform the background screenings. Please visit their website at FADV.com to learn about the company handling our background screens and your private information.
Q: When are the coaches clinics to attend? When are their meetings for the coaches in a respective division?
A: The dates, times and sites for clinics or meetings will be circulated closer to the season. However, most divisions meet before the April 1 evaluations or practices begin. Coaching clinics from both the Pleasant Valley High School staff and Legends Baseball Academy also are planned for April and May when the weather allows for field usage. (A clinic with Major League veteran Spin Williams was Feb. 4).

===

The Bettendorf-Pleasant Valley Youth Baseball Association was incredibly honored in September to have the family of the late William B. "Bill" Griffith remember him with memorials going to the organization (mug shot above).

The 57-year-old from Davenport died Sunday, Sept. 11, 2016 as the result of a motorcycle accident in LeClaire.

Bill was born Jan. 25, 1959 in Beloit, Wis., the son of Tom and Elsie (Peiserich) Griffith. Bill grew up in Bettendorf, though, and was employed for over 25 years in maintenance with Bettendorf Community Schools.

Bill enjoyed baseball, football and motorcycling. Among Bill's fondest memories was playing baseball as a youngster with his brothers Mark and Matthew, as well as with neighborhood friends on the field close by Jackson (now Neil Armstrong) Elementary.

In honor of that memory, Bill and the family chose to have his memorials made to BPV Baseball. Thank you to all who so generously gave in Bill's memory and in accordance with his wishes.

===

VOLUNTEERS NEEDED!!!
The Concession Stand at the 4-Plex is a two-fold project, providing a much-needed amenity for the fans/families at the 4-Plex while also raising money for the many good works of BPV. With families moving on to higher levels, though, we are seeking volunteers mainly with players in the 9-12 year-old age range, as those will be the parents normally at the 4-Plex over the near future.

Hayley English remains in charge of the project, but needs your help in running the stand on a nightly basis! If you are interested in volunteering your time -- whether on a game night or off night -- please contact Hayley at 417-439-1212 or henglish2010@hotmail.com.

Volunteers are needed in all phases of the behind-the-scenes Board of Directors. Please consider volunteering your time, ideas and talents! You don't need to be a baseball expert -- help is needed with concessions, trophies, sponsorships, outfield signs and equipment, too!
For information about joining BPV's all-volunteer board, and ensure more than 600 kids annually play baseball in our community, please contact league president
Bob Tappa at rftappa@gmail.com or 563-499-4702
.
The volunteer work is responsible for several community projects, improvements and amenities you might take for granted at our city's baseball fields. From scoreboards to batting cages, to lights at Devils Glen, Paul Norton School and Crow Creek No. 5, the BPV continues to make baseball better in our community. Among the most-recent good works:
-- The BPV offers a
college scholarship
annually to a graduating senior at both
Bettendorf and Pleasant Valley High Schools
. Candidates must have good academic credentials. Community involvement is a plus. Winners must also have played at least six seasons in the BPV. Congratulations to the 2016 winners –
Luke Miller at Bettendorf
and
Eric Dilley at Pleasant Valley
. If you know of a graduating senior, urge them to apply for the scholarship this coming school year.
For an application
, ask your school guidance counselor or visit
http://www.eteamz.com/BPV/files/BPVscholarshipapplicartion.pdf
.
-- A
new scoreboard at Saldivar Field
at Devils Glen Park,
READY FOR THE 2017 SEASON
.
-- A
new batting cage at Devils Glen
, prior to the start of the 2016 season, in a partnership with our affiliated Diamond Kings 13-14 travel program.
Andrew Dresselhaus
, the oldest son of Diamond Kings 14-under coach John Dresselhaus, completely overhauled and refurbished that part of the facility as his Boys' Scout Eagle Project. Pictures of the work and completed project are on the
News & Pictures
section of our website.
http://www.eteamz.com/BPV/news/index.cfm?cat=578684
--
New batting cage nets at the Crow Creek Park 4-Plex
ahead of the start of the 2016 season. The BPV also hangs, stores and maintains those nets, along with the batting cages at Devils Glen, CC#5 and Paul Norton School/Kiwanis Park/Castro Field. When not in use by BPV teams, the batting cages are for the entire community's benefit. Pictures of the annual project are available on the
News & Pictures
section of our website.
-- The
concession stand at the 4-Plex
is once again a going conern. Part amenity for the families attending games there, part fundraiser for the many good works of BPV. Please consider volunteering your time to help offer a concession stand! Sign ups are available through
Hayley English:
417-439-1212 or henglish2010@hotmail.com.
-- The
concession stand at Devils Glen
is run by volunteers from Bettendorf's
New Choices, Inc.
The proceeds from the stand benefit the organization's charitable mission to allow local individuals with disabilities to live as independently as possible.
--
G and R Integration Services
generously donated in 2015 a
defibrillator
to the 4-Plex Concession Stand for emergencies. Defibrillation saves lives. The technology is a common treatment for life-threatening cardiac dysrhythmias and ventricular fibrillation. Defibrillation consists of delivering a therapeutic dose of electrical energy to the heart with a device called a defibrillator.
-- A
new scoreboard
was installed after the 2014 season at
Castro Field at Kiwanis Park/Paul Norton School
. As you can see in the News & Pictures section of our website, our fundraising efforts allowed BPV to add to scoreboards at the 4-Plex, and at Diamonds No. 5 and 6 at Crow Creek Park.
-- BPV partnered with the City of Bettendorf in 2013 to
replace the 30-year-old lights at Castro
.
-- A long-range fundraising project we continue working toward -- LIGHTS AT THE 4-PLEX.

Please consider donating your time and talents on behalf of the children of this community.
And, don't feel as if you need to be a baseball expert! From trophies and medals, to team and individual pictures, to concessions, sponsorships, fundraising, game equipment and league management, there's much to do in assuring more than 600 local youngsters annually get to play baseball in our city-wide league.
Volunteer work helps ensure the scholarship program as well as much-needed improvements to equipment and at all of the diamonds we use.
The ultimate long-range goal is adding lights for the 4-Plex.
***

If you are new to our program, here's a little bit about BPV Youth Baseball:

-- Our mission is simple: to offer an affordable, city-based, competitive baseball league for the youngsters of our families in this great community;
-- Our all-volunteer program strives to offer the best experience possible for all players, coaches, officials, sponors and fans by providing a safe, fun, structured outlet;
-- Besides baseball skills, BPV also hopes to develop sportsmanship, leadership, social responsibility and a sense of community;
-- Our non-profit program raises funds to not only support this mission, but also partners with the City of Bettendorf and Bettendorf's Park & Rec Department to continually improve the baseball-playing facilities in our community;
-- BPV annually awards a $500 college scholarship to one senior each at the Bettendorf and Pleasant Valley high schools that went through our program and exhibits the traits we admire the most. (To apply, please see your high school guidance counselor);
-- With backing from our generous sponsors, no youngster is denied the chance to play baseball for financial reasons. (Contact Bob Tappa to inquire about financial assistance);
-- Our motto: It is not about the winning; it is about competing and learning to try your hardest and work together with others. We are all about helping the young people of our great community become productive citizens and fantastic neighbors.

A couple of important facts about BPV Youth Baseball:
-- More than 600 youngsters annually participate in our program via one of our five age-bracket divisions -- 6-8, 9-10, 11-12, 13-14, 15-19.
-- All players receive a baseball uniform of a jersey, hat and socks. Baseball pants and shoes are the participant's responsibility;
-- Each team also is provided batting helmets, catcher's gear and bats upon request. Players are expected to have their own gloves;
-- Volunteers are always needed and welcomed, whether for coaching or behind-the-scenes board work. Those volunteers must clear a background check to work with children per city rules;
-- The City of Bettendorf and Bettendorf's Parks and Rec Department allows BPV to use their diamonds at the following parks: Crow Creek, Devil's Glen, Middle, Kiwanis, Hoover, Scheck, and Edgewood. We thank them for their ongoing support and invaluable partnership;
-- BPV partners with youth baseball organizations in LeClaire, the North Scott School District and cross-river East Moline to provide easily-reachable, regularly-scheduled, regular-season and postseason games at certain levels.
-- I'd also like to direct you to the rest of our website, which includes sections for Standings and Schedules, Handouts (division ruiles and other pertinent information), News & Pictures (please send us your photos) and About Us.


Bob Tappa,
BPV Board President
rftappa@gmail.com
or 563-499-4702
Rain-out Hotline: 344-4467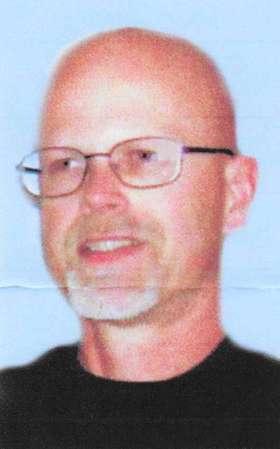 The late Bill Griffith