Buena Park National Little League: Welcome
Info@Buenaparkbaseball.com
JOIN US ON FACEBOOK - CLICK LOGO BELOW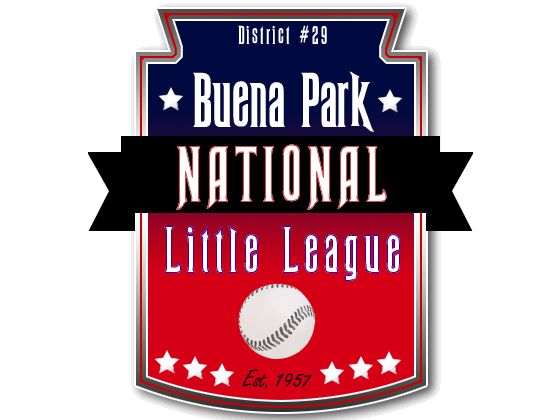 Buena Park National Little League
REGISTER NOW FOR SPRING!
Spring 2015 Registration will begin Saturday, November 1st from 10A-12noon
and every Saturday until February
Special Registration Date: Thursday, Nov. 18th 5-8pm @ Bellis
Parents: Please bring original birth certificate and (3) Proofs of Residency to registration
For acceptable forms of Residency Verification click here
The 2015 Registration and Medical Release form has changed!
Click Here To Print Out 2015 Registration & Medical Release Form
Click Here For More Information!
WINTER BALL IS IN PROGRESS!
2014 BPNLL ALL-STARS
Congratulations to our 2014 Buena Park National All-Star Teams!
Please Click On The "BPNLL 2014 All-Stars" Tab On Left
For Team Members & To View All-Star Brackets
Handout:
Registration Forms