Buena Park National Little League: Welcome
Welcome to Buena Park National Little League

 *****SERVING BUENA PARK & CERRITOS*****

ALL STARS
Who gets selected?
-Managers and coaches nominate 10 players from all teams in their division and the top 10 players with the most votes are on the team. The All Star Manager picks the last two players from the list of those who received a nomination.
When is All Star Selection?
-TUESDAY MAY 23RD @ 6PM, BELLIS
When are the All Stars Announced?
-Usually when all the BPN teams are eliminated from TOC.
What do I need to Sign my kid up for All Stars if they're selected?
- Original Birth certificate, 3 different types of proof of residency (http://www.littleleague.org/assets/forms_pubs/Residence-Eligibility.pdf), $80 registration fee (for uniform, hat, & pins, exludes Seniors), Medical release (http://www.littleleague.org/Assets/forms_pubs/asap/Medical_Release_Form.pdf), and All Star registration form (given by player agent).
What are the divisions of play for All Stars?
8/9/10 yr old
9/10/11 yr old
10/11/12 yr old
(Must have played in the Major Division for 10/11/12)
Junior Division
Senior Division
What if my child gets selected for two teams?
-You and your child will decide which team they will play on.
Where will they play?
8/9/10 - Metro Little League (Santa Fe Springs)
9/10/11 - Little Lake Little League (Norwalk)
10/11/12 - Buena Park National Little League (HOME)
Junior - Buena Park National Little League (HOME)
Seniors at La Mirada High School
When do the All Star Games Start?
6/22/17-6/29/17
What Can We Do To Help?
We will need volunteers to do field set-up, snack bar, and cleaning up after games please don't hestitate to contact any Board Member or e-mail us if you have any questions. Any help would be greatly appreciated!
TOURNAMENT OF CHAMPIONS
MINORS/MAJORS START 6/3/17
JUNIORS START 5/31/17
Minor B @ Norwalk Little League
Minor A @ Buena Park National Little League
Majors @ Northwest Downey Little League
Juniors @ La Mirada Little League
THANK YOU PREMIER CHEVROLET of BUENA PARK FOR SUPPORTING OUR LITTLE LEAGUE!
COME OUT AND SUPPORT OUR TEAMS!
*** SATURDAYS FROM 10AM- 4PM ***
UPCOMING EVENTS:
DODGER DAY 2017
5/21/17 @ 1:10 PM VS. MARLINS
$25/TICKET: LIMITED TICKETS AVAILABLE
ON SALE NOW IN THE SNACK BAR!!
END OF SEASON AWARD CEREMONY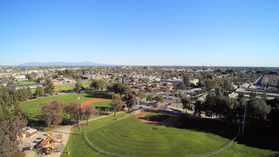 BELLIS FIELD 3 & 4