Buena Park National Little League: Welcome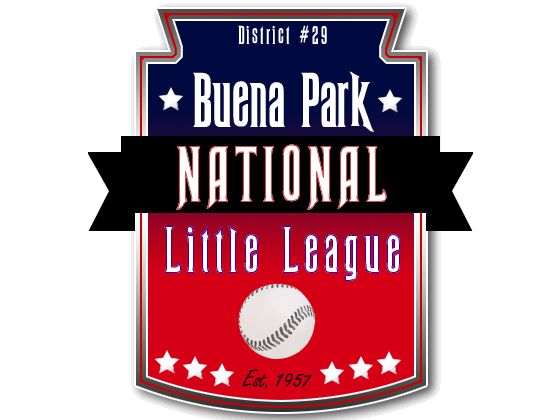 FINAL TRYOUTS & LAST DAY TO REGISTER!
SATURDAY, JAN. 31 @ BELLIS PARK (back field)!
Registration: 10a-11am Limited Spots Remaining!
See "2015 Spring Registration" tab for complete listing!
Tryout Check-In @ 10:30am (for all players that did not try out on 1/17)
Children can wear/bring their baseball gear. Please have your child bring his/her glove.
If registering, please bring original birth certificate and (3) Proofs of Residency to registration
Drafts will take place THIS weekend and teams will be formed!
RATES: Ages 3-6 $60 Ages 7-12 $100 Ages 13-14 $140
NOW ACCEPTING 3 YEAR OLDS! Any Child turning 4 in the 2015 Calendar year is now eligible to Sign-Up!!!
The 2015 Registration and Medical Release form has changed!
Click Here To Print Out 2015 Registration & Medical Release Form
Shop At SPORTS AUTHORITY & SAVE 20%!
Gear up for the upcoming season at Sports Authority! Shop Sat. Feb 7 and Sun. Feb 8, 2015 & SAVE 20%! Sports Authority will donate 5% of all sales back to BP National! You must present our coupon when shopping!
Click for Sports Authority Coupon
Coaches Needed in T-Ball/Rookie Divisions (Ages 3-7)!
Buena Park National Little League is built on volunteers! Coaches are needed for the upcoming 2015 Spring Season, especially in the lower divisions. T-Ball (age 3-5), Rookie (Age 5-7) and Minor B (Age 8-10) divisions need new Managers and Coaches to step up. You can make a difference in a child's life!
Plan practices around YOUR schedule – volunteer today!!!
Handout:
Registration Forms