Buena Park National Little League: Welcome
Info@Buenaparkbaseball.com
JOIN US ON FACEBOOK - CLICK LOGO BELOW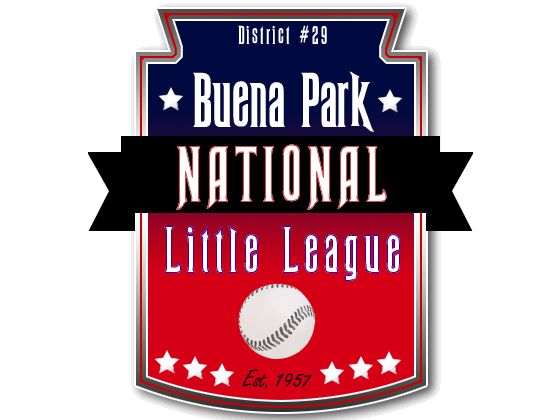 Buena Park National Little League
WINTER BALL Has Begun!
*WINTER REGISTRATION HAS CLOSED*
SPRING REGISTRATION BEGINS SATURDAY, OCTOBER 25th 10A-12NOON
Prices to be announced
Early Bird Rates (Full Payments before December 15th)
Tryouts Mid-January • Practices will begin in February • Games March-May (Tournaments May-June)
Please contact Player Agent Jason Mercier (Jason_mercier@yahoo.com) to register.
THANK YOU PARENTS FOR YOUR SUPPORT!
2014 BPNLL ALL-STARS
Congratulations to our 2014 Buena Park National All-Star Teams!
Please Click On The "BPNLL 2014 All-Stars" Tab On Left
For Team Members & To View All-Star Brackets
Handout:
Registration Forms