Buena Park National Little League: Welcome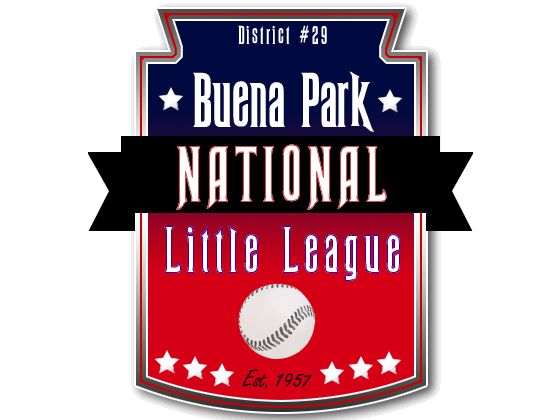 Little League Day With The Angels!
Sunday, April 26 - Game Time 12:35
**SOLD OUT!!!**
Thanks For Your Support!
1st Half Champions:
Majors: Orioles
Minor A: Orioles
Minor B: Orioles
Good luck to all teams in the 2nd half!
2ND HALF Game Schedules Now Available!
Please Click On The "2015 Spring Schedules" Tab For More Information!
Volunteers Needed!
Scorekeepers, field maintenance and snack bar help
is always needed and appreciated!
Learn To Keep Score!
Check out instructional videos on the "Volunteer/Scorekeeping" page!
Thanks To Our 2015 Sponsors!
We would like to thank our sponsors for the upcoming season:
SUPERIOR MARKETS - PREMIER CHEVROLET - KNOTTS BERRY FARM
JOHN'S INCREDIBLE PIZZA - BIG AIR TRAMPOLINE PARK - BLACK BEAR DINER
U S SHOP TOOLS - SOUTH COAST CONTAINER CORP. - AQUARIUM OF THE PACIFIC
LOS ANGELES KINGS - LOS COYOTES COUNTRY CLUB - JOHN WEBB/STATE FARM
SPORTS AUTHORITY - GANAHL LUMBER - D.L. BONE & SONS PAINTING
BUENA PARK POLICE DEPARTMENT - MEDIEVAL TIMES
Visit Our "Sponsors" Page To View And Visit Our Generous Supporters!
THANKS FOR YOUR SUPPORT!