The Baldwin Hills Youth Football Association: Welcome
Friday, September 11
Week 5
Week 5
October 10, 2015
Jackie Robinson Stadium

JFL BH Bruins vs PL Steelers ~ 9:30 AM
JC BH Bruins - Gold vs CA Colts - Black ~ 11:00 AM
CL BH Bruins vs LB Jr. Jackrabbits ~ 1:00 PM
JPW BH Bruins vs LB Jr. Jackrabbits ~ 3:00 PM

Carson

JC CA Colts - Blue vs BH Bruins - Blue ~ 11:00 AM
PW CA Colts vs BH Bruins ~ 3:00 PM
HOME TEAM RESPONSIBLE FOR CHANGE OF JERSEY COLOR
~~~~~~~~~~~~~~~~~

(Click links)

~~~~~~~~~~~~~~~~~~~

Friday, September 18
Pictures 2015
Picture Day
TBA
Location: Jackie Robinson Stadium
Please have players arrive 15 mins prior to scheduled time
THANKS for your cooperation...!
Mascot/JC Cheer 9:00 am
Clinic Cheer 9:30 am
JFL 9:00 am
JCB 9:45 am
JCG 10:30 am
Clinic 11:15 am
Cheer 12:15 noon
JPW 12:45 pm
PW 1:30 pm
All times subject to change
Tuesday, June 3
2015 Scholarship Winner
The 2015 OCJAAF Scholarship Awards Program
For Former Players & Cheerleaders
Jessica Tanner is our winner
for the OCJAAF Scholastic Scholarship
***************************
Awarded a $1000 scholarship
***************************
All Applicants MUST Have Participated In OCJAAF A Minimun Of Two(2) Full Season As A Player Or Cheerleader To Be Eligibile For Consideration Applicants Will Be Judged On... Grade Point Average • ACT Or SAT I Scores • Essay • School & Community Activities/Leadership AND Recommendation Letters, Which Include Information About Services And/Or Leadership In School Or Community Former Players & Cheerleaders
Congratulations from the Baldwin Hills Bruins Family
2015 Reg Information
Rancho Cienega Sports Complex
5001 Rodeo Rd. Los Angeles, California

*Child must be league age by July 31, 2015
Flag Football/Mascots ~ age 5 & 6 ~ $225.00
Tackle Football ~ age 7-13 ~ $325.00
Cheer ~ $250.00
(includes: shoes, hairbows & socks)

Payment Plans will be available for registration & cheer uniforms
For questions Contact: 323-789-0564
CASH OR MONEY ORDERS ONLY!
NO EXCEPTIONS!
Contracts (physical form) are available for pickup for those who have completed the registration process.
~~~~~~~~~~~~~~~~~~~
Hello Baldwin Hills Family,
OFFICIAL PRACTICE STARTS MONDAY JULY 27, 2015
Here are a few reminders..
1. All players and cheerleaders must have a physical before July 27, 2015. We will have a doctor come to our site to do physicals in June if you would like to wait until then. The cost will be $20.00.
2. You must pick up the contract (doctor's form) from us. Do not go to the doctor without our form.
3. All new players and cheerleaders must bring an abstract copy or original Birth Certificate and original utility bill in order for the contract to be printed.
4. If you have not paid in full, a deposit of $165.00 must be paid in order to receive your child's contract. (no refunds)
We would like to Welcome our New Family to our existing Baldwin Hills Bruin Family…
~~~~~~~~~~~~~~~~~
Practice starts July 27, 2015
We Will Have Practices Every Week Day (Except Sundays)
Until Players Have Obtained Ten (10) Hours Of Conditioning
6:00 p.m. until 8:00 p.m.
~~~~~~~~~~~~~~~~~~~
September 4th, 2015:
Uniforms will be issued next week. ALL fees must be paid in order to receive the uniform. The head coach will only receive uniforms for paid players. If parents are unsure of their balance they may check with us at the "Front Office".
Thanks,
The Baldwin Hills Bruins Board

2015 Coach Info
~Registration Dates~
~Season Schedule of Events~
~PayPal~
~Physical Exams~
~Player Proof of Age~
~Must Play Rules~
~~~~~~~~~~~~~~~~~~~~~
Handouts

~~~~~~~~~~~~~~~~~~~~~
2015 Board Members
PRESIDENT - VALERIE SAULSBERRY
VICE PRESIDENT - RICHARD HARRIS
SECRETARY - LACANDAS FLETCHER
TREASURER - LISA HAYES
ATHLETIC DIRECTOR - ERIK ASTURIAS
COACHES REP - ANTHONY SMITH
INSURANCE REP - MARK MCQUINN
EQUIPMENT MGR - KEITH POLK
PLAYER AGENT - CHERYL BOWMAN
FUNDRAISER COORDINATOR - VERA FORD
DIRECTOR - KEICHELLE FLENOIR

~~~~~~~~~~~~~~~~~~~~~~~

~ 2015 Season ~
Jr. Future League - Derril Lewis - derrelllaws@gmail.com
Jr. Clinic Blue - Carlos Fletcher - fletcher.carlos@gmail.com
Jr. Clinic Gold - Eddie Richards - edrichardsiv@gmail.com
Clinic - Keith Polk - keithpolkl@aol.com

Jr Pee Wee - Mark McQuinn - mcquinn.mark@gmail.com
Pee Wee - Anthony Smith - 323anthonysr@gmail.com
Jr. Midget - Tony Cannon - topcat_tone@yahoo.com
Thanks,
The Baldwin Hills Bruins Board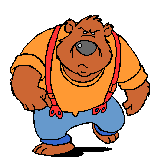 Baldwin Hills Bruins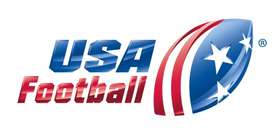 Click Logo for USA Football Info
Serving our Community
Serving Our Community for
, And It's Children Since 1958
HardTimes_RunDMC