The Baldwin Hills Youth Football Association: Welcome
2016 Reg Information
Rancho Cienega Sports Complex
5001 Rodeo Rd. Los Angeles, California
R e g i s t r a t i o n
6:00pm until 7:30 pm
Mon-Fri
until all teams are full

*Child must be league age by July 31, 2016
(includes: shoes, hairbows & socks)

For Questions Contact: 323-789-0564
CASH OR MONEY ORDERS ONLY!
and
PayPal
NO EXCEPTIONS!
~~~~~~~~~~~~~~~~~~~
Hello Baldwin Hills Family,
OFFICIAL PRACTICE STARTS
Here are a few reminders..
1. All players and cheerleaders must have a physical before July 2016. We will have a doctor come to our site to do physicals in June if you would like to wait until then. The cost will be $20.00.
2.
You must pick up the contract (doctor's form) from us. Do not go to the doctor without our form.
3. All new players and cheerleaders must bring an abstract copy or original Birth Certificate and original utility bill in order for the contract to be printed.
4. If you have not paid in full, a deposit of $175.00 must be paid in order to receive your child's contract. (no refunds)
We would like to Welcome our New Family to our existing Baldwin Hills Bruin Family…
~~~~~~~~~~~~~~~~~
Practice starts
We Will Have Practices Every Week Day (Except Sundays)
Until Players Have Obtained Ten (10) Hours Of Conditioning
6:00 p.m. until 8:00 p.m.
~~~~~~~~~~~~~~~~~~~
Thanks,
The Baldwin Hills Bruins Board

2016 Coach Info
~ Registration Dates ~
~ Season Schedule of Events ~
~ PayPal ~
~ Physical Exams ~
~ Player Proof of Age ~
~ Must Play Rules ~
~~~~~~~~~~~~~~~~~~~~~
Handouts

~~~~~~~~~~~~~~~~~~~~~
2016 Board Members
PRESIDENT - VALERIE SAULSBERRY
VICE PRESIDENT - RICHARD HARRIS
SECRETARY - LACANDAS FLETCHER
TREASURER - LISA HAYES
ATHLETIC DIRECTOR - ANTHONY SMITH
COACHES REP - ERIK ASTURIAS
INSURANCE REP - AUBREY WALKER
EQUIPMENT MGR - KEITH POLK
PLAYER AGENT/PHOTO ID COORDINATOR - CHERYL BOWMAN
HISTORIAN/FUNDRAISER COORDINATOR - VERA FORD
SCHOLASTIC COORDINATOR - KEICHELLE FLENOIR
~~~~~~~~~~~~~~~~~~~~~~~

~ 2016 Season ~
Jr Future League ( 5 & 6 yr old) - Brandon Jones - brandonlawrence86@yahoo.com
Jr Clinic - Chris Smith ( 7 & 8 yr old) - cstiles2008@aol.com
Clinic - Tony Cannon (9 & 10 yr old) - topcat_tone@yahoo.com
Jr Pee Wee - Keith Polk ( 11 yr old) - keithpolkl@aol.com
Pee Wee - Karwon Villery ( 12 yr old) - karwonv81614@yahoo.com
Jr Midget - Sydaris Smith ( 13 yr old) - 323anthonysr@gmail.com
Thanks,
The Baldwin Hills Bruins Board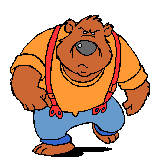 Baldwin Hills Bruins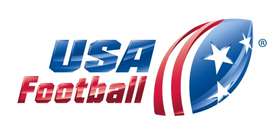 Click Logo for USA Football Info
Serving our Community
Serving Our Community for


, And It's Children Since 1958
HardTimes_RunDMC