The Baldwin Hills Youth Football Association: Welcome
2014 Reg Information
Registration Dates
April 5, 9, 19
May 3, 17, 31
June 7, 21, 28
July 12, 19, 26
Rancho Cienega Sports Complex
5001 Rodeo Rd. Los Angeles, California
10:00 a.m. ~ 2:00 p.m.

*Child must be league age by July 31, 2014
Flag Football/Mascots ~ age 5 & 6 ~ $225.00
Tackle Football ~ age 7-13 ~ $300.00
Cheer ~ $250.00
(includes: shoes, hairbows & socks)

Sibling Discount $25 off for each additional sibling
Payment Plans will be available for early registration & cheer uniforms
For questions Contact: 323-789-0564
CASH OR MONEY ORDERS ONLY!
NO EXCEPTIONS!
Contracts (physical form) are available for pickup for those who have completed the registration process.
~~~~~~~~~~~~~~~~~~~
Practice starts Monday, July 28, 2014
We Will Have Practices Every Week Day (Except Sundays)
Until Players Have Obtained Ten (10) Hours Of Conditioning
6:00 p.m. until 7:30 p.m.
~~~~~~~~~~~~~~~~~~~

Friday, April 25
Paypal
PayPal
Pay your Baldwin Hills Bruins 2014 Registration fees
thru our new PayPal account:
Schedule
Beginning In The Month Of July/August
Practice starts monday, July 28, 2014
We Will Have Practices Every Week Day (Except Sundays) Until Players Have Obtained Ten (10) Hours Of Conditioning
* Dinner will be served after practice, starting (TBA)....Until futher notice.
In September
Practices Are Reduced After Game #1 To Three (3) Days Per Week Usually Tuesday, Thursday & Friday At Rancho Cienega Park & Baldwin Hills Rec Center
Each Saturday
We Play Other Teams Within Our League From September Until Late November At Various Locations & Some Teams May Have To Travel To Play AWAY Games As Per The OCJAAF Schedule
Playoffs
The Last Three(3) Games Held In The Month Of November Are PLAYOFF Games Which Determines The Teams That Qualify As League Champions
The SUPER BOWL

It's On To The SUPER BOWL Where The Winners Are Crowned The ORANGE COUNTY JR. ALL-AMERICAN FOOTBALL CONFERENCE CHAMPIONS. For Their Respective Divisions

Physical Exams
PHYSICAL EXAMINATION REQUIRMENTS
Players & Cheerleaders
Are NOT Permitted To Enter Into ANY Type Of Physical Training Without First Obtaining Health Certification

Player Proof Of Age
YOUR CHILD'S "LEAGUE AGE" IS VERY IMPORTANT TO US
"LEAGUE AGE " Is Determined By How Old The Player Or Cheerleader Is On July 31st Of The Current Year.
PLAYERS & CHEERLEADERS ARE PLACED IN THEIR RESPECTIVE DIVISIONS ACCORDINGLY

First Time Players Are Required By OCJAAF To Show Proof Of Age On The Day Of Certification.
Proof Of Age...Is Satisfied By Submittal Of Any ONE Of The Following ORIGINAL DOCUMENTS
Certified True Copy Of U.S. Birth Certificate From A City Or Other Local Municipality, County Or State Passport Or Immigration Visa * All U.S. Government Birth Certificates * Alien Registration Card *Adoption Papers, Wherein The Player's Name & Date Of Birth Is Properly Recorded
PHOTOCOPIES OF THESE DOCUMENTS ARE UNACCEPTABLE

We realize The Importance Of Your Child's Document And We Assure You That Sensitive Information Contained Therein Will Remain Intact & Will Be Used For Certification Eligibilty ONLY.
End Of Semester JUNE REPORT CARDS Are Due During The FIRST WEEK Of Practice...



Must Play Rules
OCJAAF MUST-PLAY RULES
The OCJAAF has specific guidelines that enforce "MUST PLAY" rules for all players. In other words, each player-participant must meet a minimum 'playing time' on the field during games. It is a mandatory rule, and if not followed, it has both a monetary and a suspension penalty to the Head Coach. Thus, the playing time of all player-participants is followed and logged on an official 'Game Day' Roster through the Chapter Game Day Player Compliance Agents (also known as C.G.D.P.C.A.). Each football team is to provide two C.G.D.P.C.A. for this purpose. [These are usually parent volunteers who do this regularly at every game]. Each C.G.D.P.C.A. will partner up with an opponents C.G.D.P.C.A., and one set will verify the Home team, and, the other, the Visitor team. Once verified and completed the 'Game Day' roster is forwarded to the OCJAAF.

WHAT ARE THE MUST PLAY RULES FOR MY CHILD'S TEAM?...
FUTURE LEAGUE [Flag] - JUNIOR CLINIC - CLINIC
Each player must be designated to play one [1] 'continuous' quarter [10-minutes] of play. This includes: offense, defense and special teams as required.

JUNIOR PEE WEE and PEE WEE
Each player must be designated to play one [1] 'continuous' quarter [10-minutes] of OFFENSE or DEFENSE. Does not include Special Teams: Kick-off, kick-off return, punt, punt-return, extra point and field goals teams.

JUNIOR MIDGET and MIDGET
Each player must participate in six [6] 'action' players if there are 26 or more players on game day; or ten [10] 'action' plays if there are 25 or fewer players on game day.

Coach Info

~ 2014 Season ~
Jr. Future League - Carlos Fletcher - fletcher.carlos@gmail.com
Jr. Clinic Blue - Fidel (Dale) Smith - rpigman@aol.com
Jr. Clinic Gold - Eddie Richards - edrichardsiv@gmail.com
Clinic Blue - Keith Polk - keithpolkl@aol.com
Clinic Gold - Karwon Villery - karwonv@yahoo.com
Jr Pee Wee - Anthony Smith - 323anthonysr@gmail.com
Pee Wee - Tony Cannon - topcat_tone@yahoo.com
Jr. Midget - Mark McQuinn - mcquinn.mark@gmail.com

Tuesday, June 3
2014 Scholarship Winner
The 2014 OCJAAF Scholarship Awards Program
For Former Players & Cheerleaders
Juan Jimenez is our winner
for the OCJAAF Scholastic Scholarship
***************************
Awarded a $1000 scholarship
***************************
All Applicants MUST Have Participated In OCJAAF A Minimun Of Two(2) Full Season As A Player Or Cheerleader To Be Eligibile For Consideration Applicants Will Be Judged On... Grade Point Average • ACT Or SAT I Scores • Essay • School & Community Activities/Leadership AND Recommendation Letters, Which Include Information About Services And/Or Leadership In School Or Community Former Players & Cheerleaders
Congratulations from the Baldwin Hills Bruins Family
Serving our Community
Serving Our Community for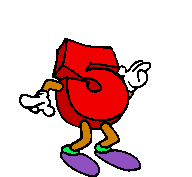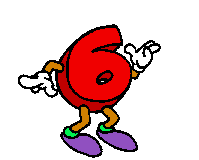 years, And It's Children Since 1958
HardTimes_RunDMC