The Baldwin Hills Youth Football Association: Welcome
Thursday, January 16
Awards Banquet 2013
You are cordially invited to
Baldwin Hills Football & Cheer
"2013" Awards Banquet
Saturday, March 8, 2014
Kenneth Hahn Park - 4100 La Cienega Blvd, Los Angeles, CA
10:00 a.m. - 3:00 p.m.
Parking $6.00 per car
Attire: Casual
Please join us for our aanual awards and trophy presentations to celebrate
the end of the season. We look forward to sharing this spcial occasion with
you and your family.
Food Tickets are $8:00 per person
Football players, cheerleaders, and rostered staff are free.
*Food tickets will not be sold at the park*
**All equipment must be returned to receive trophy**
We will offer a special discount rate on registration for the 2014 season for
returning Players amd Cheerleaders only.
$200.00 ~ Tackle
$150.00 ~ Cheer
$125.00 ~ Jr Future League & Mascot
**This rate does not include the fundraiser fee**
**Lunch will begin at 11:30 a.m.
(food will be available from 11:30 a.m. - 2:30 p.m.)
**Time Slots:
Cheer - 10:30 a.m.
Football
Jr Future League & Jr Clinic 10:30 a.m.
Clinic Blue, Jr PeeWee & Jr Midget - 12:30 p.m.
Clinic Gold & PeeWee - 1:30 p.m.
Food Tickets sale dates - Saturday, Feb 1st and Feb 15th at
Rancho Cienega Park from 10:30 a.m. until 12:30 a.m. at the picnic table.
Wednesday, November 27
OCJAAF Super Bowl 2013
OCJAAF SUPER BOWL
UNDEFEATED (12 - 0)

C L I N I C D I V I S I O N
C H A M P I O N S
NFL BH-Bruin Gold (24)
vs
AFL BF-Broncos Blue (0)
Congratulations from the entire Baldwin Hills Bruins family. . . . !
12 - 0
BH Bruins - Gold 52 vs SB Packers 12
BH Bruins - Gold 40 vs IW Jets 0
BH Bruins - Gold 33 vs LA Hurricanes 0
BH Bruins - Gold 46 vs NM Seahawks 6
BH Bruins - Gold 43 vs LB Jr. Jackrabbits 0
BH Bruins - Gold 46 vs CA Colts - Blue 6
BH Bruins - Gold 47 vs SG Aztecs 0
BH Bruins - Gold 55 vs IV Chargers 6
BH Bruins - Gold 44 vs NM Seahawks 0
BH Bruins - Gold 37 vs CA Colts - White 0
BH Bruins - Gold 32 vs FV Barons 0
BH Bruins - Gold 24 vs BF Broncos - Blue 0
Tuesday, October 29
OCJAAF League Champs
O C J A A F
LEAGUE CHAMPS
Junior Future League NFL Atlantic
BH Bruins (8 - 0)
Junior Clinic NFL Atlantic
BH Bruins (8 - 0)
Clinic NFL Atlantic
BH Bruins - Gold (8 - 0)
Pee Wee NFL Atlantic
BH Bruins (8 - 0)
Monday, December 2
Clinic SB 2013
Serving our Community
Serving Our Community for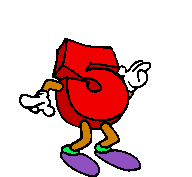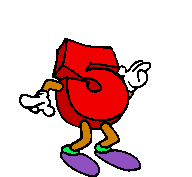 years, And It's Children Since 1958
HardTimes_RunDMC