Ashburn Wolves: Sponsors
Royal Auto Body of Sterling
21600 Cedar Lane # 106
Sterling, Virginia
20166



royalautobdy@aol.com
Phone: 703-433-5360
Fax: 703-433-5362
Gills Automotive Service Center
21585 Cedar Lane
Sterling, Virginia
20166-9261



Phone: (703) 421-9760
Total Auto Parts (2010)
850 Station Street
Herndon, Virginia
20170



Phone: 703-471-4710

Morgan Orthodontics

Dr. Emmanuel. Skordalakis
46950 Jennings Farm Drive #160
Sterling, Virginia
20164



Phone: 703-421-3000
Integrated Sports Medicine & Physical Therapy
19441 Golf Vista Plaza, #230
Lansdowne, Virginia
20176


Year Sponsored: 2008

Integrated Sports Medicine & Physical Therapy seeks to provide only the highest quality direct, personal care to our patients through our commitment to service and excellence, both personally and professionally.

We pride ourselves in the continual pursuit of knowledge, which allows us to provide or patients with the most up-to-date treatments.

Phone: 703-724-7474
Manhattan's Pizzeria
43930 Farmwell Hunt Plaza # 1
Ashburn, Virginia
20147


Years Sponsored: 2008

The Best Dang Pizza in the World

In the vibrant towns of Ashburn and Sterling, you will find a bit of Italy and Greece when you stop by Manhattan Pizzeria. This is the place to go for pizza, calzones, souvlaki, gyros, pasta, salads and hot and cold subs. This is a family that knows how to make food – and for good reason.
Phone: 703-858-1388
Glory Days
43170 Southern Walk Plaza
Broadlands, Virginia
20148


Years as Sponsor: 2007-2008, 2008-2009
At Broadlands Southern Walk Village Center
broadlands@glorydaysgrill.com
Phone: 7037291212
Fax: 7037290012
Ashburn Service & Tire
44071 Ashburn Shopping Plaza
Ashburn, Virginia
20147


Thanks to our first Sponsor, Ashburn Service & Tire for their donation.
Phone: 703-723-9499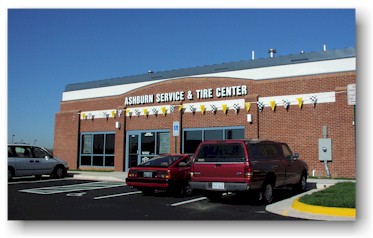 Bowmans Heating and A/C, Inc.
100 Executive Drive #5
Sterling, Virginia
20166


Thanks to our Sponsor Bowmans!
Sponsor given to the Wolves by Megan Salvatore.
bowheatac@aol.com
Phone: 703-471-0451
Fax: 703-471-0452
Countryside Service Center
1 Pigeon Hill Road
Sterling, Virginia


Thanks to Countryside Service Center for their donation.
Phone: 703-444-4550
Reston / Herndon Automotive
11728 Sunset Hills Rd
Reston, Virginia
20190


Thanks to Reston / Herndon Automotive for their support. Be sure to check out their website for 4 convenient locations.
Phone: 703-437-7070

Molly Wilder
Ellie's Grandmother
Thanks for the contribution to the team Molly! Hope you can make it to the games!
__________________________________________
A Special Thanks to Molly for donating for the 2nd time!!
Foster's Enterprises, Inc. T/A Gateway Exxon
Thanks to the Owners of Fosters Exxon.
Phone: 703-444-0655
Southpaws Veterinary Specialists and Emergency Services
8500 Arlington Blvd.
Fairfax, Virginia
22031


Thanks to owners Dr. Bud Siemering and Dr. Sarah Sheafor for their contribution.
Phone: 70-752-9100
Fax: 703-752-9200
Pomodoro Pasta & Pizza
45591 Dulles Town Crossing
Sterling, Virginia
20164


Delicious Italian Food
Phone: 703-421-0096
Candyco Transcription Service, Inc.
1 Mann Blvd.
Clifton Park, New York
12065


"In support of my granddaughter Kelly Reilly and her teammates. Best of luck to all in your sport" - Candy Barton
Phone: 5183718910
Dr. Robert Strange, Orthodontics
17E Fort Evans Rd N.E
Leesburg, Virginia
20176

Judy and Jerry Bell
| | |
| --- | --- |
| | Thank you to Amanda's grandparents! |
Angelo & Barbara Salvatore
| | |
| --- | --- |
| | Thank you Megan's grandparents! |
Total Auto Parts
850 Station St.
Herndon, Virginia
20170



Phone: 703-471-4710