Armstrong High School Boys Soccer: Welcome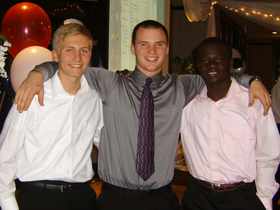 2013 Captains: Collin Wittkowske, Michael Elder, Milton Tamunang
The website has changed! For details on all games and events, Click on EVENTS (not schedules)

2013 Dates are added. Check under EVENTS for details

Varsity Trip to Duluth : Friday and Saturday August 30-31, 2013 (Labor Day Weekend) Players ride a bus, parents are welcome to come at their own expense.

Cub Foods Bagging: Sunday September 1, 2013

Pancake Breakfast: Saturday September 14, 2013 8:00 - 10:00 am


Soccer Clinic: July 8 - 12, 2013 1:00 - 3:00 at AHS Stadium. Boys and Girls ages 8 - 14! To register..... Click on "Handouts" to download the 2013 Clinic Registratrion form and mail in with your payment.

2013 Practice schedules are communicated directly to the players. The expectation is that practice is every night there is not a game unless the coach tells the player otherwise. As of now, the practice schedule for each team is as follows. Practices are held at Zachary Park
Times for each team TBD
2013 Coaches: Varsity Head Coach- Kent Getchell: malmo@comcast.net cell 612-801-4401 Varsity Asst.Coach-Scott Eisentrager JV- Adam Thompson B-Squad- Alex Houg 9th Grade- TBD Goalie Coach - Andy Larew
For All Game Schedules click on "Events". If you click on the game location a pop-up will show you the address of the game location. Click on the blue compass beside it and it will show you a map with directions to the game.
Armstrong High School Athletic Office Sharon Shea 763-504-8833
2013 Booster Club Executive Committee: President; Ryan Leddy VP; Jim Schulz Treasurer; Dave Slack Secretary; Mary Slack Past President; John Elder Members at Large; Diana Schulz, Judy ELder

For the latest news on game times & locations, check www.Rdale.org/AHS/Activities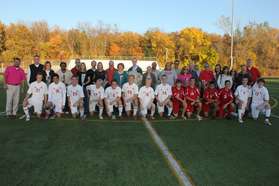 2012 AHS Seniors