Arkansas Lady Titans: Titan 11/12 Grade

Lady Titan 94 April 2010
Tuesday, January 4
Lady Titan 94 News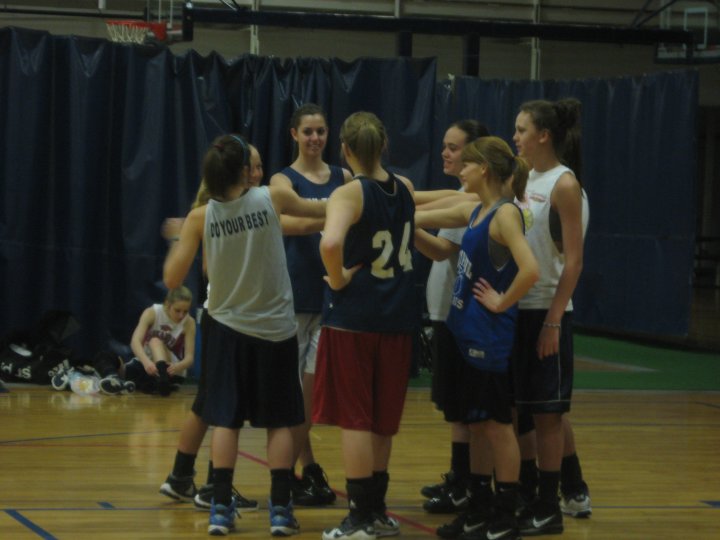 Lady Titan 94's "Never Give Up"
LADY TITANS '94 9th Grade Based Team
Overall record: 63 - 21 75.9% Win/Loss Percentage
2010 Season Record: 0 - 0 o4/10/10 MAYB Springdale, AR o4/17/10 Prime Time Bentonville, AR
2009 Season Record: 33 - 12
5/02/09 MAYB Springdale, AR 2nd Place 5/16/09 MAYB Springdale, AR 2nd Place 6/06/09 MAYB Fayetteville, AR 2nd Place 7/25/09 MAYB Springdale,AR 2nd Place 8/01/09 MAYB Fayetteville, AR Championship
The '94 titans finished this past weekend (June) tournament, in dramatic fashion, with the clash of the Titans (Tulsa vs Arkansas). The game was for 3rd place. And by the grace of God and a timely rebound and put back by Macey Martinez, the Arkansas Lady Titans prevailed 44-43.
We finished the tournament with a 3-2 record, losing 2 games by a total of 9 points. Four of the 5 games were decided by 5 points or less. The biggest difference, in all of the games, was the play of Tammy's '95 grade group. Cayden, Jessica, Katelyn, Lauren and Ashton were instrumental in each and every game. An unbelievable effort on their part both on and off the court.
Most of the time we had more 7th graders on the floor than 8th graders while the competition was all 8th grade, yet they never backed down, never gave up and never lost faith. I've coached a lot of games in my life but probably had more fun coaching these kids, this weekend, than any other group that I've ever coached.
Coach Wedding
Lady Titan 94
MAYB 2008 Champions (Fury)
30 - 9 record
Bentonville
Fayetteville
Branson
Four Second Place Finishes
Finished Top 18 MAYB 2008 Nationals
Are You A True Lady Titan Player?
You are if you believe and follow these 12 principles:
Pat Summitt's Definite Dozen Principles
1. Respect Yourself and others; 2. Take Full Responsibility; 3. Develop & Demonstrate Loyalty ; 4. Learn To Be A Great Communicator; 5. Discipline Yourself So No One Has To; 6. Make Hard Work Your Passion; 7. Don't Just Work, Work Hard; 8. Put Your Team Before Yourself; 9. Make Winning An Attitude; 10. Be A Competitor; 11. Change Is A Must; 12. Handle Success Like You Handle Failure.
If there is a recipe for success, I would think it came from Pat Summitt's kitchen. Coach Summitt is the only college coach that has won 1,000 games.
Lady Titans....Do Your Best!
Never Give Up...
Never Back Down...
Never Lose Faith...
DO YOUR BEST!!! WHO WE PLAYING FOR? G O D !!!!!!!!
"The team that wants the ball more than the opponents will win everytime"
Friday, September 2
TItans 2011