Arkansas Lady Titans: My Site News
Wednesday, December 14
Lady Titan Club News
May 13-14-15; The 94 Titans competed in the Arkansas MAYB state Championship tournament and made it to the final 4 for our age group (there were 14 teams competing). We lost 2 times to Missouri Dream Team who are currently ranked 4th Nationally in AAU.

In our measure we ARE the Arkansas State champion, the 3 teams who finished ahead of us are all from Missouri. :)

The AR Lady Titan 4th Grade Team represented the club Saturday (May 14, 2011) in Clarksville against some national rated programs - the girls played with a lot of heart and ended the day with a 1-2 record - As coaches all you can ask for is 100% effort and that's what we got from the girls Saturday. Are the girls pleased with their performance? No way! They're ready to get back to work to get better - We love this group.
Congratulations to the Coach Scott and the Lady Titan High School team place 2nd at the April 3 Springdale MAYB
Congratulations to Alma High School, Gravette High School, Huntsville High School, Siloam High School, Shiloh Christian High School and West Fork High School all with current or former Lady Titan players on heading to the Arkansas State Tournament -
Congratulations to Shiloh Christian Lady Saints and Coaches, the 2011 4A State Champions.
Congratulations to Alma High School, runner up 2011 5A State Champions.
Congratulations to Gravette High School on their first appearance in the State Tournaments since 2001 - Great job ladies, your building a new program up there.
Good Luck from Coach Dwayne, Coach Loren and Coach Scott
Former Lady Titan 93, Kami Garrison, signs with John Brown University
Former Lady Titan 93, Miss Shelbi Honeycutt, recently signed with Ohio State University and will join Miss Ashley Adams a former Blue Bomber 92 player. Shelbi is a senior at Siloam High School this year.
Former Lady Titan 93, Miss Hannah Persing, recently signed with Quachita Baptist University
Former Lady Titan 93, Miss Montana Rickey, recently signed with Southwestern College, Winfield, KS
2010 Season
Titan 95's Take Third At MAYB Springdale
Titan 95 Take Third At MAYB Fayetteville
Titan 95 Take Second At The MAYB State Tournament
Titan 95 Bring Home Another Championship MAYB Springdale
Titan 95 Bring Home Championship in Their First 2010 Tournament
Titan 94 Finish Strong in First Spring Tournament
LADY TITAN CLUB RECORD
380 - 120 76.1% Winning Percentage
Home of....
36 Tournament Championships
30 2nd Place Finishes
8 3rd Places Finishes
Elite 8 Finish - Lady Titan 93's 2006 MAYB Nationals
Final 4 Finish - Lady Titan 93's 2007 Prime Time Nationals
Sweet 16 - Lady Titan 93's 2008 Prime Time Nationals
"The team that wants the ball more than the opponents will win everytime"

Together
Each of Us
Advances (up the)
Mountain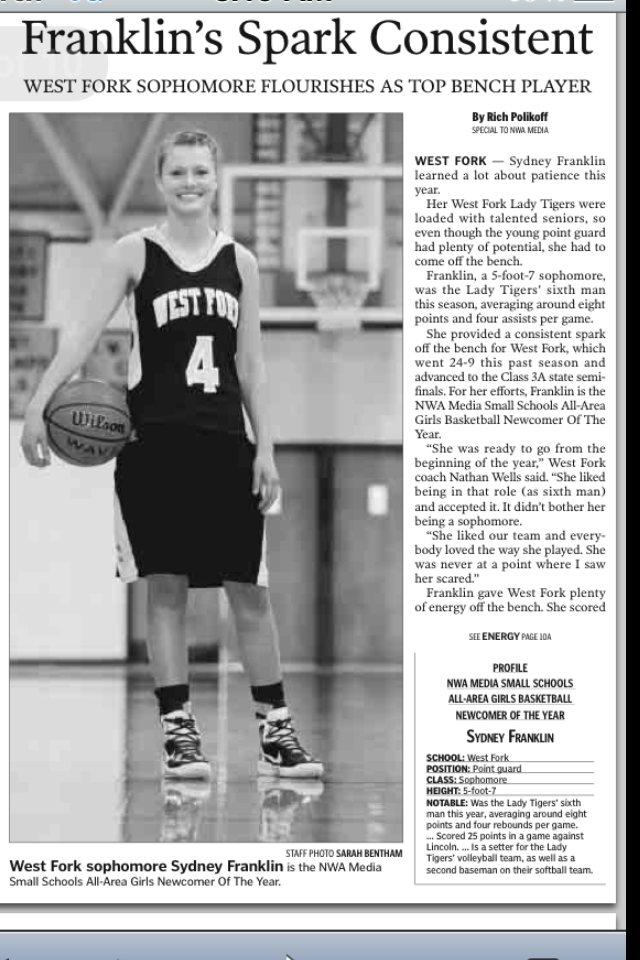 Lady Titan 94's Franklin Representing