Admin

Arizona Titans Baseball

Dennis Clancy

602-316-9857

dclanc@yahoo.com

Paradise Valley

Phoenix, Arizona

85028
| | |
| --- | --- |
| Titan Sponsors | |

Arizona Titans Thank You!
| | |
| --- | --- |
| | The Arizona Titans Baseball Organization would like to THANK YOU for your support! As coaches and parents we are very proud of these dedicated baseball players who not only display team spirit but exceptional sportsmanship. This reflects on the communities that we live in and the state of Arizona in a way that promotes that positive feeling our national pastime provides. |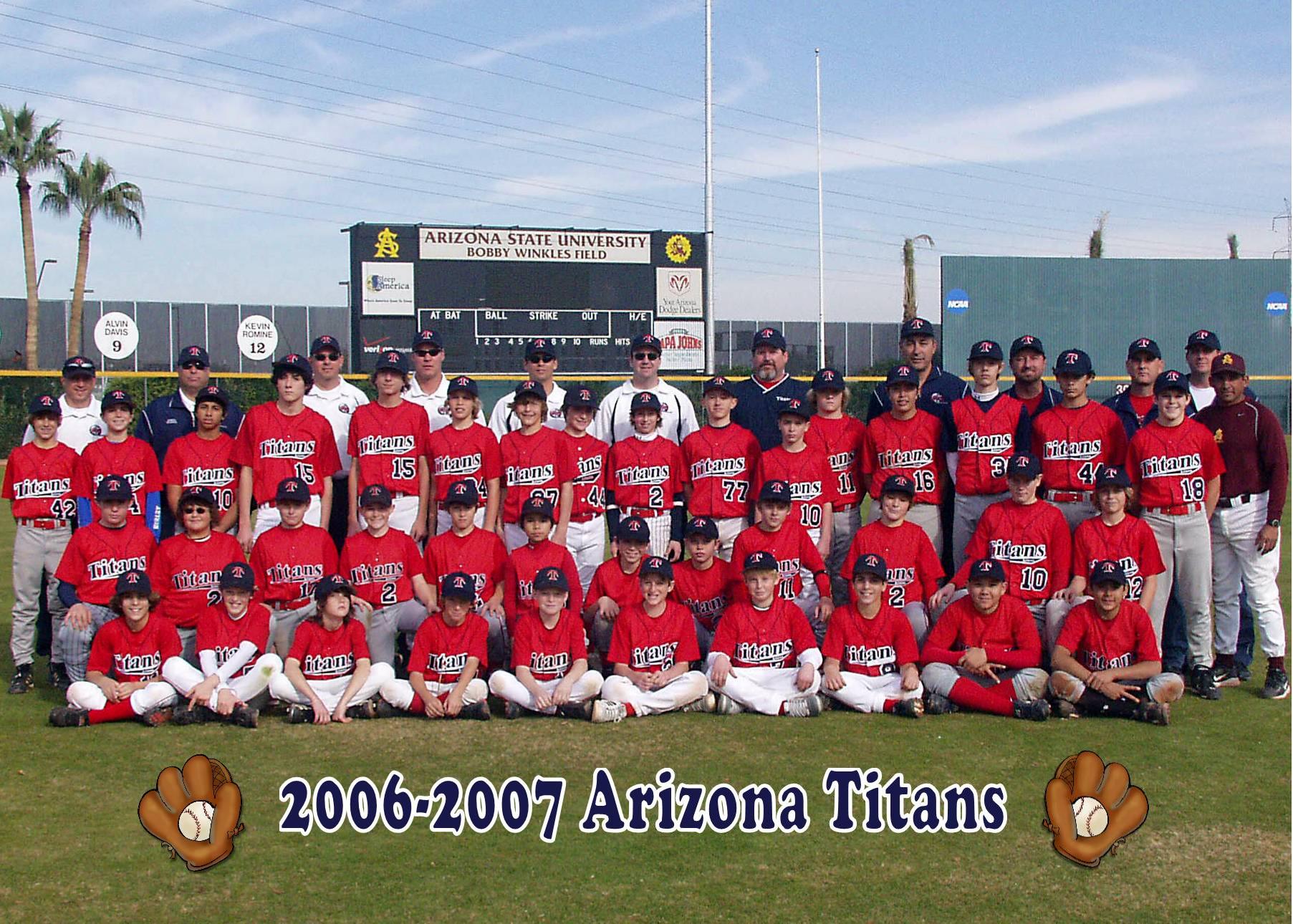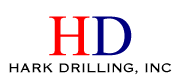 Hark Drilling, Inc.
12225 W. Peoria Ave. Suite A
El Mirage, Arizona
85335


Hark Drilling, Inc. is a specialty contractor providing services in Drilled Foundations, Soil Stabilization, Augercast Piles and Micropiles. Hark Drilling, Inc. has the ability to provide design build services in these areas which enables us to provide a close working relationship with our customers at a lower price.


jeff.harkless@harkdrilling.com
Phone: 623-434-3105
Fax: 623-434-3175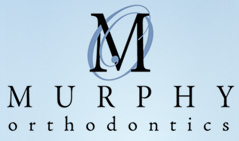 Murphy Orthodontics

Tim Tyson
| | |
| --- | --- |
| | Have a great season Titans! |

Norcon Industries
5412 E Calle Cervitos
Guadalupe, Arizona
85283


Norcon Industries, Inc. was established in 1986 by brothers Tim and Ned Norris. Norcon is a full service architectural specialty product distribution firm specializing in educational, institutional, hospitality, church and commercial projects. From the servicing of existing products; to orchestrating multi-product installations; to the fast track completion of major multi-site projects, Norcon's skilled team is dedicated to earning your repeat business. And for the design community, we offer professional architectural consulting for your specification writing, budgeting and design implementation needs.
nedb@norconindustries.net
Phone: 480-839-2324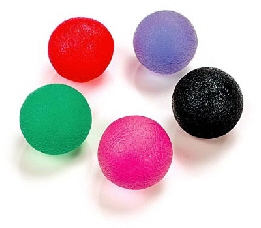 Steven Kremer, OT, CHT Ideal Hand Theraphy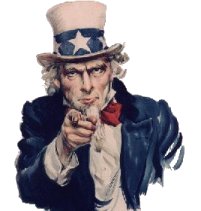 Uncle Sam's
3217 E Shea or
10520 N 90th St
Phoenix/Scottsdale, Arizona


Phoenix 602-996-3511 Scottsdale 480-419-1111

Uncle Sam's has operated its Phoenix location for more than 20 years and the Scottsdale site since 2001.
The menu focus on pizza, calzones, stromboli, wings and sandwiches (Cheese Steaks, Hoagies, Grinders).
Open 9:30 a.m.-11 p.m. Mondays-Thursdays; 9:30 a.m.-midnight Fridays and Saturdays; 10 a.m.-11 p.m. Sundays.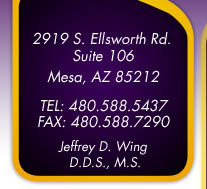 Wing Orthodontics
2919 S. Ellsworth Rd. #106
Mesa, Arizona
85212


At Wing Orthodontics, our mission is simple – we strive each day to make our patients happy and exceed their expectations in every way possible. Our top priority is to give our patients the smile they've always dreamed of, while helping them enjoy their visits to our office along the way. We want everyone to feel at home in our fun, comfortable, state-of-the-art office, and the goal of our warm and friendly staff is to help our patients feel like part of the family.
wingortho@yahoo.com
Phone: 480-588-5437
Fax: 480-588-7290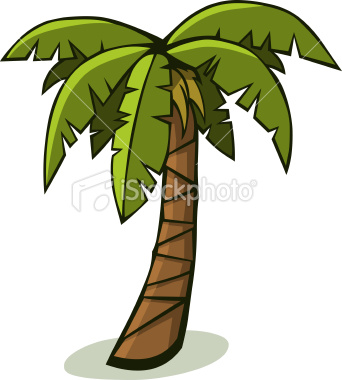 Nathan Davis Orthodontics
2500 S. Power Rd. #128
Mesa, Arizona
85209


Here at Davis Orthodontics, Dr. Nathan Davis strives to provide the highest quality of orthodontic care to our patients in and around the Mesa, Chandler and Queen Creek, Arizona areas. We know what a significant difference in health and self-esteem a beautiful smile can make, which is why we are dedicated to giving each of our patients the beautiful, straight smile they deserve!
kimk@davissmiles.com
Phone: 480-969-8500
Fax: 480-969-8503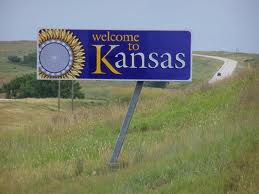 Dennis & Kathy Hamel
| | |
| --- | --- |
| | "Go Titans! Wishing you the best from Kansas!" |
Wilson - DeMarini
The Bat that bends - Kevin
Phone: 480-747-0169

Diversified Builder Supply, Inc.
4013 W Lindbergh Way
Chandler, Arizona
85226


Diversified Builder Supply, Inc. is one of Arizona's leading installers, and distributors of zero-clearance fireplaces, glass block windows / shower enclosures, and stone / brick veneers.

GO TITANS!
MClancy@diversifiedbuilder.com
Phone: 480-961-3780
Fax: 480-961-0171

American Express
| | |
| --- | --- |
| | A grant from the American Express Foundation. |

Metro Anesthesia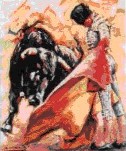 Shadow Mountain High School
2902 E. Shea Blvd.
Phoenix, Arizona
85028


We would like to thank SMHS & PVUSD for use of their facilities.
Phone: 602-867-5326

Horizon High School
5601 E. Greenway Road
Scottsdale, Arizona
85254


Instructional Support
Phone: 602-953-4104
--------------------Prior Years Sponsors--------------------

WGA - AZ Wetlands
5010 E Shea Blvd STE A-216
Scottsdale, Arizona
85254


WGA has been an environmental planning and engineering service provider since 2001. Our firm provides specialized engineering and science related to the development and restoration of natural water systems. We are recognized as a leader in the environmental field.
marty@azwetlands.com
Phone: 480-699-5404

Urology Associates
11411 N 104th St
Scottsdale, Arizona
85260


For over 45 years, Urology Associates' tradition has been providing cutting edge, state of the art, patient centered urologic care with compassion and unparalleled professionalism.
bakakletscher@cox.net
Phone: 602-264-4431
Fax: 602-241-5123

Compliance Manager
7580 E Aster Dr
Scottsdale, Arizona
85260


ComplianceManagerTM is a turnkey software solution designed to optimize risk management, compliance and audit projects and manage them from a single, fully integrated source. Clients are guided step-by-step through a proven compliance audit based certification framework. Internal control awareness and accountability, down to the process owner level, are guaranteed by leveraging the application's "intelligent" workflow engine, which continuously routes, tracks, records, evaluates and prompts user action. Every feature for an entire end-to-end project is inside.
mbanas@cox.net
Phone: 480-219-0133

Tempe Dodge Chrysler Jeep Kia
8005 S Autoplex Loop
Tempe, Arizona
85284


Tempe Dodge opened in the Tempe Autoplex in May 1993. We started with one basic philosophy …. to consistently exceed our customer's expectations. Our customers have shown us great loyalty and support over the years, and because of them, we are now one of the largest Dodge dealerships in the entire USA. In May of 2008, we proudly added the Chrysler & Jeep brands to our lineup..
Phone: 480-598-2363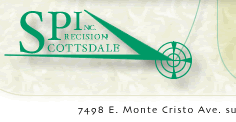 Scottsdale Precision Inc
7498 E Monte Cristo Ave Suite 104
Scottsdale, Arizona
85260


Precision sheet metal fabricator. Services commercial and industrial customers throughout the United States. SPI provides all facets of metal fabrication from simple brackets to complex enclosures.
pat@spiaz.com
Phone: 480-991-0317
Fax: 480-998-1267

Valenzuela Law Group
2398 E Camelback Suite 760
Phoenix, Arizona
85016


Valenzuela Law Group PLC (VLG) is a law firm specializing in real estate transactions and representing real estate investors and developers in a variety of commercial transactions, including real estate acquisitions, development, financing, leasing and sales. Our clients include national, regional and local developers, real estate owners, real estate investors, and retailers.

By concentrating its expertise in commercial real estate transactional matters, VLG is able to skillfully and efficiently assist its clients in capitalizing on real estate development and investment opportunities.
mvalenzuela@vlawgroup.com
Phone: 602-474-5750

Tiglas Engineering
809 W Maryland Ave
Phoenix, Arizona
85013


Go Titans! Have a great Season!
jamie@tiglaseng.com
Phone: 602-992-3900
Fax: 602-992-1541

Performance Coating
406 E Pioneer St
Phoenix, Arizona
85040


GO TITANS!
We would like to take this opportunity to introduce ourselves. Performance Coating, Inc. is a metal finishing company that has been in the Phoenix area since 1983 and have grown to be a very diversified, multi-faceted company. We now do a variety of different processes. We are pleased with our reputation for rapid turn around and low reject rates. For the past several years we have averaged 98.75% in a monthly timeliness and quality ratings done by one of our customers.
steve@performancecoating.com
Phone: 602-276-1231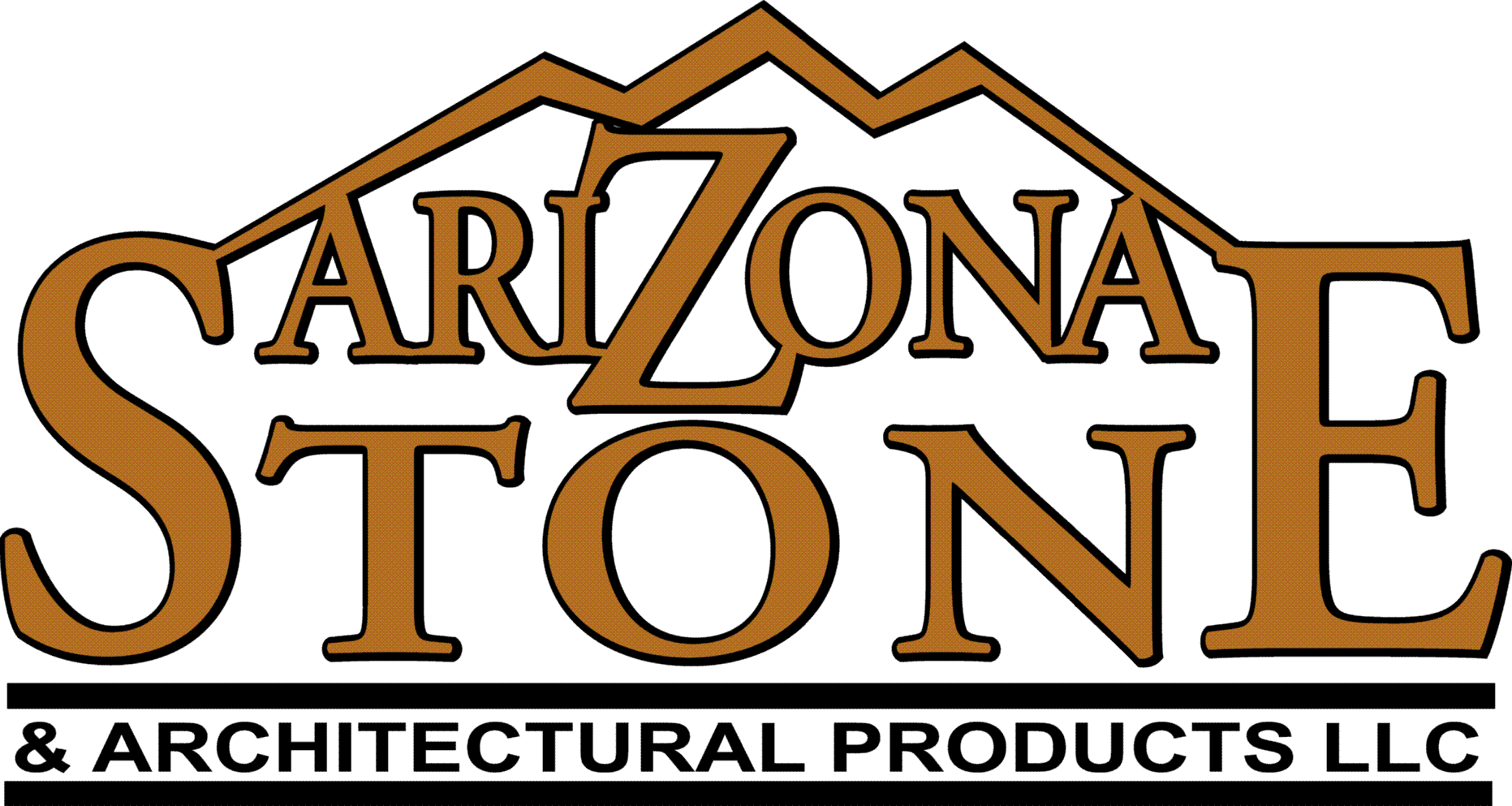 Arizona Stone
4502 E. Virginia St. Suite #102
Mesa, Arizona
85215


For all your Stone needs! Go Titans!
Phone: 480.641.1042
The Field House
1661 S Val Vista Dr # 112
Gilbert, Arizona
85295


Best Wings in the Valley! Go Titans!
Phone: (480) 899-8228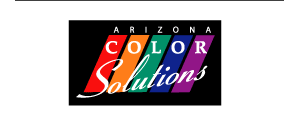 Arizona Color Solution
1025 N McQueen RD
Gilbert, Arizona
85234


Your Source for all your large format outputs and vinyl banners.
mikeazcoso.com
Phone: 480-503-2665
Fax: 480-503-2275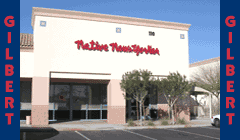 Native New Yorker
110 S. Val Vista Rd. Ste B-8
Gilbert, Arizona
85296


Play Hard Titans!
Phone: 4805390884
The Gilbert Skybox Sports Grill
825 S. Cooper Rd. Ste B5-B6
Gilbert, Arizona
85233


Good Luck Titans!
The Liu Family
Warewolf LLC
3111 N Manor Dr East
Phoenix, Arizona
85014


Proud Sponsor of Titan Baseball!
dave@itinio.com
Phone: 602-421-4029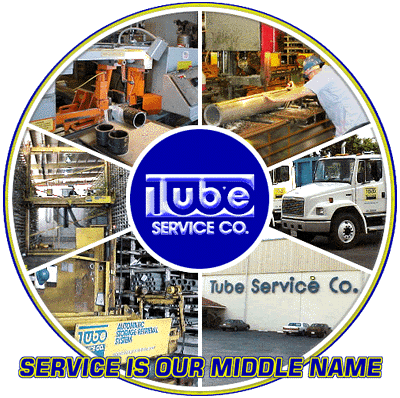 Tube Service Company
1107 Jackson St
Phoenix, Arizona
85034


We wish all these young athletes the very best and hope they have a rewarding experience playing "America's Game"!

TUBE SERVICE COMPANY provides a tubular products distribution service that is second to none in the western United States. Founded more than two decades ago, Tube Service introduced the nations first high-tech computerized storage and retrieval systems in Santa Fe Springs and Milpitas. In money saved and orders facilitated, these million-dollar automated systems have proved themselves hundreds of times over to Tube Service's satisfied customers.
Tfaley@tubeservice.com
Phone: 602-267-9865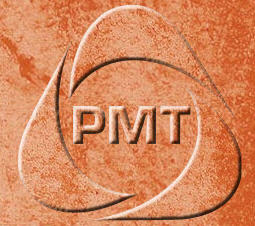 Phoenix Metal Trading
610 S 19th Ave
Phoenix, Arizona
85009


Phoenix Metal Trading, Inc. specializes in industrial plant pick-up of material generated by the manufacturing process. We have a variety of containers available from 4X4 bins to 40-yard roll off containers and a fleet of trucks to deliver them.
Phoenix Metal Trading, Inc. was established in 1989 as an independent, privately held scrap metal recycler. Jonathan Colner, co-founder and president is now the sole owner and has helped develop the business from an initial $150,000 investment to one of Arizona's largest and fastest growing full service recyclers.
Phoenix Metal Trading, Inc. has become recognized as one of the most energetic and innovative in the scrap meal industry. Its reputation for professionalism and exemplary service has led to long-term relationships with many of the Southwest's top industrial companies.
Our mission at Phoenix Metal Trading is to provide the best service at a fair price and to continually improve our company to be a leader in our industry.

debbie@phxmtl.com
Phone: 602-257-4660
Fax: 602-257-1995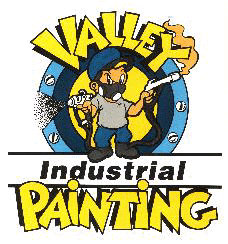 Valley Industrial Panting

Reliance Steel & Aluminum Co.
| | |
| --- | --- |
| | Reliance Steel & Aluminum Co. (NYSE:RS) is one of the largest metals service center companies in the United States. Through a network of more than 180 locations in 37 states, Belgium, Canada, China, South Korea and the United Kingdom, the Company provides value-added metals processing services and distributes a full line of more than 100,000 metal products. These products include galvanized, hot-rolled and cold-finished steel, stainless steel, aluminum, brass, copper, titanium and alloy steel sold to more than 125,000 customers in a broad range of industries. |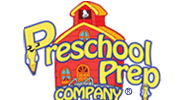 Preschool Prep Company
PO Box 1159
Danville, California
94526


Go Titans!
Preschool Prep Company™ was formed to research and develop tools that would help educate children in their early years. One two-month study and hundreds of hours of research and development later, Preschool Prep Company™ brings to the market a line of products that help young children master letters, numbers, shapes and colors before they are even able to speak.
kathy@preschoolprepco.com
Phone: 925-743-1400

ESC Electric, Inc
824 S Langley Ave
Tucson, Arizona
85710


GO TITANS!
Phone: 520-885-3283

Towne Jewelers
15029 N Thompson Peak Pkwy
Suite B-103
Scottsdale, Arizona
85260


Towne Jewelers is a family owned and operated business that has been serving clients in the Valley for 20 years. It is our desire to continue to be your full service jeweler for many generations to come. Integrity and value are the foundations upon which our business has been built. It is our desire, in addition to providing you with that special piece of jewelry to be the first place you think of when your family requires the services of a jeweler. We offer a wide range of jewelry and accessories to suite your needs, striving to provide you with exactly the right piece. Whether it is an item from our inventory, a special order or a custom design, we will meet your needs with integrity and provide an outstanding value. We look forward to serving you.
Phone: 480-661-1932

Fountainhead Equity Partners
5141 N 40th St #400
Phoenix, Arizona
85018


Go Titans!
art@founteq.com
Phone: 602-468-3900

Arcadia Management Group
PO Box 10
Scottsdale, Arizona
85252


Arcadia Management Group, Inc., a privately held corporation based in Phoenix, Arizona was formed in 1986 to provide the highest quality commercial property management services available in the market place. Our team of real estate professionals stands ready to service your commercial real estate needs. Arcadia Management Group, Inc. is licensed to do business in Arizona, California, Nevada and Texas.
pburgess@arcadiamgmt.com
Phone: 602-955-4700-207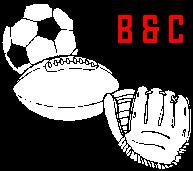 B & C Wholesale Sports

Christ Lutheran School
3901 E Indian School Rd
Phoenix, Arizona
85018


Quality Education. Christian Values.
It is true that our school has great academic standards, but even more important to us are the spiritual values that we have to share, which have eternal significance. It is our desire to assist not only our students, but their entire families to grow in a deeper personal relationship with our Lord Jesus Christ.

gharman@cclphoenix.org
Phone: 602-957-7010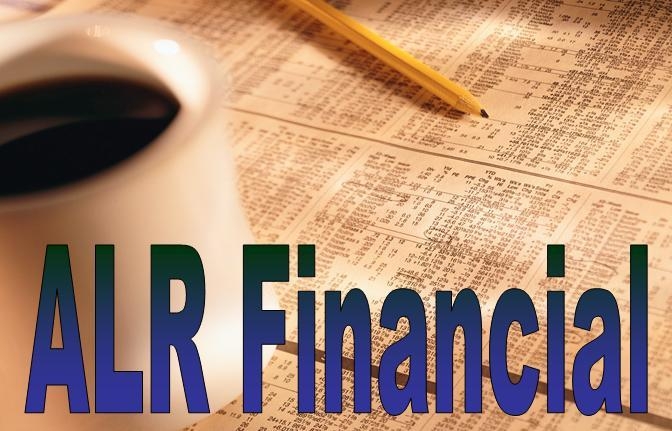 ALR Financial
8149 N 87th place
Scottsdale, Arizona
85258


Best of Luck. GO TITANS!
andrea.reiners@lpl.com
Phone: 480-315-6530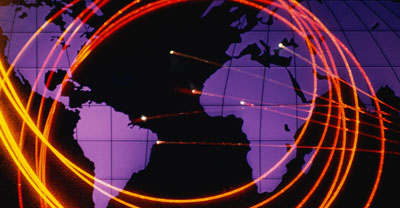 Advanced Integrated Technologies Group (AIT Group)
5260 S Ashley Dr
Chandler, Arizona
85249


We deliver tomorrow's results today through hands on business improvement expertise, global reach and a passion for getting results fast.
jonwiller@theaitgroup.com
Karen Rapp Interiors
3629 E Colter
Phoenix, Arizona
85018



Phone: 602-956-3575
Jacque Riggs & Company - Allstate
American Dental Plan
1645 E Bethany Home
Phoenix, Arizona
85016


Serving Arizona Since 1978
sales@arizdental.com
Phone: 602-265-6677
Fax: 602-266-0607
VMI HOLDINGS INC.
6235 N Hoganh Dr
Paradise Valley, Arizona
85253

DPR Realty
8537 E Via De Los Libros
Scottsdale, Arizona
85258



barrywax@cox.net
Phone: 480-250-5900
Universal White Cement
5610 W Maryland Ave
Glendale, Arizona
85301


Universal White Cement Company® was established in 1995 with one product, Universal Blended White Cement™. Developed specifically for the swimming pool industry, our patented pozzolan blended cement offered the pool plasterers greater durability, workability and increased cement strength.
Phone: 623-915-1813
Fallon Center for Youth Sports