Antioch Little League: Welcome
Antioch Little League
PO BOX 2685
Antioch, CA 94531
(925) 431-8478
Today Little League is the world's largest and most respected youth sports organization with more than 2.6 million participants play Little League in all 50 states and in more than 75 countries across the world. 8 World Series tournaments for boys and girls ages 11-18, all televised worldwide on ABC and ESPN.
Antioch Little League is for your child. Providing both competitive and non-competitive programs to learn how to play BALL using sportsmanship and teamwork. All Boys, ages 4 - 16, or Girls, 4 - 18, at all levels are guaranteed playing time in a great family environment!
Wednesday, September 3
Fall Ball Schedule
The 2014 FALL Ball Schedule is online and available !
Thursday, July 17
Fast Pitch Softball Clinic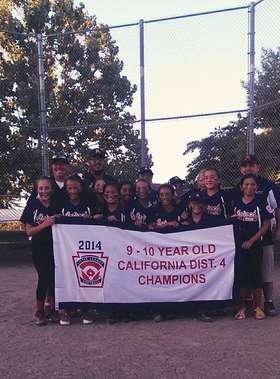 9/10 Champions
Thursday, July 17
2014 All Star Champions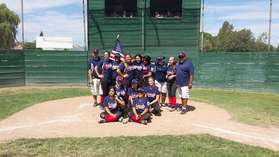 Big League Nor/ Cal Champs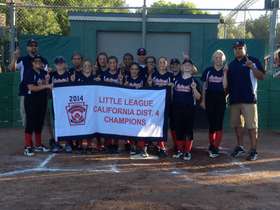 11/12 Champions
Sunday, July 27
2014 Fall Ball Signups
Did you miss our signups for Fall ball? Still interested? Email Nick Smith at nicksmithrealestate@gmail.com ... Teams will be formed shortly and Season will start right after Labor Day.. Fee is $80..