Altamonte Springs Babe Ruth Baseball : Welcome
Tuesday, August 9
BRINGING THE COMMUNITY OUT TO THE BALL PARK!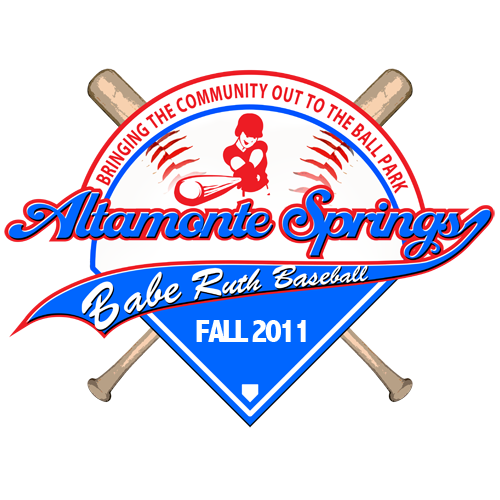 THE FALL SEASON IS IN FULL SWING WITH OUR FIRST TWO WEEKS ALREADY COMPLETED!
WE HAD A GREAT FIRST TWO WEEKS OF BASEBALL AT EASTMONTE PARK!
SCORES AND STATS WILL BE UPDATED OVER THE WEEKEND.
MAKE SURE YOU LIKE OUR BRAND NEW FACEBOOK PAGE BY CLICKING THE LIKE BUTTON ON THE TOP LEFT HAND SIDE OF THIS PAGE.
OR JUST CLICK ON THIS LINK
http://www.facebook.com/AltamonteBaseball
Saturday, September 17
Altamonte Baseball