Abilene Dixie Little League: Welcome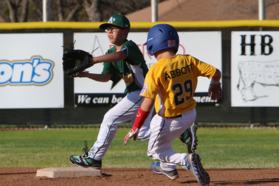 Photo provided by abileneathlete.com
Schedules are available to download
HERE
Come out and support your favorite Dixie Little Leaguer Today!
Games for Friday, April 17th have been cancelled, make-up date TBD
CONGRATULATIONS TO LARRY VAUGHN for winning our raffle!!!
Only games on the Dixie Major Field during the Spring Season are broadcast. You can also view archived games up to 30 days old.
MAKEUP GAMES
Major League
Sunday, April 19th
2 PM- A's v Cubs
4 PM- Indians v Pirates
6 PM- Indians v Cubs
8 PM- A's v Braves
Farm League
TBD- Arizona Wildcats v ACU Wildcats
COACHING
BASEBALL CAMPS
None at this time
Shop online with your favorite vendors and Dixie Little League will receive a percentage of your transaction.
2015 Age Determination Changes
Get Player Photos at AbileneAthlete.com
Check us out on Facebook
Send comments/questions/suggestions to Webmaster