AAU Team Atlanta: My Site News
Thursday, January 16
Coach Bo Bell Our Official Trainer for The Season! Click Here for His Website
Coach Bo Bell has joined forces with Team Atlanta to become our official trainer for the 2014 Season. Bo will help take us to another level. Bo has coached and trained several current NBA and Division 1 College players. Bo played professionally and is the most respected trainer in Georgia. Bo also won 3 AAU National Championships and knows what it takes to develop players. Click the link to his website above for more information.
Friday, November 1
Ellis Merriweather Ranked 6th at the 2013 Addidas Phenom Camp in San Diego
Ellis Merriweather was ranked as the 6th best Wing at the Addidas Phenom Camp in San Diego July 2013 by HoopScoop one of the top recruiting services in the country. Hoop Scoop is run by Clark Francis who is a member of the McDonalds High School All American Selection Committee.
Ellis was ranked 32nd overall regardless of position and was told that he would have been ranked higher but he missed the last day of camp due to having to take a flight home a day early. Go to www.hoopscooponline.com to see all the rankings.
Congrats Ellis!
Wednesday, May 8
Team Atlanta Wins 2013 AAU Trial By Fire Tournament
After playing well in the AAU state championships the team went 5 -0 on their way to winning another tournament championship the very next week. Go Team Atlanta! We are 8-1 in our last 9 games.
Friday, May 3
Team Atlanta at the 2013 14U- 8th Grade Georgia AAU State Championships
Our boys played great basketball at the AAU State Championships in Milledgeville GA April 26-27 2013. We upset two powerhouse teams in the process. The boys shocked the ELW Future Stars ( Eddie Lee Wilkens) formerly of the New York Knicks Fame 64 to 63. We also upset the highly ranked Atlanta Celtics CA 42 to 40. We went 3-0 in pool play and lost to Tifton in Bracket Play.
Saturday, January 26
2013 ATTP Holiday Classic Tournament Champions
We won our first tournament of the season during the Christmas/New Years break in January to start the new year off right! We had players from Alpharetta, Cambridge, Creekview, Centennial, Chattahochee and Roswell feeder teams. We also had a former Cambridge player currently living in Texas.
Sunday, March 10
Team Atlanta Does It Again! 2nd Tournament Win of 2013
The boys took a trip up to Rome Georgia and brought home the Championship. Jeff Sandlin coached the boys to the Victory!
Friday, August 31
2012 13U YBOA Tournament Winners
We beat a very good Team Athens in the championship game to win our first tournament in 2012. We got some revenge because Team Athens beat us in an earlier tournament when we didnt have our full squad.
Wednesday, January 4
Shaquille O'Neal with Team Atlanta After we Beat His Sons Team at Nationals In Florida
Friday, August 31
Weber Sandlin at Phenom Top 150 Camp
Our very own Weber Sandlin attended the Phenom Top 150 Camp in San Diego CA this summer and proved to be one of the top players in the country. He represented Team Atlanta very well. Congrats to Weber.
Sunday, March 7
Team Atlanta at Disney World With Eric Snow Former NBA Great
Saturday, March 6
Team Atlanta 2009 National Championship Runner Up
Our boys played great to take 2nd place at The YBOA Divison 1 National Championships. We lost to a very good team from Houston Texas in the Championship game.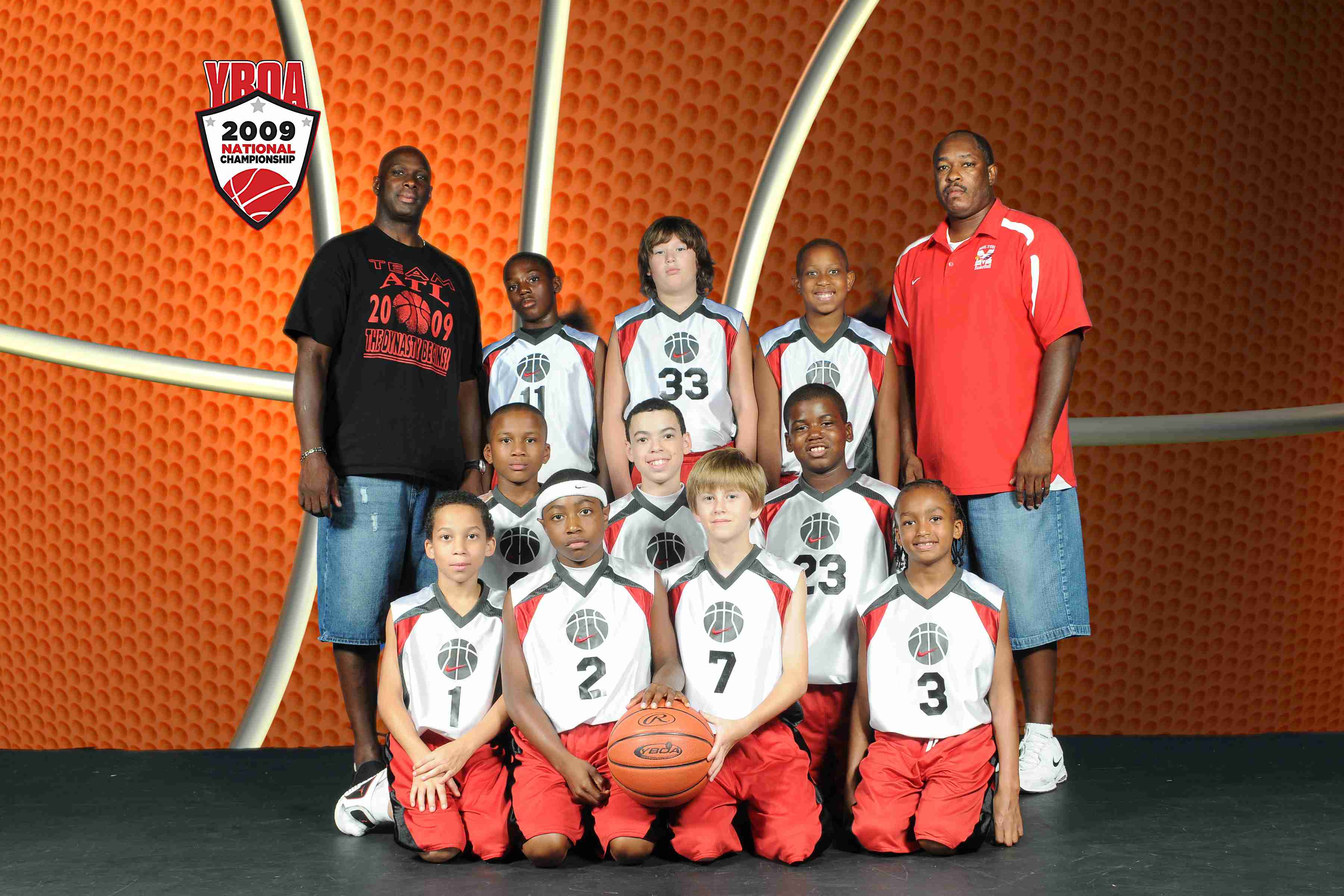 #2 in Nation
Tuesday, December 13
2011Team Atlanta 12U Boys win another Tournament!
Team Atlanta won the Georgia Tar Heels AAU Tournament defeating the Georgia Stars. Ellis Merriweather and Chase Howell were voted Co- Tournament MVP's and Nate Zodula made the All Tournament Team. It was a great effort by the whole team. DJ Williams of the Georgia Stars was also on the All Tournament Team.
Tuesday, December 13
It Feels Good to Win Tournaments!!!!!!
Tuesday, March 23
Team Atlanta 2010 Champions at Duluth Shoot Out
We we go again! Our 11u boys beat the mighty Atlanta Celtics to take the Championship in the YBOA Duluth Shoot Out. We went 5-0 in the tournament and beat the Celtics twice.
Tuesday, March 23
Team Atlanta 2010 D1 Spects AAU Battlegound Champions-click here to see article
We are starting of the season right with our 2nd Championship in two tries. We beat Team Pass Green from South Carolina in the championship game. Our boys won $500.00 plus a free tournament voucher. We have won both AAU and YBOA Championships this year.
The D1 Spects sports writers selected an All Tournament team and three of our boys received recognition. Ellis Merriweather - Tournament MVP, EJ Snow - All Tournament team, Adam Fenlon - All Tournament Team.
Sunday, April 4
Click Here To See Tournament Action Photos- Coming Soon
Click on the link here or 2010 Tournament Photos on the left to find your favorite players action shots. Photos are added daily so check the site often.
Thursday, April 8
AAU vs High School Basketball - Which is more important?